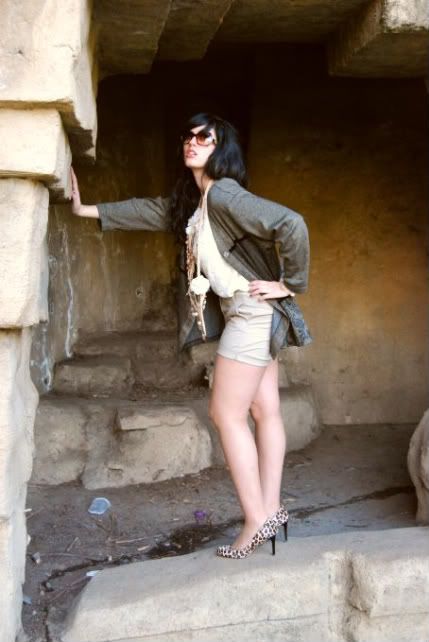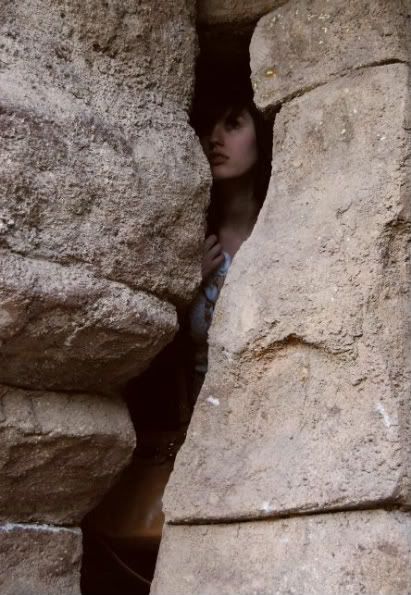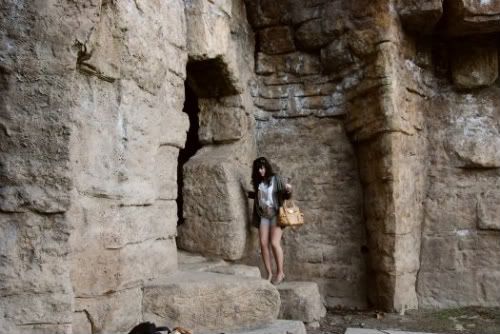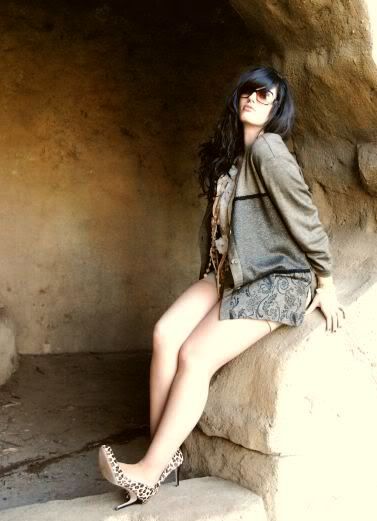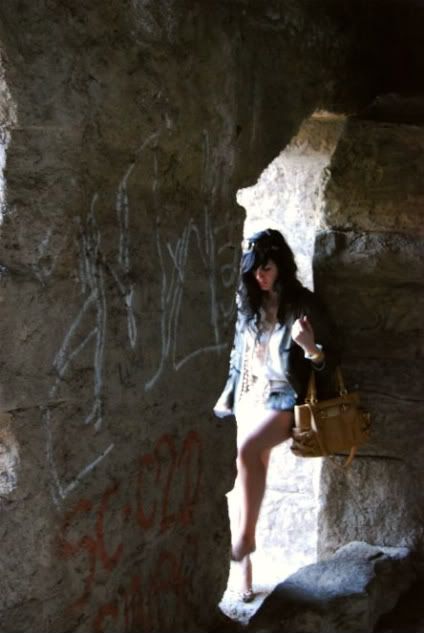 Outfit Details:
Sunglasses - Marc Jacobs
Cardigan - Thrifted
Necklace - Express
Top - Kohl's
Shorts, heels - Ann Taylor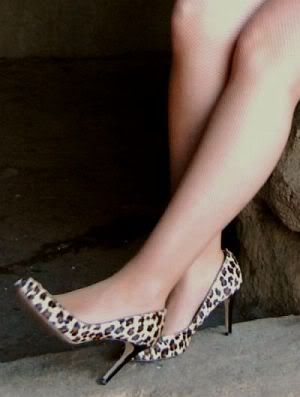 I'm also wearing tights. They were new and I couldn't wait to show them off, then realized that you could barely see them in photos! Maybe that's a good thing; they blend with my skin tone and make me look a little more tan. Anyway, here they are.

My concept for this shoot involves the bag I'm carrying. It's by Michael Kors, and it's the most expensive thing I've ever purchased for my wardrobe. It's also leather.

Some of you may know this already, but as of June 2010, I'm pescetarian -- a vegetarian who still eats fish. Since making that lifestyle change, I've acquired a distaste for anything else involving meat, including materials used for fashion purposes. The bag was purchased before all of that, but I still feel a little guilty. I've contemplated selling it, but I was so excited and proud of myself when I bought it, and I don't want to let go of that moment, as selfish a reason as it may seem.

Brooke of Center Sage wrote about going through a similar struggle in this entry. Hers had to do with winter coats, but the difficult decision-making similarity remains. It feels good to be reminded that I'm not alone! She wrote something that resonated with me: "I believe that once a product, vrai ou faux, enters into the system that it should remain in the system as long as possible and be worn and loved to its fullest potential." I'll continue to use the bag until it rips at the seams.

In this case, I used it as a symbol. These photos were taken at an old zoo which is now open to the public for exploration. The cages are minuscule compared to the creatures that were once housed in them. I aimed to portray the trapped feeling animals must experience when being used for human enjoyment, whether it be in the form of food, clothes or entertainment.

If you're interested in vegan handbags, on the other hand, I highly recommend Susan Nichole. I received this wallet (which I absolutely love) in a giveaway! It's classy, roomy and totally unique yet still on-trend. I would also love this tote for traveling, and this quilted handbag for going out!

As my final thought, I would like to thank Celeste for a lovely camera date.