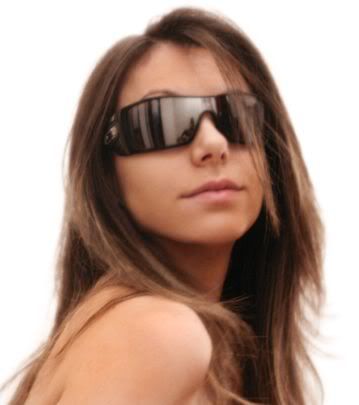 As of one week ago today, Kristy Elena is -- truly -- living the dream.

"When I was young I dreamed about something like this in vague ways," she wrote in our interview via e-mail. "Back then the internet didn't exist and blogging was years off. But the idea of traveling, photographing and discussing the things I loved and the places I visited was something that appealed to me."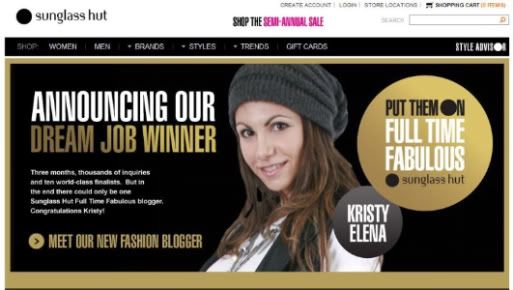 Now, she gets to do all of those things -- and get paid for it. After being plucked from thousands of hopefuls, Kristy won a month-long blog-off against nine other finalists. Her reward? The job of a lifetime: She'll be the full-time fashion blogger for Sunglass Hut, living in New York and traveling to runway shows around the globe. She received a $100,000 contract and will get a $1,000 allowance per month in addition to her rent being paid for.

But the goodies began coming in weeks before. To kick off the competition, all finalists were flown to New York -- all expenses paid.



"We stayed at the W downtown, an absolutely GORGEOUS hotel," Kristy gushed. "Sunglass Hut gave all us finalists an iPad, 10 pairs of designer sunglasses, a flip cam, a $250 American Express Gift Card, a suitcase, and a flash drive. They invited us to a really classy dinner where we met the judges, Sunglass Hut and Luxottica execs, and interesting Fashion Media people. [New York] was so much fun and will always be a cherished memory."

Kristy's favorite part of the trip was a panel interview with 9 judges.

"Sunglass Hut had told us repeatedly that they were looking for the complete package, and I felt that while I had an entire month to prove my blogging skills, I really only had this one moment to show that on-the-spot and in person I could still be articulate and speak intelligently about fashion, the industry and blogging. Usually, I get very nervous for interviews and had assumed I would be for this. But when I sat down, I realized I wasn't. It was actually really fun! I was talking about my favorite topics with industry professionals who cared to hear what I had to say."

Each finalist also had a photoshoot done and the filming of a webisode.



Her blog, Vogue Gone Rogue, was birthed in March 2010. Since then, Kristy has found a support group that motivates and inspires her. This community -- along with many new fans and fashionistas -- participated in a blog event involving Twitter entitled #TeamKristy day.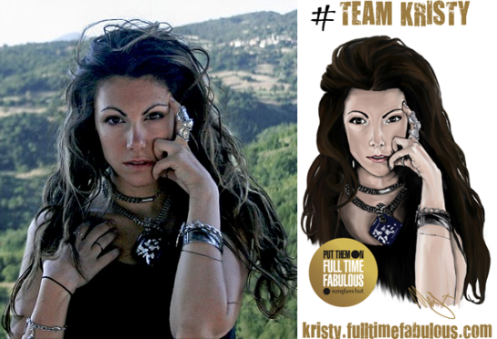 On December 22, bloggers were to post an entry dedicated to Kristy and the competition, stating why she should win. The participant would then place the entry's link on Twitter with the hashtag #TeamKristy. (The event was hosted by V of Grit and Glamour; the illustration above was created by The Jersey Gem.

"#TeamKristy day was the greatest gift I could have asked for. It was like Christmas came early," Kristy said. "Reading the posts and the tweets and everything associated it to it was ridiculously exciting and made me cry, and laugh out loud, more than once. I felt so lucky and so blessed to have such amazing bloggers supporting me."

Not only did #TeamKristy day encourage and promote her -- it also helped her win.

"I think it proved to the judges that I genuinely care about community, and that my community cares very much for me. Sunglass Hut had mentioned they were looking for someone that understood community and how to cultivate it."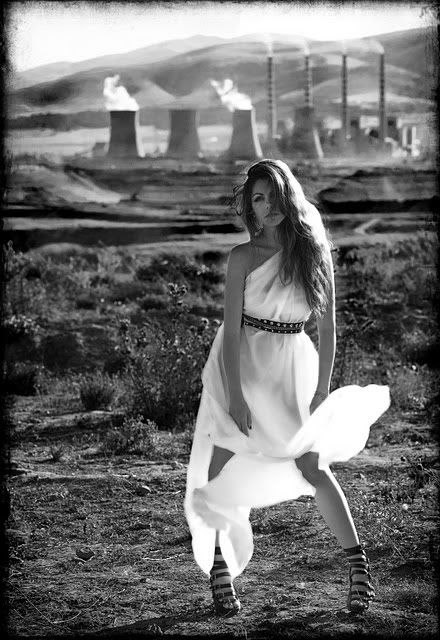 Kristy experienced plenty of positivity, but unfortunately encountered some negative attitudes as well.

"I'm starting to see it as having been a very important and positive learning experience," she explained. "When being chosen for something like this, there are always bound to be some hurt feelings and differences of opinion. While most people are able to handle it really well, some simply have a harder time."

She offered some advice to fellow bloggers experiencing similar situations.

"Try to remember that negativity has far more to do with the people creating it than it has to do with you. Certain times, reaching out to the person can be helpful, especially if the negativity is the result of a misunderstanding. But other times, people just aren't ready to accept you, and your kindness will only further exacerbate the insecurities making them react that way to begin with. In these situations, it's best to leave it alone. Stay true to yourself and never compromise your integrity. Your positive and gracious spirit will get you much farther than lowering yourself to anyone else's negative level."

Kristy certainly has a positive and gracious spirit herself. I met her back in October when entering a contest she hosted (I ended up in the top 5!) and soon found out she was also a participant in a contest: Full-Time Fabulous by Sunglass Hut. She won me over with her multiple talents, warm words, and this fantastic video.



Fast-forward nearly three months later, and Kristy is getting ready to move from Italy to New York for her new job. Fortunately, she'll have someone to accompany her on this journey -- her fiance, boyfriend and beau of five years.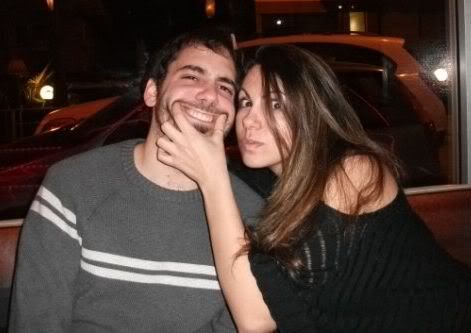 "His name is Matt and we are madly in love. He's incredibly supportive and believes in me and my vision. He helps me with a lot of the photography for my blog and it is in large part thanks to him that I'm able to post so many high quality photos. He will be moving back with me and living with me in my new apartment."

Moving back, she says? Yes, Kristy was once a New Yorker. She's also lived in California, New Jersey, and Greece in addition to Italy. You could say that her life has come full circle, yet it's just beginning.

Kristy wanted to leave one last thought with all of you.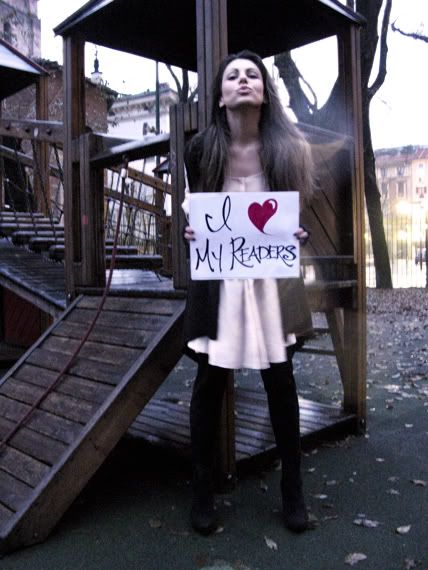 "I'd love to invite everyone reading this to come check out my Full Time Fabulous blog! It is going to be a very exciting year filled with industry events and fashion shows - but I also plan to balance it out with the simpler things in life which I feel should never be taken foregranted. I do outfit posts but also love writing a meaty article on a great topic! And not to mention, I'll have creative, interactive opportunities for bloggers to get exposure. Please stop by and get involved! Leave comments and share my posts, let's help make this a really successful, community based blog that helps propel fashion blogging to a new, professional level!"