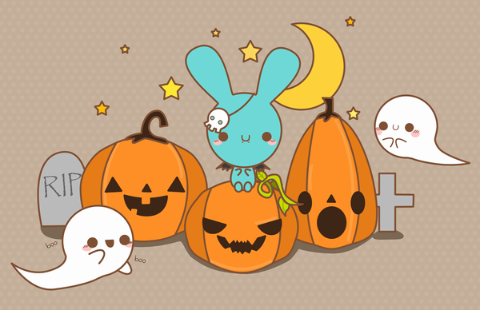 Halloween was especially dark for me in 2010. Quite early that morning, I got into a car accident. The aftermath was a mixture of people in my face, asking if I was okay until I went blue from repeating the same story; and people behind my back, judging the situation and talking about how reckless I had been.

Then came the old car payment, the new car payment, the hospital bills, and finally -- two months later -- the letter informing me that my insurance probably wouldn't cover all of the damage done to the other car (a Mercedes, of course). Between all of this, my credit card number was stolen; a package of clothing I'd purchased was stolen; and my sister got into a car accident herself. The extra expenses and stress I was forced to face were on top of my usual bills and ridiculous Los Angeles rent.

As much as you may think this is a cry for attention, it's not. I don't want you to feel sorry for me; this isn't a pity party. I know that many people have it better than me, but many more people have it much worse! I'm seeing it happen before my eyes -- we all see it, as much as we want to think our problems are tragedies.

Whatever you're going through, I hope you have something that's pulling you through. Something that keeps you from giving up. For me -- along with my amazing boyfriend, friends and family -- it's this. It's writing. It's what I did in the sixth grade when I was made fun of for not shaving my legs, it's what I did in the tenth grade when the boy I liked chose another girl over me, it's what I did in college when I didn't know if I'd pass my finals, and it's what I started doing -- once again -- last fall.

Blogging has become more than a release of creativity and emotion for me. It's reignited a passion and a zest for life that I thought I lost. It's given me something to wake up to and to do before bed; something to give me an escape from reality and to face it. We're lucky to live in a time when we have these tools!

If you need something to get you through life, and you haven't found it yet -- you can turn to me. I know this is getting painfully cheesy, but seriously, shoot me an e-mail or a tweet or a comment. I don't care if I've known you a minute, a month or a decade -- I aim to treat everyone with the same respect and warmth that a best friend would offer.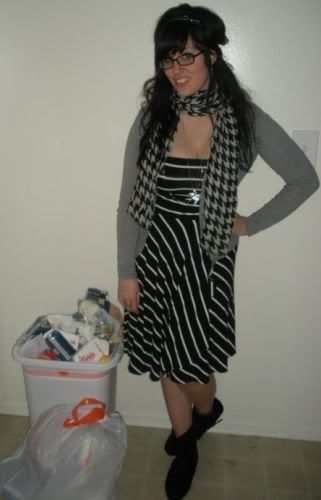 There's too much trash in the world. Let's change that with some positive energy! (Sorry, couldn't help it. I swear I'm not always this corny.)