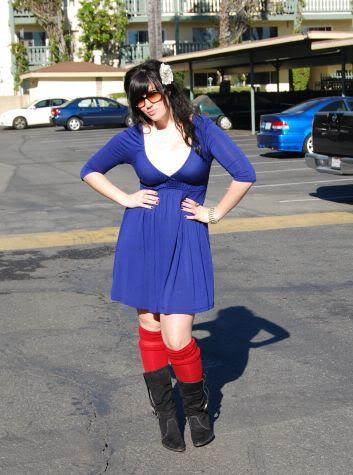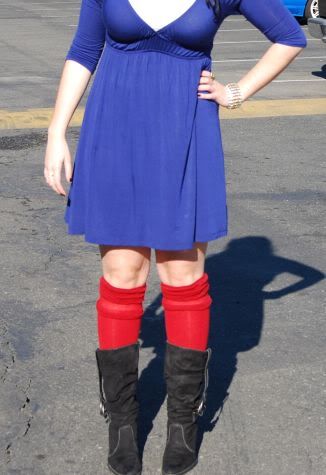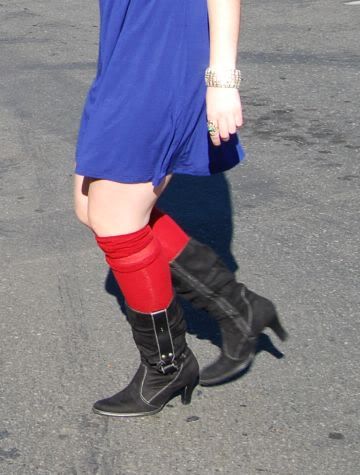 Outfit Details:
Dress, flower - Forever 21
Cami, bracelet - Ann Taylor
Socks - Urban Outfitters
Boots - Payless
Sunglasses - Marc Jacobs (the most designer-y item I own; they were free)
Necklace - Taken from my sister's "don't want" pile

I love living in San Fernando Valley for a number of reasons: the seclusion, the safety, the diversity -- and because it gets warmer than by the beach or in the city. This day was particularly sunny, sneaking in between winter rain showers.

I'm having so much fun with my camera, but photos will become scarce as tomorrow it's back to the grind after six blissful days off from work. Think the boss will let me play with my new toy behind the desk?