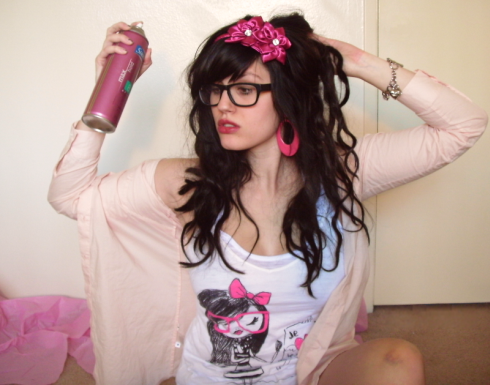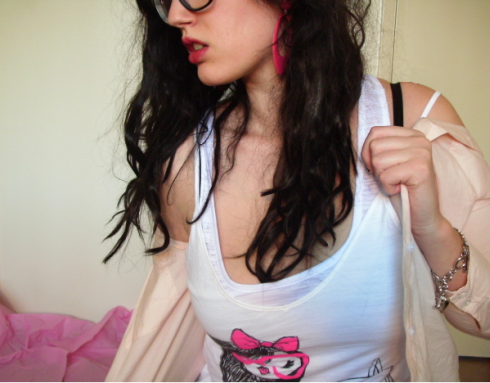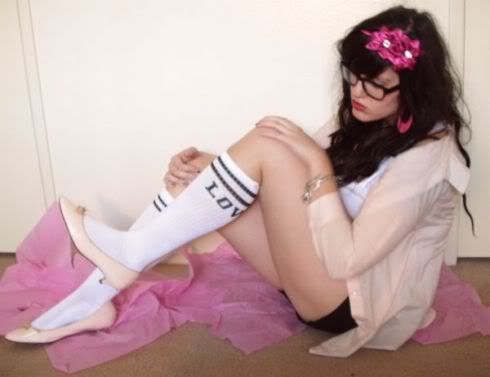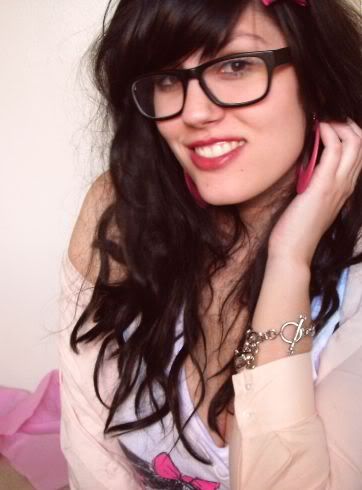 Outfit Details:
Headband - Forever 21 or Kohl's
Earrings - Charlotte Russe
Undershirt - Bebe
French girl shirt - Wet Seal
Button up shirt - Ann Taylor
Bracelet - Juicy Couture
Socks - Victoria's Secret
Shoes - Thrifted

So inspired by this entry at The House in the Clouds, I couldn't help but take some photos highlighting my personal favorite body parts. We spend so much time knocking ourselves down and beating ourselves up about the way we look; why not celebrate the good stuff? There's nothing conceited, selfish or wrong about that!





Also, quick announcement: I recently joined a huge network of wonderful bloggers at BonBon Rose Girls. I'm floored by the effort this duo puts forth into keeping in contact with their readers. They're constantly working harder to make the site more fun and interactive. I also give them mad props for functioning as a team, because I'm a control freak and have to do this by myself (at least most of the time).