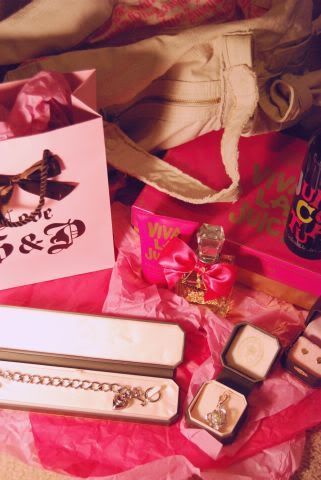 I bet you're dying to know what Zach got me for Valentine's Day, right? (Probably not, but I'm going to share it anyway.) After taking part in a romantic pizza-eating-in-the-car session and before seeing an equally romantic Jason Statham movie, he braved the girliest, pinkest store on the block and let me pick out a charm for my bracelet. (This was actually later in the week of the holiday; on the day of, he surprised me at work with a bouquet of flowers and we ended the night with red wine and New York, I Love You. Aww.) Of course, I can't show you the charm without displaying my entire Juicy Couture collection. Enjoy!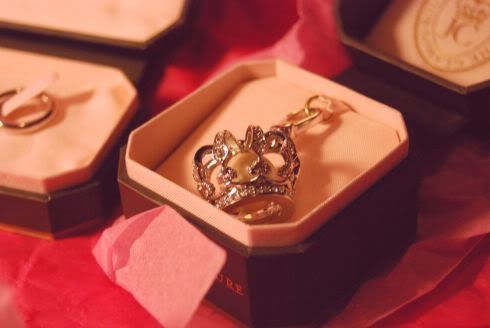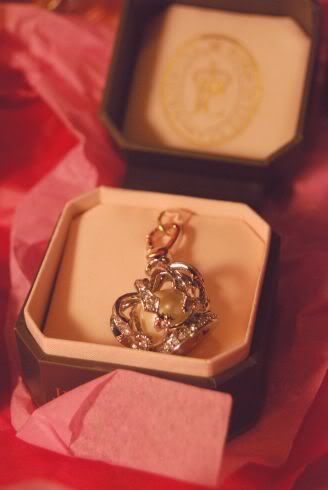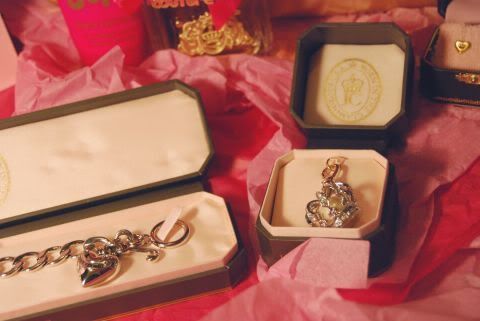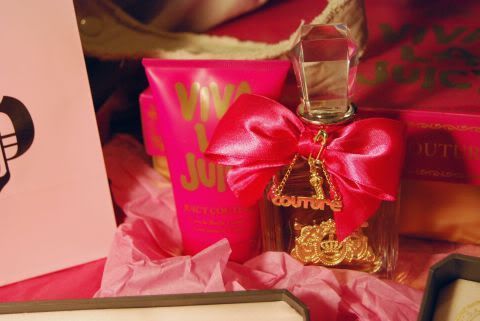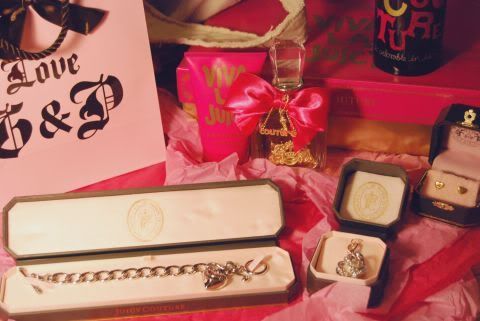 Later in the month, I received more gifts -- in the form of Friend Friday award nominations! (These were, of course, not from the aforementioned lover.) Stephanie of Life and its Other Drugs and Kirstin of Kirstin Marie nominated me for authenticity; Arash of Arash Mazinani nominated me for having the best new blog; and Beverly of Style Underdog nominated me for most connected!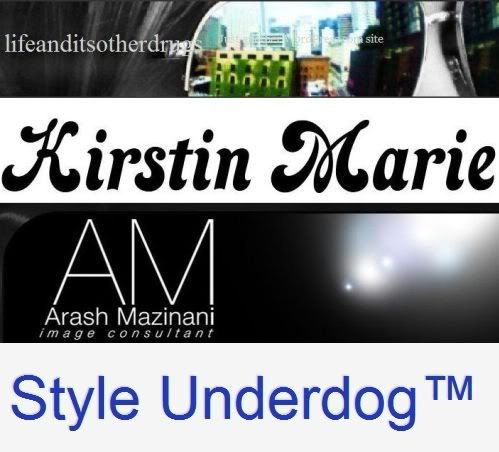 I am incredibly grateful just to be thought of this way. Thank you so much for the support and encouragement! Congratulations to the other nominees -- you are all deserving of awards for your hard work and dedication.