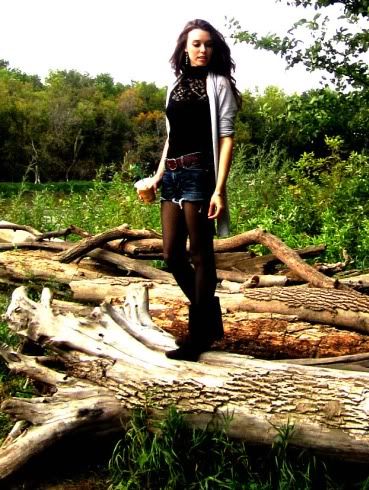 Brooke is a small-town girl who sets big challenges in order to maintain an emotionally and physically healthy lifestyle. "I was born and raised in a tiny, rural Canadian town of about 600 people," she says. "It was an amazing place to grow up but I have no desire to ever move back!"

The blogger behind Center Sage moved away for college in 2004 to "a small city of about 50,000 people called Brandon, Manitoba... Although I've studied in other cities and lived in England as a nanny for a year, I always seem to come back here. I don't believe it's my long term residence since it's still a tad on the small side, but for now, I'm happy to call it home."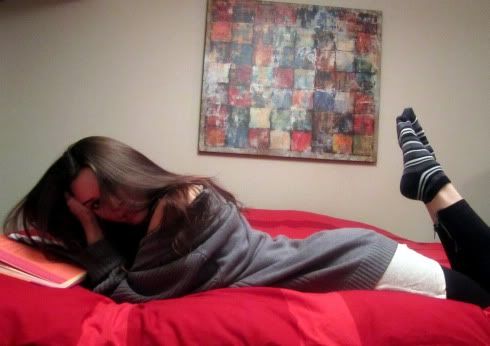 I met Brooke when both of us were top five finalists in this contest in November 2010. Back then, she was known for her fashion blog Brooklyn's Britches; Center Sage replaced it in December.

"Much like Brooklyn's Britches, Center Sage still mainly focuses on personal style," Brooke explains, "but there is one key difference. When I started incorporating yoga into my life, I started to see my shopping habits as more frivolous and misinformed than anything. Basically, I felt like I was shopping and dressing without a conscience. My mission with Center Sage is to be more aware of what I'm putting on my body, where it's coming from and how it's being made. I've said on my blog before that I believe once a product enters into the system that it should remain in the system as long as possible and be worn and loved to its fullest potential. Since starting Center Sage, I've really seen the beauty of both shopping secondhand and carefully donating my previously loved pieces into second hands."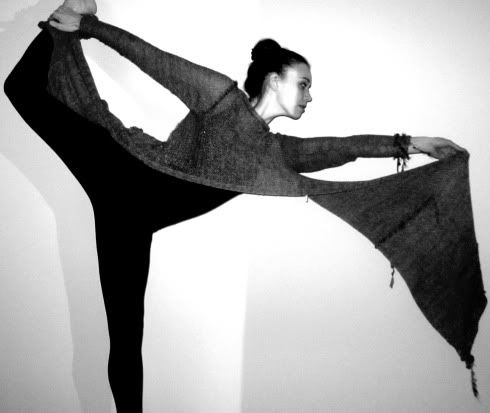 Yoga has become a central part of her life and "is actually the main motive behind Center Sage... Making yoga a priority was the best thing I ever could have done. I feel like yoga gives me perspective and allows me the ability to openly and honestly accept and love myself and the world around me. It gives me patience and makes me focus on what's really important in life. I believe that everyone has something to gain from yoga and I'm so excited to finally become certified later this year so that I can help others experience the benefits of yoga firsthand."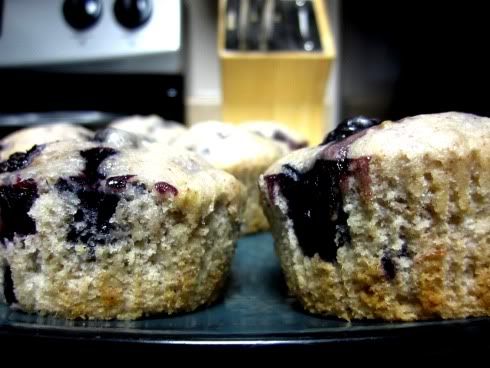 Brooke's blog also includes recipes -- most of them, vegan -- with delicious photos to match. "I'm an avid baker," she says. "I'm a carboholic! I could eat some form of pizza or pasta every day for the rest of my life and be as happy as can be. I adopted a vegetarian diet just over a month ago now and I can't imagine ever eating meat again. I've found that I don't miss it one bit and I feel amazing. I don't know how to explain it but I just feel lighter. It's like this weight has been lifted off of me. To be honest, I was never a big meat eater to begin with. My Mom would tell you that as a child I would just chew on meat and then keep it in my mouth until nobody was looking so I could spit it into the garbage. Although someone was looking because my Mom sure noticed!"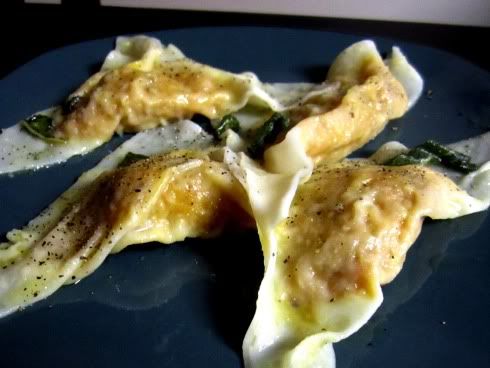 "It hasn't been much of a challenge for me," she continues. "It helped that my boyfriend committed to going vegetarian with me for the first month. We had fun experimenting with different vegetarian recipes and I thought it was really sweet that he was willing to do that for me. He's finished the challenge now but has cut red meat entirely out of his diet and only eats chicken and fish on occassion."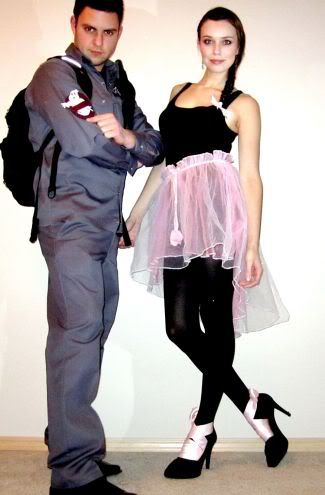 Brooke has been with her boyfriend for about three years. "His name is Aaron, he's a total geek/genius, he's not your typical male in the slightest, and I wouldn't want it any other way! I first met him when he started coming to the gym that I still work at to this day. He then moved away but we kept popping up at all of the same places even though we didn't even live in the same city. I don't think that was a coincidence! Finally, one romantic and classy night at a local club I saw him at the bar and strategically placed myself next to him. He asked me if I wanted a drink, I of course accepted, we had our first dance to Shake That Ass for Me and we've been inseperable ever since."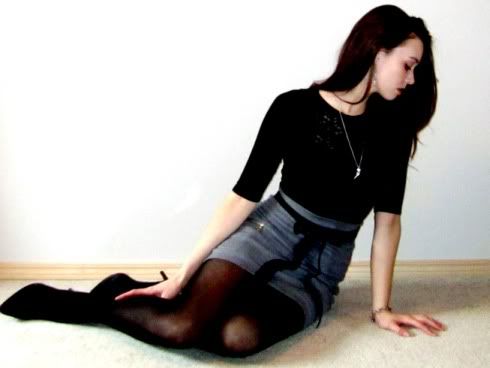 The multi-talented beauty has other passions outside of food, fashion and yoga. "I love to write, travel, be outside as much as possible and spend time with family and friends," she says. "I also have a real passion for music... On my playlist right now I have Florence and the Machine, The Cranberries, The Smashing Pumpkins, Dragonette and so much more! I studied both piano and voice extensively up until a few years ago. I've even written a few songs that I'm quite proud of but have never been brave enough to share. Perhaps I'll debut them on my blog one day!"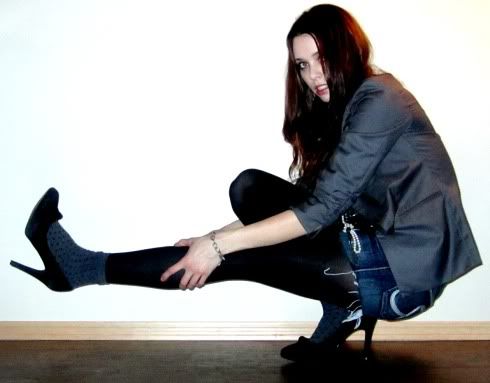 This busy blogger also works and goes to school. "After this semester I am free! I decided to do my degree in English mainly because I love to write. That's also why I started my blog in the first place. I find [writing] to be such a personal expression and a real artform. I've also worked at a local gym for the majority of the last four years.... With the end of my University career just around the corner, it's just about be time to bid my youthful gym job adieu. It's both a little sad but incredibly exciting to be taking the next step in my life!"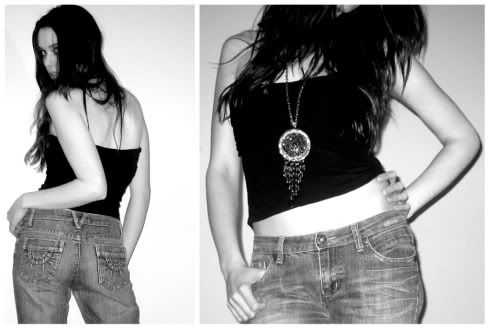 "By far my favorite part about blogging is the community," she shares. "When I started blogging I never imagined I would make such meaningful relationships with so many smart, talented, inspirational, motivated and like-minded individuals. I consider being part of such a strong community to be my biggest accomplishment. The support everyone shows for one another is nothing short of phenomenal and I am so proud to be involved. We've really got something special going on!"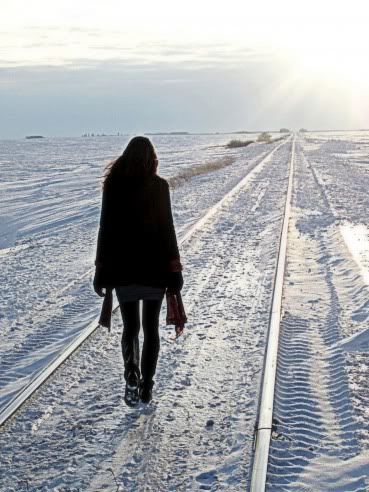 When asked what her dream job is, Brooke explains, "This is a question that I often struggle with. I don't think that I have one specific dream career or one specific dream title. Ultimately, my only dream is that I can make a living off of doing something that I'm truly passionate about and that my career is a meaningful extension of myself."





PS: Congratulations to Lily of Love Charles Vintage for winning the $50 Ann Taylor gift card giveaway! (It must be said that she was randomly chosen and just happens to be attending the same college I went to in Michigan. Weird.)