These real-life lovers don't need much of an introduction. I genuinely enjoyed the responses I received after asking friends and fellow bloggers to reveal their personal valentines to me, and now it's time to share them with the world. Whether your special someone is a parent, child, pet or spouse, I hope you have a February 14th to remember. And if you're in the midst of mending a broken heart, I want you to know that your blog family will be nearby with chocolate and bandages.

Lynzy and her boyfriend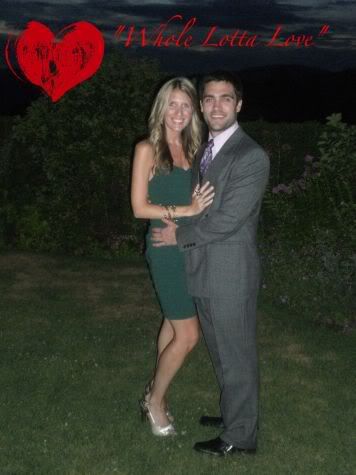 "I love Ryan because he puts me in my place when I need it, likes me when I have no makeup on and when my hair is a mess and most of all because he is who he is (a real gentleman)! He opens doors for me almost three years later and makes me smile when I need it most!"

Jenna and her mother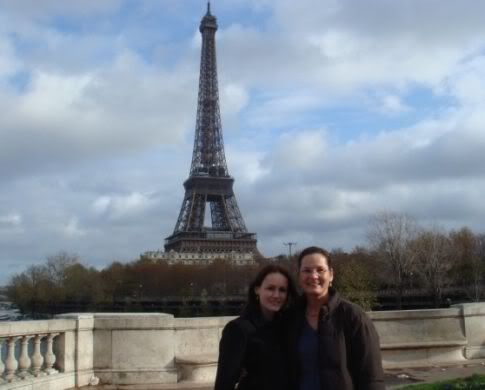 "My mom is my valentine every year, if I'm in a relationship or not. She'd always wanted to go to Paris and so when we found an inexpensive trip, we jumped on it. Paris may be the city of love and romance, but we had plenty of fun as mother and daughter with no men allowed!"

Melissa and her boyfriend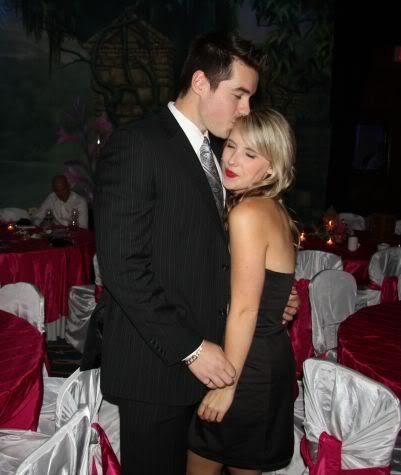 "My sister misheard Mike's last name and thought his name was 'Mike Wasouski.' When I thought he had the same name as the little one eyed-green guy from my favourite Disney Pixar movie Monsters Inc, I decided we were soul mates. Turns out that isn't his name but I decided to keep him around."

Bryana and her boyfriend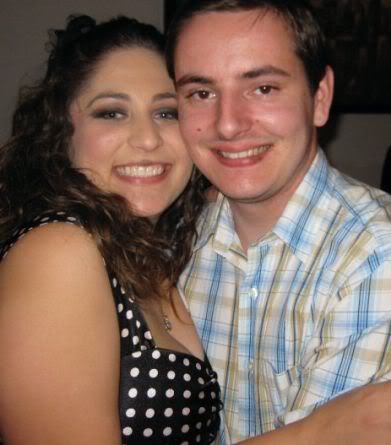 Byn and her husband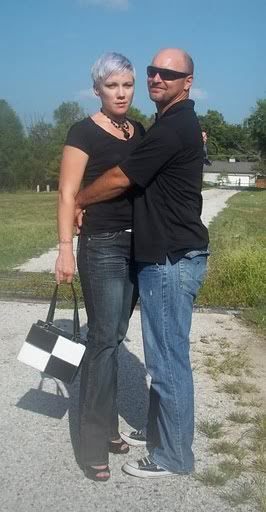 "My Valentine is the same one I've had for 18 years, my husband, who gets hotter every year... and even better, thinks I get hotter as well, even after 5 kids. Love him with all that I am!"

Britt and her daughter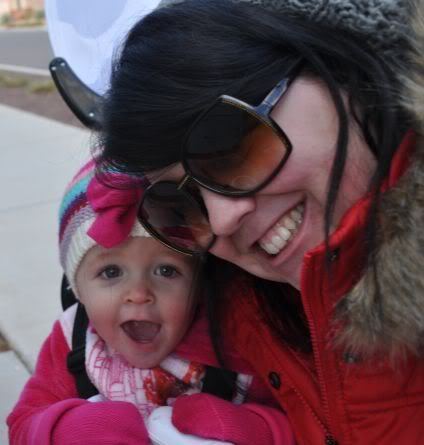 "My 14.5 month daughter Lennon is the light of my life and the best thing that has ever happened to me. I love her with all my heart, and she has me wrapped around her tiny little finger."

Divya and her tea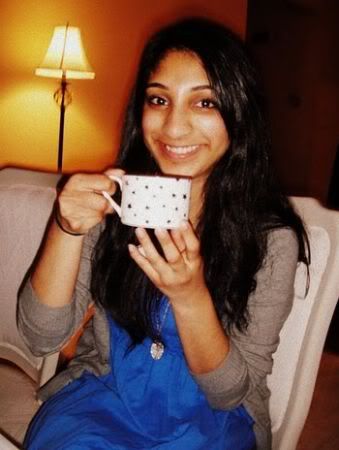 "I don't really have a man in my life but I am fondly known as the 'crazy tea lady.' I love drinking tea -- I am always with a cup of tea and I take tea bags with me when I go somewhere to study for a long time."

Carmen and her best friend




"She was a foreign exchange student from Germany at my high school my senior year and we bonded instantaneously. I had friendships that went all the way back to elementary school that have completely fallen by the wayside, but I haven't lost touch with Mara since the day I hugged her goodbye. We complete each other, fit together so harmoniously that it is sometimes hard to tell where my thoughts end and hers begin. I cannot describe why or how, but I always know, no matter what, I can find more comfort in words coming from across the ocean than in the arms of anyone else. I have said it before and I will say it again: Mara Marthe Kleiner is the original love of my life!"

Brooke and her boyfriend




"Picking my Valentine was as easy as pie. He's my best friend, the love of my life, my partner in crime, my occasional photographer/stylist and everything else I never knew a boyfriend could be. Wishing you a sweet and sexy Valentine's Day!"

Bobbie and her self-respect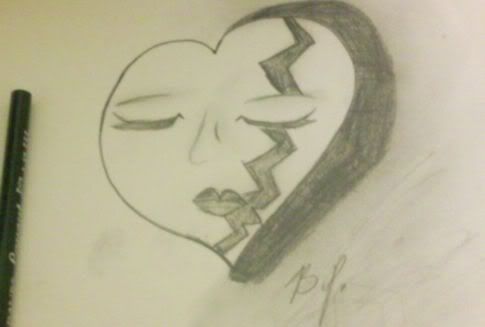 "At the turn of 2010 I was dealing with a bad breakup and I had been left with a broken heart. I spent the rest of 2010 getting myself together because I had lost myself to the relationship. So this Valentine's Day I am my own valentine. Self-love and appreciation is so important because without it, you will only tear yourself down. I wish everyone a happy Valentine's Day and I hope everyone does something for themselves no matter how small or who you celebrate it with."

Yvonna and her best friend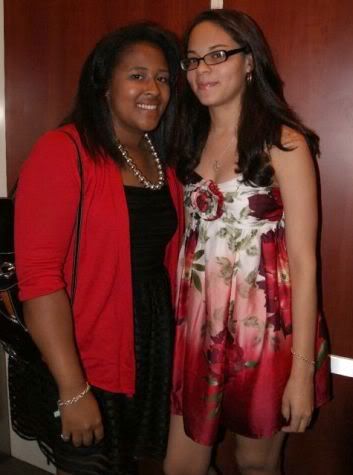 "Ashley is back in the City while I am upstate, but she has always been a major part of my life and if any had to have the title of Valentine it would be her! This picture is of us on her birthday! Who says best friends can't be Valentines?"

Lauren and her boyfriend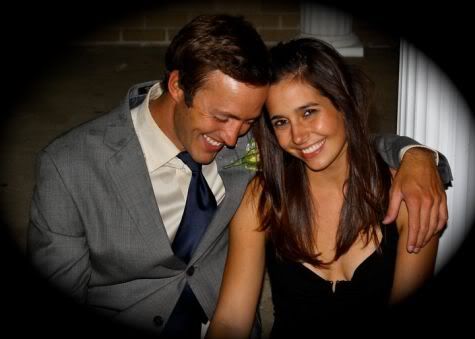 "Blake Duplant is my valentine. We have been dating for almost 9 months now. We met on a gameshow and we've been crazy about each other ever since! Blake is outgoing, funny, honest, sweet, caring, and the best southern gentlemen there is who is always there for me no matter what! I love him so much!"

Luke and his boyfriend




"This is when Brandon graduated from Grand Valley. I couldn't have been more proud of him and vice versa (since I graduated the semester before.) We're both trying to figure out what we want to do with our lives!"

Liesel and her boyfriend and cat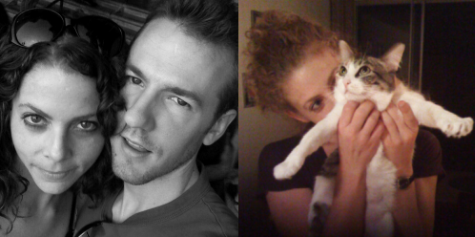 "I love my boyfriend & I love my kitty--& they adore each other, too!
I'm a lucky gal."

Elsa and her boyfriend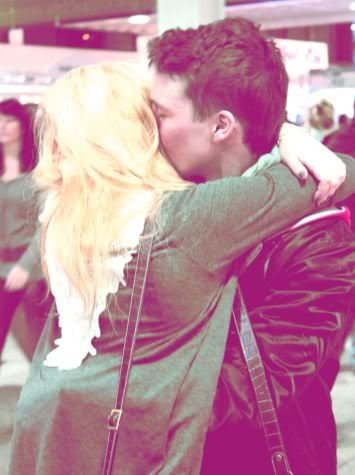 "I want to tell you something about my valentine, my lovely valentine. Our age difference is big. A lot of people can't go on with that fact but I don't care. I love him. There was no one before I loved that much. He is the only one and no one will ever replace him. My valentine, my lovely valentine. I can't breathe when I'm with him because I'm so unbelievable happy. He makes indescribable moments indescribable. I love him!"

And now for my own...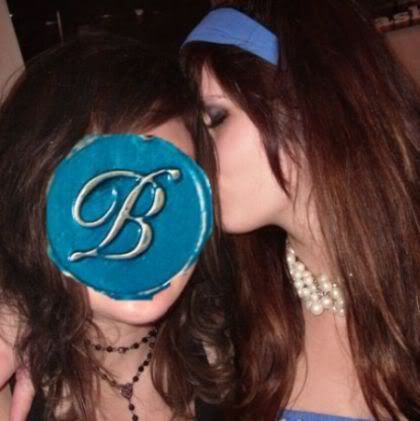 Normally I'd write about my boyfriend Zach, but I gave my heart to someone else for the day. (You probably didn't think I was serious, did ya B?)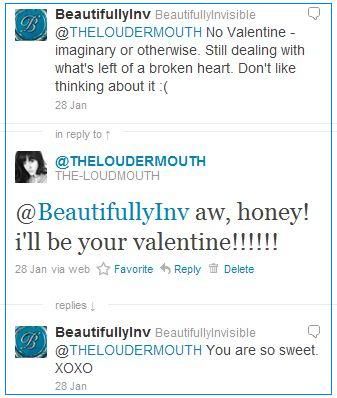 Here's to a wonderful month full of love in all forms!





PS: Head over to Femmena Mala to read an interview with me. My first feature!