(But not really.)

Kendi Everyday's Winter 30 for 30 began on February 1. Today is March 7. So, technically, I gave myself 35 days to create 30 outfits from 30 pieces. Plenty of time, right? Wrong. I'm a big fat loser!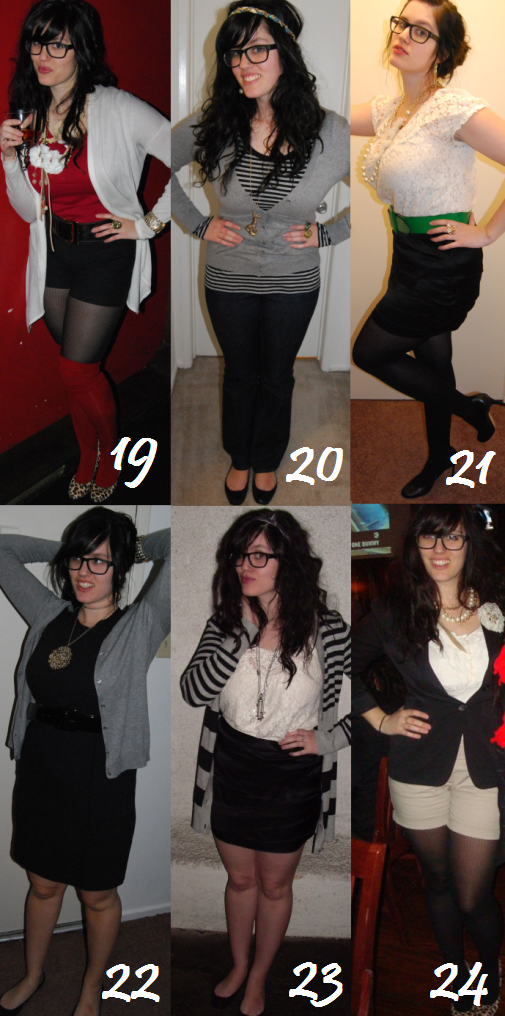 I thought I was done today. In fact, I thought I was done before today and was wearing outfit 31. I thought I was being an over-achiever and couldn't wait to brag about this bonus look. Proud of myself, The-Loudmouth pranced on over to The-Localmall and stocked up on essentials for this weekend's trip to Las Vegas, including obnoxiously large hoop earrings and fishnet tights.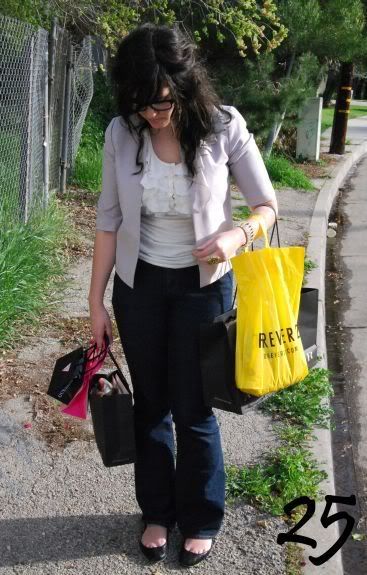 Then I hung my head in shame when I uploaded these photos and counted. Oops!

If anyone asks, leaving my job and my apartment within the past two weeks were a wee bit distracting. And I now feel obligated to participate in this challenge next season, so once it rolls around, I'll be starting five days early. Promise.