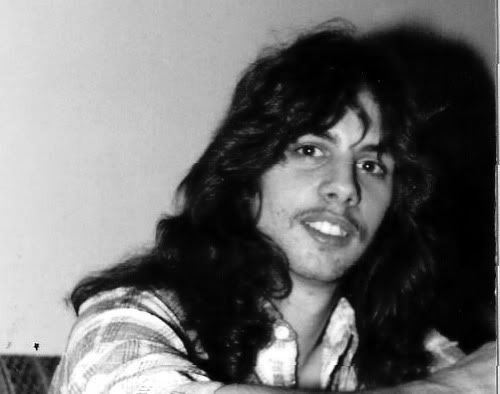 Since beginning this blogging journey, I've received just as many comments on my hair as I do about my outfits. Truth be told, I never quite knew how to care for my mane. These locks were bestowed upon me by my father, who sported the same long, dark curls as I in the 70s. Since joining the corporate world, he keeps his hair short, but still has that rocker mentality. Well, sortof.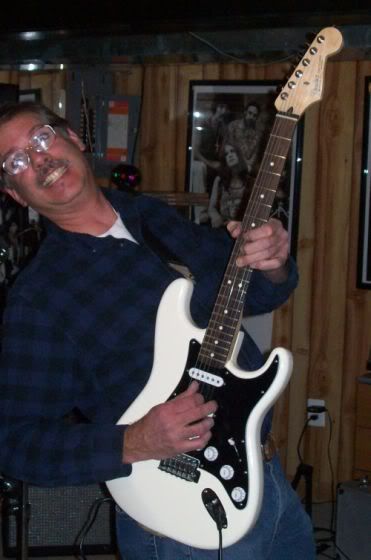 Anyway, I tried as hard as I could to keep my hair straight when I was a young teen. Back then, I remember girls exchanging stories about how they'd lay on the floor, hair spread out, while their mothers used a clothing iron to keep their daughters' strands stiff. As for me, I had what my sister lovingly called triangle hair: my roots would stay flat, but my ends would poof out. Two words: not cool.

Finally, I decided to stop fighting my hair's natural style (1999). I'd add some curling gel after showering and let my waves do their thing. I still didn't love my locks yet, but I was beginning to accept them. (Little did I know that years later, it would be "cool" to have big, messy hair again!)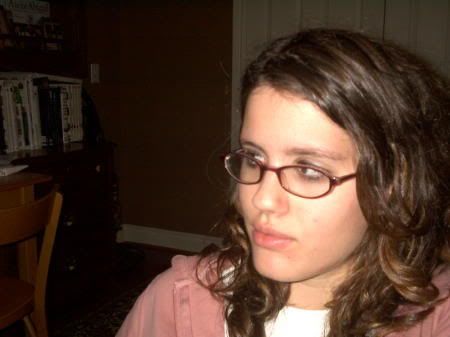 Half-way through high school (2003), I decided to get a short haircut. For the most part, I still let it air-dry. This would've looked halfway decent, except that I parted it down the middle and didn't have bangs yet to cover my large forehead. I also didn't wear makeup, and my favorite outfit was jeans with a concert tee and sneakers. Needless to say, I ended up looking pretty man-ish.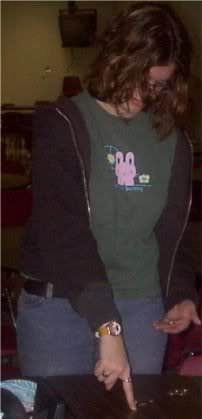 However, to this day, I don't regret my morning routine before school. Because of my non-superficiality, I got at least one extra hour of sleep. I also knew who my real friends were, because they certainly weren't judging me on my fashion sense!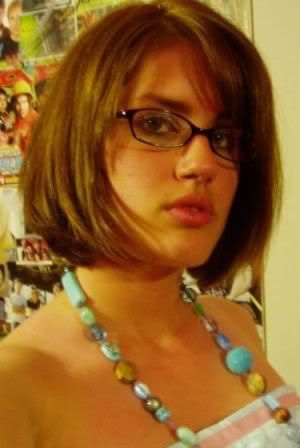 Two summers after high school graduation (2006), my hair had grown out and I was bored again. I got another drastic haircut, but this time, it was a short bob with a side part and bangs. I also had it dyed a light, light brown. I decided that I loved experimenting with different styles and colors and would continue to do so.




Once the warm season was over, I went back to my natural color.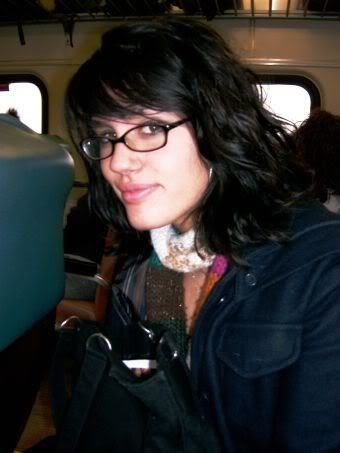 Throughout the next year (2007), I let my hair grow, and then I'd get a trim, and then I'd let it grow a little more. Generally, I kept it above shoulder-length for awhile. (My personal style also began to evolve, if you couldn't tell already!)




Come fall, I needed another change and dyed it red.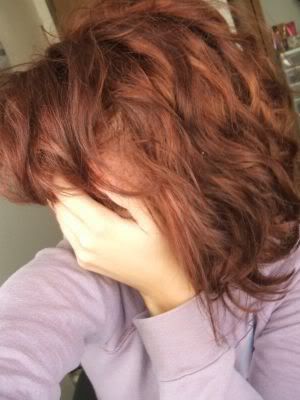 I tried to dye it dark again a few months later, but that color stuck with me for about a year. It just wouldn't go away! I guess it knew it would have to match my new boyfriend's hair... and it looked pretty cute, if I do say so myself! (2008)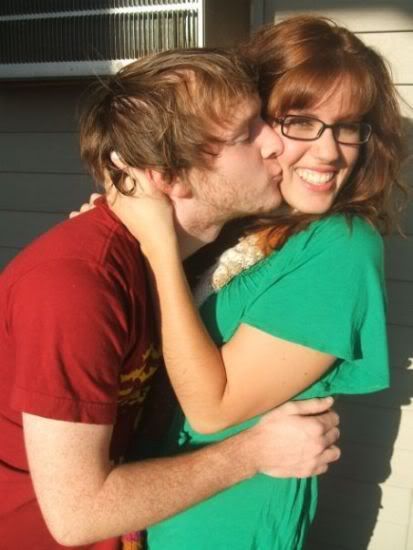 A few months later (2009), I graduated college and decided it was the best time to get a little crazy. I went blonde, and I mean blonde blonde. I loved it.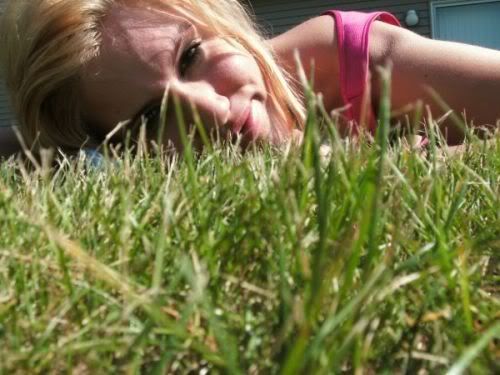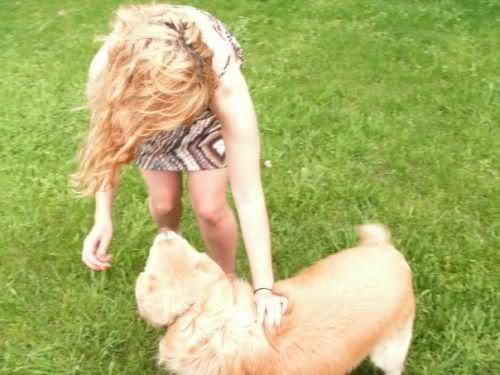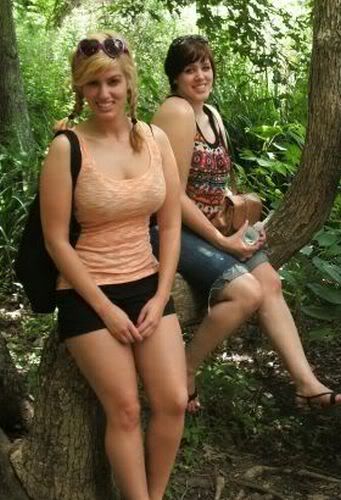 As fun as it was, the upkeep of being blonde cost more than I could afford. With my dark roots and fast hair growth, I was getting it touched up quite often. I had no choice but to go back to my natural color a few months later.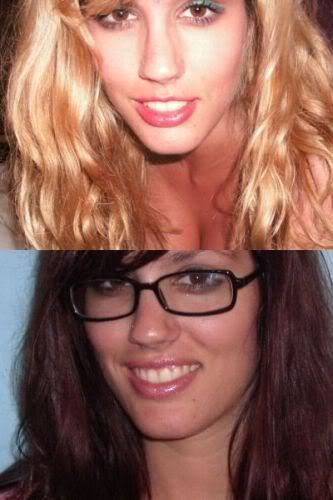 It stayed that way until this past December (2010), when I dyed it black.




And, that brings us to now! I'm trying to grow it out as long as possible, because I think it looks more flattering on me with my body type and general style... but it's getting so messy and tangly and scary. Brushing it is a struggle.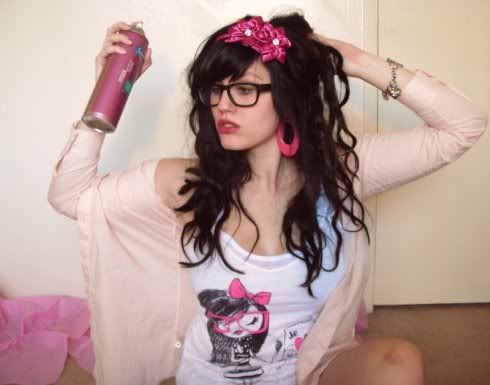 What do you think? Should I keep it this length, or switch it up? Hmm...





PS: Speaking of my dad, tomorrow I'm leaving for a week-long vacation to my home state of Michigan! I've barely unpacked from my move, or from my weekend in Las Vegas, for that matter... But anyway, I'll be able to check e-mail so feel free to send me your event submissions, advertising inquiries or general pleasantries: theloudermouth@gmail.com