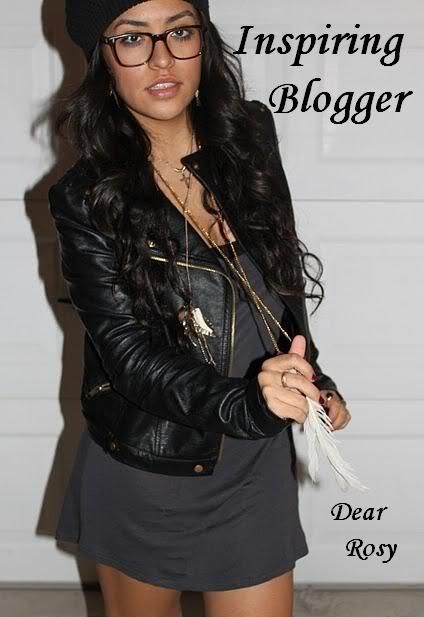 I try not to publish features very often, as these entries may become lost in the shuffle. Let's face it -- many wonderful bloggers host regular interviews, and the last thing I want to do is add to the chaos. It's impossible to keep up with every amazing blog out there, though I'm sure we all wish we could!

Looking back, I realized that the two features I've hosted thus far were on a monthly basis -- Kristy in January and Brooke in February -- so why not make it a regular thing? I do hope you take the time to visit the blogs of these amazing writers, photographers, bakers, designers and fashionistas. My goal for this series is to feature men and women who inspire me and have the potential to inspire many others -- not only with their skill, but with their passion and personality. Each person I choose to introduce to you, dear readers, is someone I wish I could be friends with in real life. I hope that you end up feeling the same way!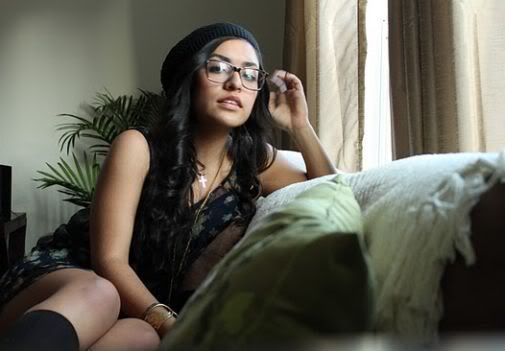 This month's inspiration comes from Rosy, a 100% Mexican, born-and-bred Vegas baby. I invited her to participate in the Style Nation Blogger Meetup, happening a week from now in her city -- not realizing that she's only 17. From her words, photos and fashion sense, I thought she was much older; it's only once she begins describing the trials and tribulations of high school and living with her parents that her true age comes out.

I first became hooked on Rosy because her style is much like mine; she describes it as "edgy with some vintage. It may not always come off as that on my blog because currently my outfits are uniform-based. I can really only wear my normal clothes on the weekends when there isn't any school. I wear a lot of black outside of school; if not black then navy blues and dark purples. Most of my edgy clothing I buy from thrift stores or boutiques and all the vintage stuff is normally from my mother."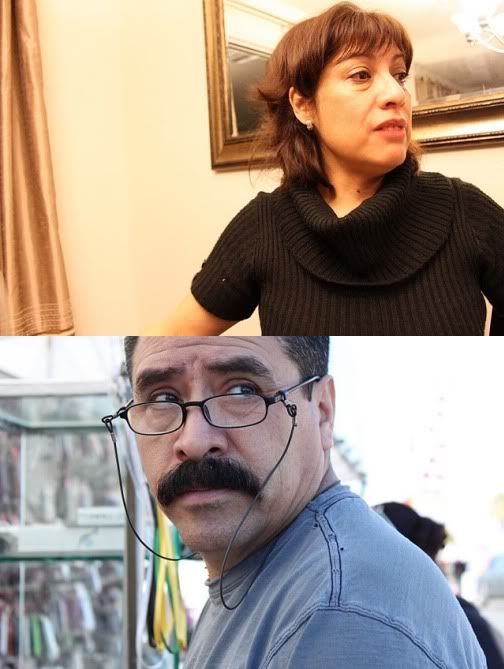 She seems to have a healthy relationship with her parents and family as a whole. "Both my mom and dad were born and raised in Mexico," she explains. "I also have a brother (23 years) and a sister (21 years) so I'm the baby of the family. Oh and I have a 12-year-old daughter, my dog, Princess."

When asked what is was like growing up in the city of sin, Rosy says it's hard to respond. For her, it's "pretty normal, besides the half-naked women and neon lights, but you get used to all the glitz. My dad is a bartender at the Rio and my mom works in the pantry at Sunset Station so I've been around casinos since I was a little girl. Once you've been around it so much you kind of tune out the all the casinos and forget you're in Vegas, a place people travel from all over the world for."

There are a few downsides, she says: "I love Vegas and its backwards ways with all my heart but education is put on the back-burner, and most things are 21+ so it's hard to find things to do, and the music and art scene aren't as developed as it could be but I mean, it's home."




Rosy is a new blogger, having only begun Dear Rosy in November 2010. She wanted to share her experiences with the world after stumbling upon a fashion blog that inspired her. She also started her blogging journey because her peers "don't always understand my outfit choices. High school students can be closed-minded, so I wanted an outlet to share my love for clothing."

When I asked why she may seem and feel more mature than her age, she says it could be because she looked up to her sister. "I personally think it's because I always followed her around when I was younger, so instead of liking what everyone my age liked, I liked what she liked."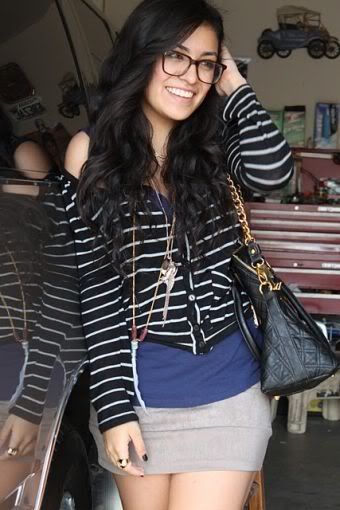 She attributes her maturity to the spiritual side of her life as well, explaining that she has "a strong relationship with God. I know my priorities and that there are appropriate ways to do and approach things. It all goes back to being very self-aware of who I am at a young age. I know my beliefs, political views, and passions. I know who I am and like who I am; a lot of teenagers can't say that."

After graduation, Rosy plans on going to UNLV for her first two years of college, then transferring to art or fashion school, "depending on how I grow as a person. My top three dream jobs are being a fashion designer and owning a couple of my own boutiques, become a special education teacher or anything with children who have disabilities, or something with helping and caring for animals."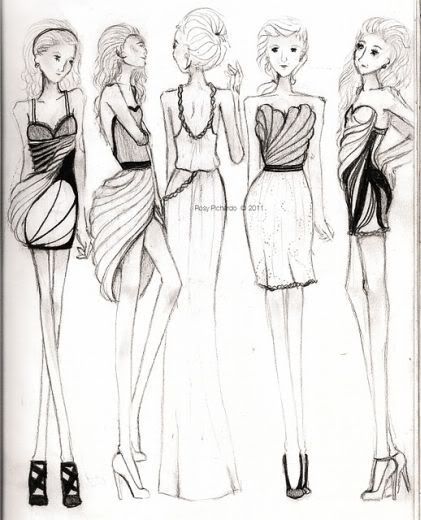 Rosy eats like a vegetarian, but prefers not to label herself. "I one day watched videos of how some places murder animals like cows and chickens to create the food we eat. I was disgusted and cried. I thought to myself, if I'm willing to eat a lovely cow or a cute pig why aren't I willing to eat my precious dog? I was being hypocritical. I went to PETA's website and saw that there was this 30-day pledge to be a vegetarian so I decided to try it. It was hard at first but now it's so easy to kindly refuse meat or order plates that don't have it."

She started this new lifestyle in July 2010, which is, coincidentally, one month after I became pescetarian. (Side note: We almost have the same birthday, too!) "Being Mexican and having a mother who cooks a lot of meat and living under the roof my parents provide me, I'll occasionally eat it once every other month because I can't be demanding and ask her to prepare me a completely different dish, ya know?" she explains. "But besides that I do pretty well."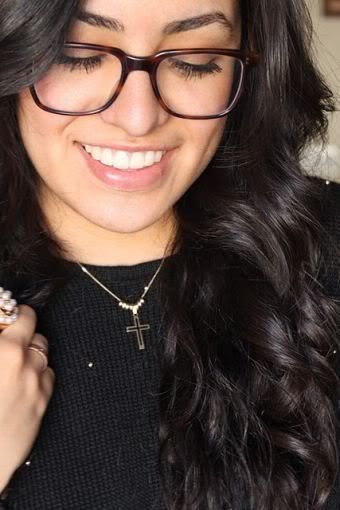 All photos on Rosy's blog are taken herself using a Canon EOS 500D (Canon Rebel T1i). "They can be out of focus," she admits. "It's extra hard because I control my camera manually so getting the right shutter speed and aperture is a pain!"

Besides fashion, she loves music: Kings of Leon, Dead Man's Bones, The Killers, Carolina Liar, Between the Trees, Billie Holiday, Jason Mraz, Johnny Cash, Daft Punk, and Crystal Castles -- to name a few. She looks for strong vocals and sweet beats. Rosy is also a self-proclaimed movie enthusiast: "Senior year I sort of lost a lot of friends so I spent a lot of weekends home alone, and decided to rent movies. I love classic movies, especially with James Stewart, Vivien Leigh, Myrna Loy, or Marlon Brando. I also like modern-day dramas; indie films that have backbone; and I have an ultra soft-spot for romantic dramas." Her favorite foods are Italian and "mashed potatoes. I am an expert when it comes to anything mashed potatoes."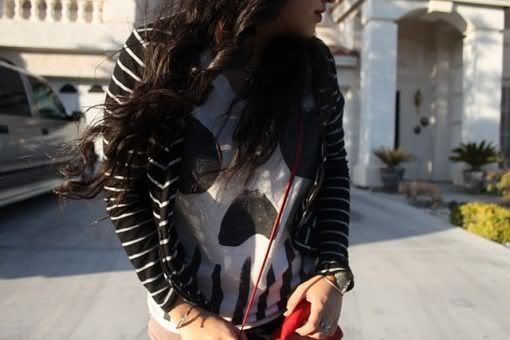 Being a thick-haired female myself, I had to ask Rosy how she takes care of her mane. "I use regular shampoo and conditioner and I air-dry. Ta-da! My hair is naturally curly so I don't do much to it; once it's done air-drying, which takes about 2-4 hours, I curl the front pieces of hair to create the illusion that my whole head is perfectly curled. If you look closely enough, you'll notice my hair is an untamed forest. I thank my Mexican grandmother for the lovely locks on my head."

Isn't she beautiful -- inside and out?