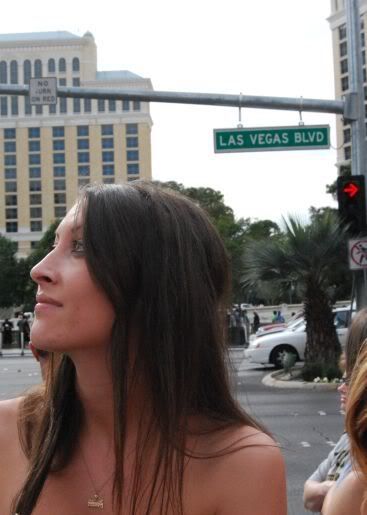 I'm back from the Style Nation Meetup, which you may have read about in January or on Thursday before I left. I'm still on a high from how incredible the weekend was! The ladies in attendance: Beverly of Style Underdog with friends Melissa & Stephanie in tow; Yvonne of Fashion RECON with her guest Sissy; Fabienne of The House in the Clouds; Cynthia of No More Frump; and myself with Bryn, whom I introduced here. That's 9 fashionistas on a mission to take over Las Vegas!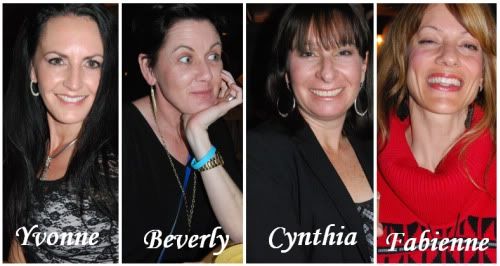 The first thing we all did Friday night was meet up for dinner at Margaritaville in our hotel, The Flamingo. Bryn and I needed makeovers after our drive from LA, and as we got ready, my fashion horizons were already broadening -- I mixed patterns!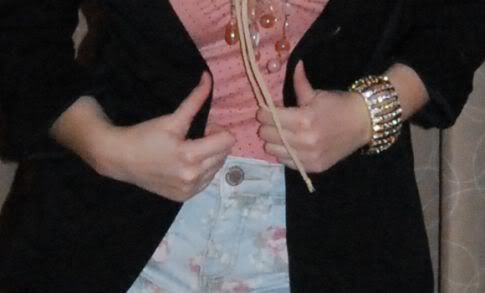 I wore Bebe, Express, Target and Ann Taylor.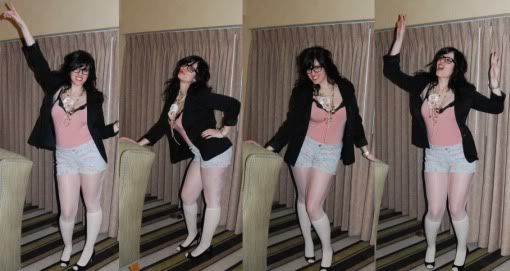 Bryn wore Free People, Urban Outfitters and Ann Taylor.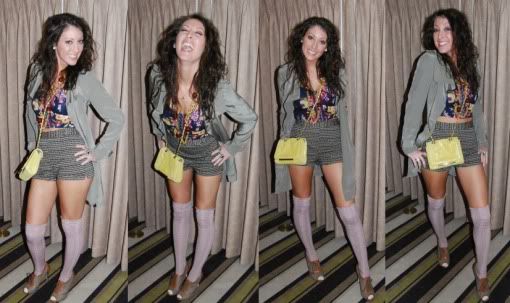 Once at the restaurant, we ordered -- what else? -- margaritas! I was pretty impressed by this one, which seemed never-ending, but we took a few glasses to go. Don't worry, open containers are legal in Vegas, as long as you're walking!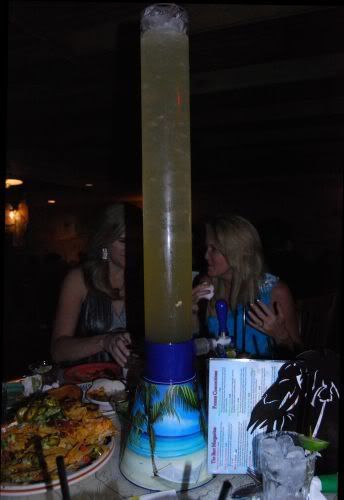 I was pleased to find a veggie burger on the menu.




I'm trying to find the words to describe how amazing it was to meet other bloggers whom I've been interacting on-line with for months. Beverly commands attention when she enters a room with her 5'10" height, rockin' hair and powerful personality. It's no surprise, then, that she's the fearless leader who had the idea for this event in the first place! Yvonne is a sassy southern belle with sleek locks and an adorable drawl that makes everything she says downright charming. She was the star of our table at dinner, attracting attention from the table of men behind us! Fabienne is shorter than I thought, but perhaps it's her air of self-confidence that elongates her figure in photos. She's just as relaxed and down-to-earth in real life.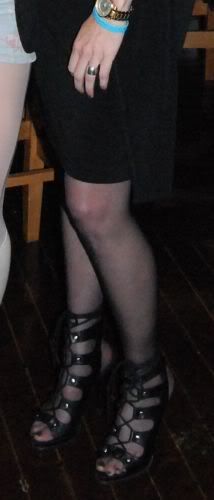 I promised Bev I'd post a photo of the hot new shoes she debuted that night.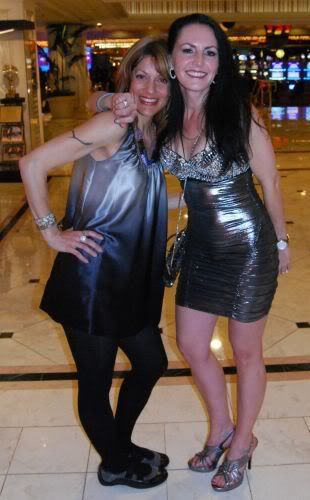 After dinner, a bunch of us went to Marquee for drinks & beats. Fabienne & Yvonne were dressed to kill! Thanks to Bryn & I's friend Troy, we skipped the line and got in for free. Gotta love that VIP treatment!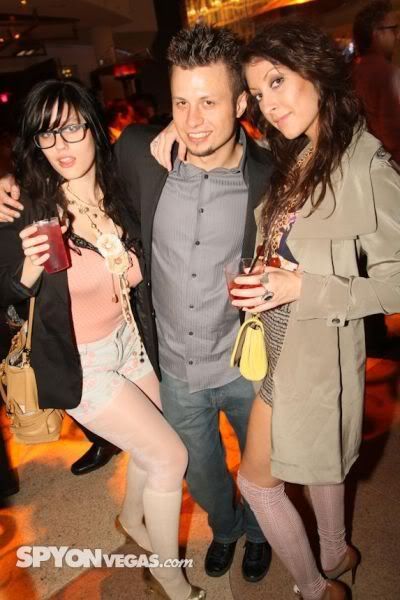 The night ended with Bryn, Troy & I having one last cocktail in the hotel room. Do I even need to say that we had fun?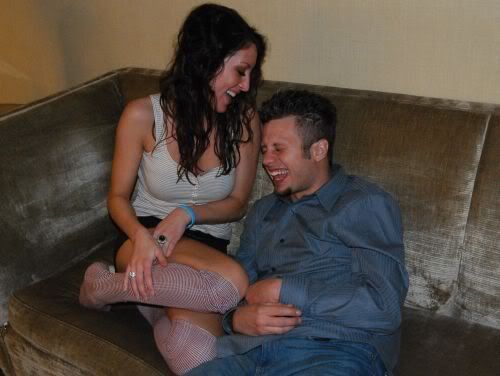 Morning came and it was time for breakfast. We all met up at Mon Ami Gabi in Paris, my favorite casino! I love the beautiful architecture and intricate decor.

I wore Forever 21, Express and Plato's Closet.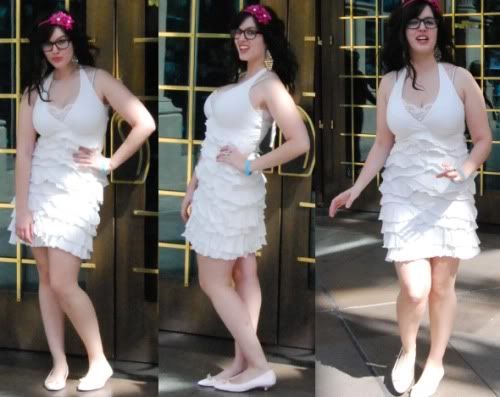 Bryn wore Urban Outfitters and Ann Taylor.




I gushed over Beverly's accessories while we waited to be seated.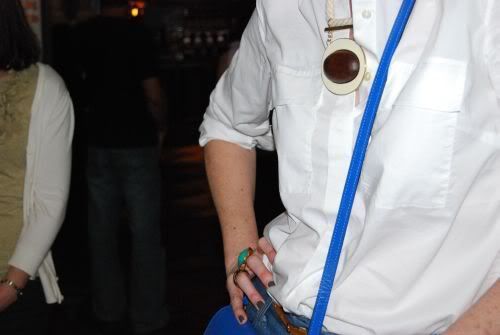 My meal had carbs galore!




We snapped a group photo before heading off to the shops.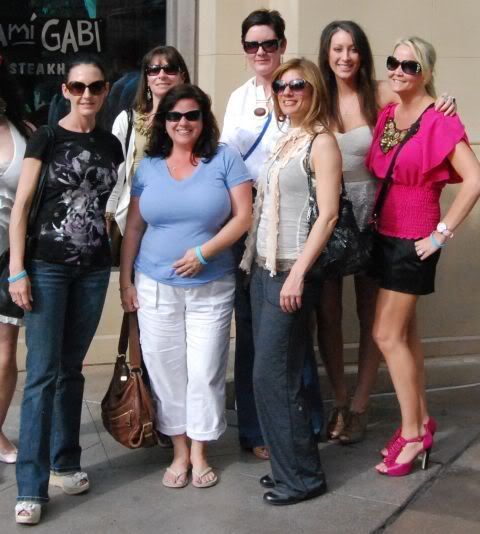 I'm proud to announce that Bryn & I only purchased one item each during the entire duration of our Las Vegas trip, and we really made it count. Both of us stepped into Michael Kors and found pieces that we'd been lusting after for months! We experienced the best customer service we'd ever received, including hugs and champagne from the assistant manager. Her name is Lida and I highly suggest you visit her at Caesars the next time you're in the area!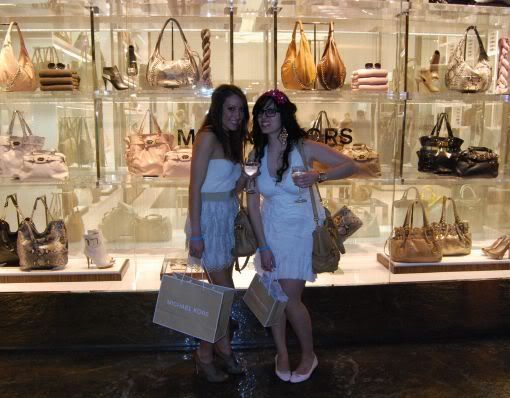 Bryn & I changed into clubwear that night before heading to dinner.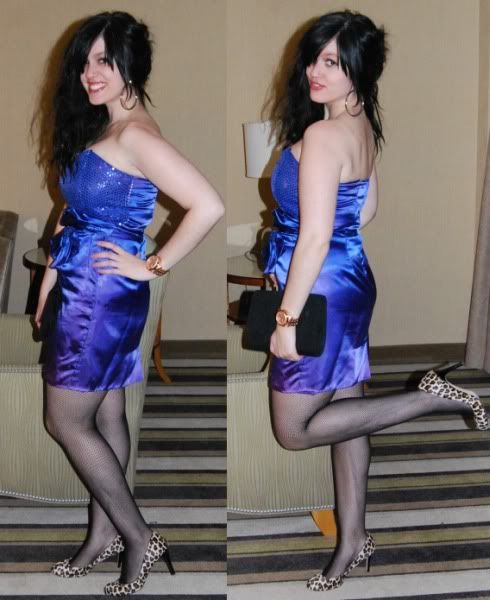 I wore Ann Taylor, Guess and vintage with my new watch!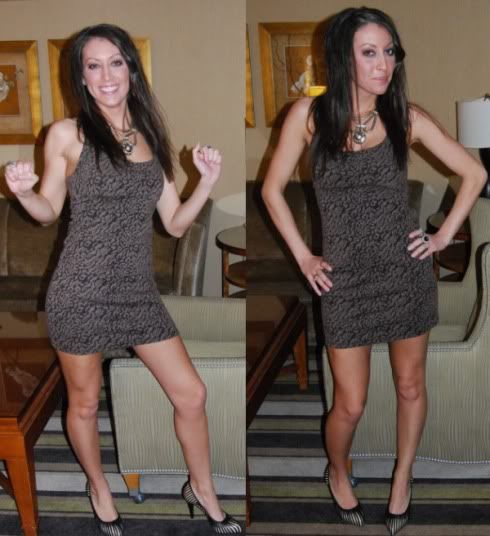 Bryn wore Ann Taylor and Free People with her new shoes!

The two of us went back to our Italian roots and ate at Canaletto in the Venetian for dinner. We split angel-hair pasta and a caprese salad. Yummy! Then we were off to Tao, getting in free again thanks to our main man. We danced for hours, shutting the place down at five in the morning. It was an amazing night!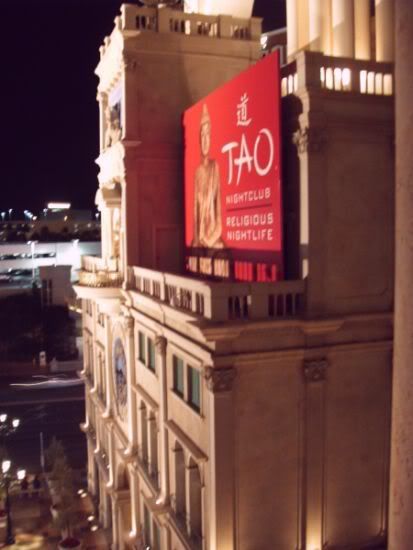 Soon, morning came and it was time to check out. I couldn't believe how quickly my weekend vacation went by! I decided that if I ever needed a self-esteem boost, I had to go on another trip with a group of girls. The meetup lifted my spirits and inspired me in so many ways. Needless to say, I'm happy I went.

By the way, I tipped housekeeping. I always do, and so should you!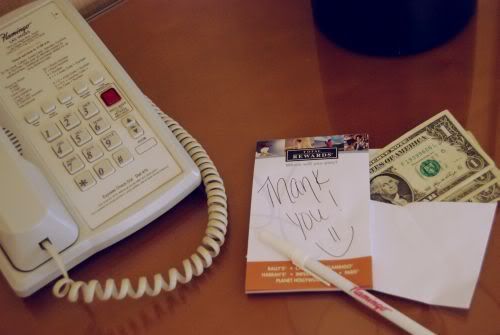 Bryn & I decided we needed one last big meal before making the trek back to LA.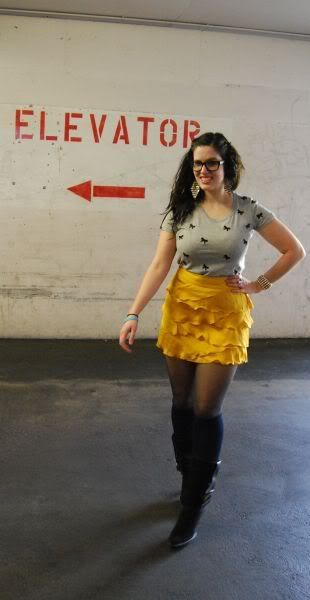 I wore Forever 21, Ann Taylor, Target and Payless.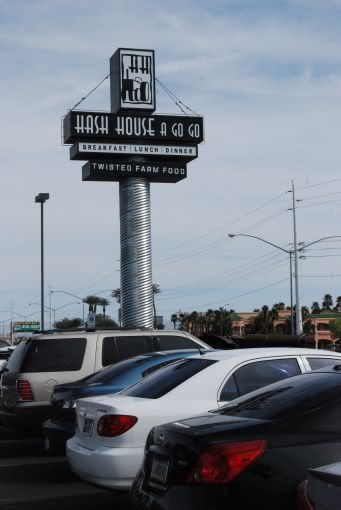 We went to Hash House A-go-go, the popular joint for locals.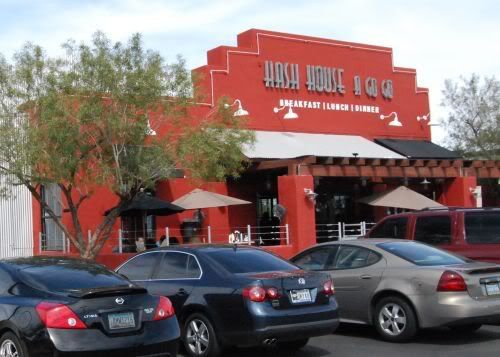 The servers were wonderful -- especially Bob, who hooked us up with free mimosas!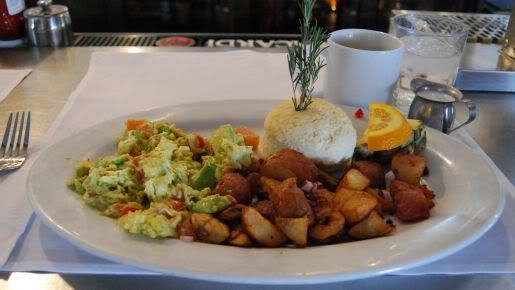 Everything was delicious, but the highlight was freshly made peach jam, provided for my biscuit. Unfortunately, it wasn't available for purchase -- but I promise you I would've brought a trough of it home! (It's in the tiny tin, top-left corner.)

Special thanks to the Style Nation organizers who put together this awesome event: Beverly, Yvonne and Tairalyn (who deserves a congratulations also, as she is pregnant and therefore couldn't make the meetup). Thanks also to the lovely companies who provided the swag for our bags: Cheeky, Bentley's Teas, Joe Fresh, We Love Colors, and Darling Digits.