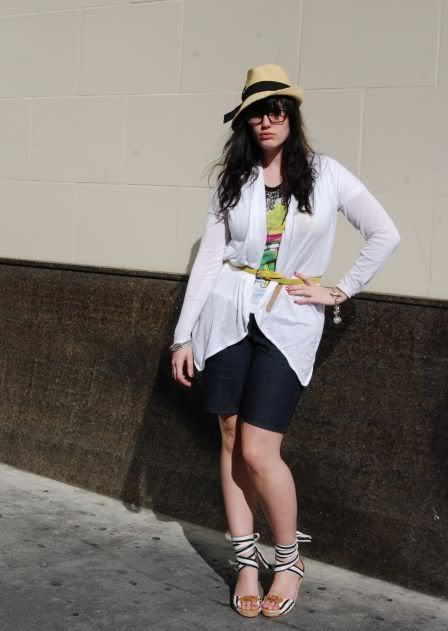 Aren't you excited to know who won? Too bad! I'm going to keep you in suspense and tell you a bit about my recent 24th birthday. (You could just scroll down, though.)




My day started off with sleeping in and relaxing and having pizza for breakfast.
Then Zach & I then headed downtown for a night out in the city!




Do you recognize the charm bracelet? Here's a little reminder.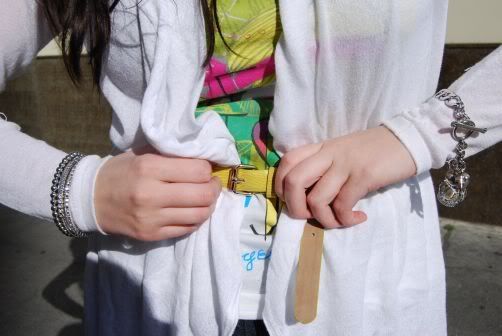 99% of what I'm wearing is from Ann Taylor. In fact, 99% my closet is from there, because I've been with the company for almost three years! By the way, I recently got a promotion, which means I'll have more money, and then more clothes.




For the remixers out there:
I wore these shorts the next day with a black blazer and pumps for work.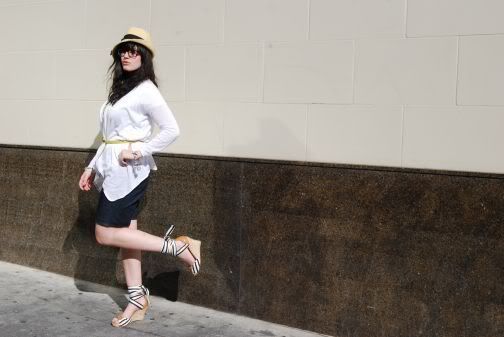 After the boyf graciously took this photoshoot, we were off to explore LA!




The night began at Seven Grand, which boasts 300 types of whiskey.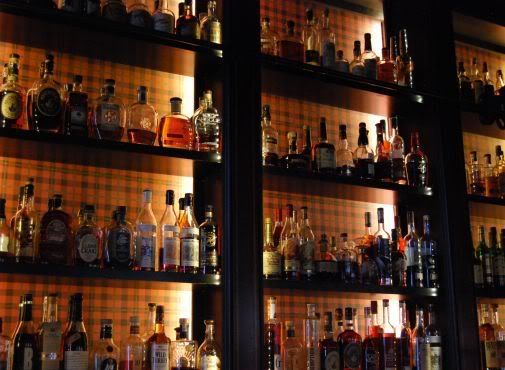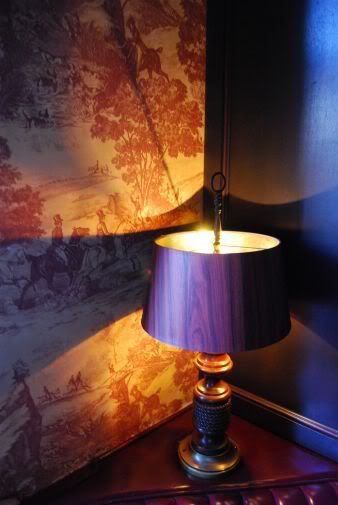 I was more into the decor than the drinks, though. Check out that wallpaper!




After that, it was time for pasta & wine at Bottega Louie. Zach does not like having his picture taken, but he let me this time -- it was my birthday, after all!




Our last stop: classy cocktails with metal straws at speakeasy-esque The Varnish.




All of these places are within walking distance of each other and I highly suggest you visit them the next time you're in the area. I plan on doing this little tour again!

I ended the night by cuddling this guy. I wish he was mine.




And now, the moment you've all been waiting for...

The winner of the 2011 Birthday Blog Event is...

JEN OF 2010POETIC!

She will receive these cute prizes and a free ad for her blog!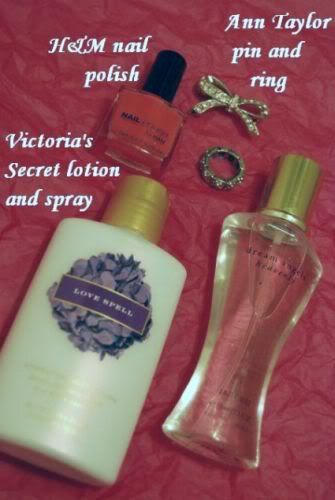 I cut down her story for the contest, but since she won, it's only fair that I post the full-length version. I hope it inspires you! Thanks for sharing, Jen!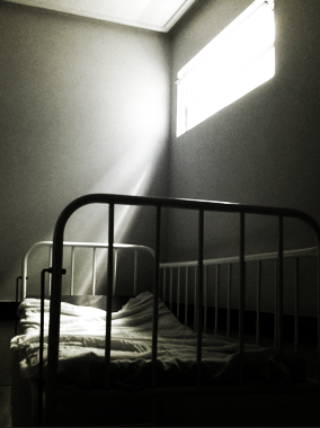 "This is going to sound so weird, but my favorite birthday outfit was a hospital gown. Not that I was happy to be in the hospital on my 21st birthday (2002), hooked up to IV anti-biotics and a morphine drip because somehow I'd gotten MRSA... on that morning, though, as so much of my life was falling into a chaos no one could have imagined for me, I woke up and felt my hand being held, and when my eyes half fluttered open, a friend, someone I had been crushing on for a year and half but knew nothing would ever happen with, was holding my hand.

As I stirred, so did he, and he looked up at me from his chair next to my bed, the eleven red roses (eleven being the number of roses one gives someone they truly love according to florists, not a sign of him being cheap) he had brought me sitting beside him on my bedside stand, he looked up and said, 'No one should wake up alone on their birthday, but especially not one as important as their 21st.'

As my eyes fluttered closed again, I heard him whisper I have half a mind to die, So I won't ever have to lose you girl, Won't ever have to say Good-bye which are David Gray lyrics from the song Please Forgive Me. I had put them on a mixed CD of David Gray music for him a few weeks prior to that and the day before the infection took hold on me, he had confessed to listening to it every night since I'd given it to him as he drank himself to sleep, which sounds sad, but he was in no way an alcoholic which made it even sadder.

My birthday would be the only time I would ever wake up next to him. A month later, I would meet the boy who would become my boyfriend, then fiance, and then ex-fiance. Two weeks after he and I got together, he sent me a dozen roses to my office, and the friend from my hospital bedside came in, looked at them on my desk and laughed... all he said was 'How classic. A dozen.' It would be a few years before I knew that florists considered there to be a significance to eleven roses vs twelve.

Two weeks after that he began dating the woman who would, within a year, become his wife, and when they married, he had finished medical school and they moved away, and I never spoke to him again. But every year, on my birthday, as my eyes flutter open, I do yearn to be wearing a hospital gown, waking up next to a boy who would quote David Gray while holding my hand.

I wasn't going to enter, because you said photos were needed, but... I find myself looking at the choices I've made lately, the boys I didn't kiss when I should have and all the ones I have kissed when I should have run in the other directions, and this boy very much falls into the first category, and that birthday... well, it was... as horrible as it was, was one of the best ever for me.

And so I decided to write to you. I didn't even think it'd count as a submission, given that I had no photo... I just wanted to share it."