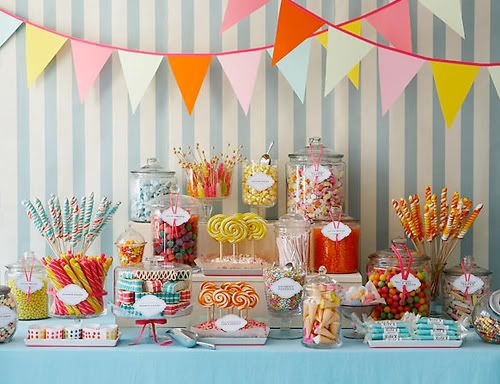 These ladies have celebrated past birthdays in style and graciously decided to share one special party outfit with us! By entering this blog event, they are competing to receive the following fun & fabulous prizes. Only one blogger babe will win!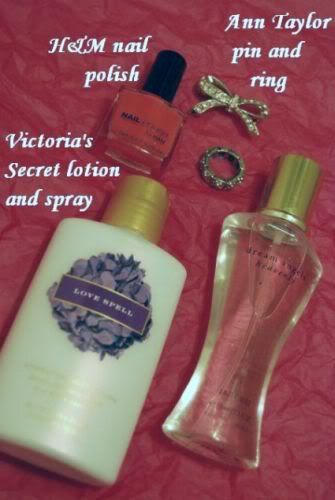 Who gets this great package is left up to you, dear readers. Vote for your favorite look in the comments! You can only vote once, so make it count. (And keep it friendly, of course!) If you're part of the event, you can't vote for yourself -- let's mix it up a little, shall we? And now, I'm proud to present... the birthday girls!

* * * * *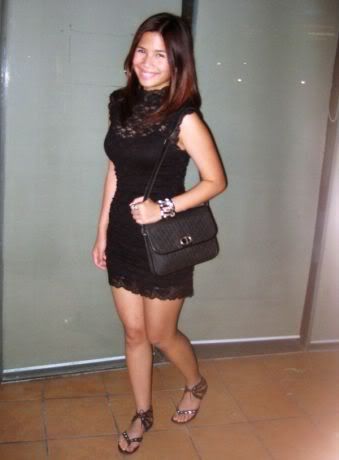 "From my recent 22nd birthday!"
-Reg of Heyrocketgirl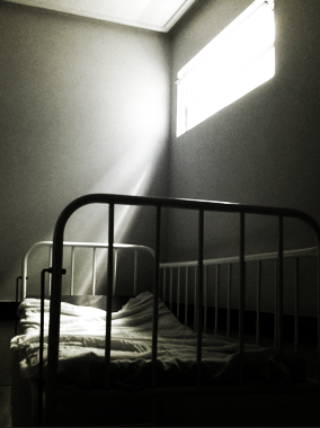 "This is going to sound so weird, but my favorite birthday outfit was a hospital gown. Not that I was happy to be in the hospital on my 21st birthday, hooked up to IV anti-biotics and a morphine drip because somehow I'd gotten MRSA... on that morning, though, as so much of my life was falling into a chaos no one could have imagined for me, I woke up and felt my hand being held, and when my eyes half fluttered open, a friend, someone I had been crushing on for a year and a half but knew nothing would ever happen with, was holding my hand. My birthday would be the only time I would ever wake up next to him."
-Jen of 2010poetic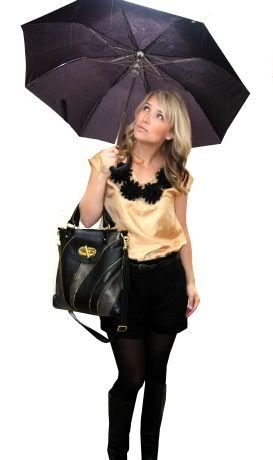 "Just remember, no matter how old you get, I'll always be older."
-Melissa of Miss Melissa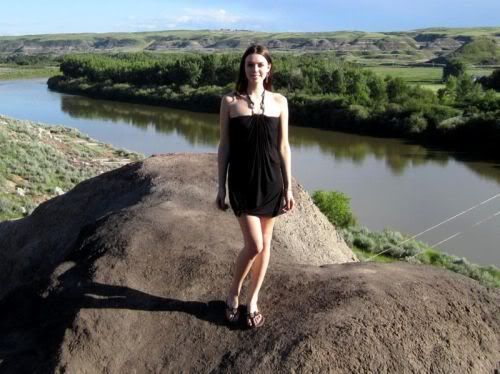 "I live in a small city that feels much like a small town. When you celebrate a birthday, everyone knows about it. Last year on my 24th birthday, I wasn't so ready for everyone to know that I was one year away from 25. That's why I got rid of Facebook. So, I did what any rational person would do and left town. I didn't pack a fancy birthday outfit and I didn't know where I was going. My boyfriend and I simply followed the sun. Sometimes I find that the best way to express myself through style is to strip everything back down to the basics."
-Brooke of Center Sage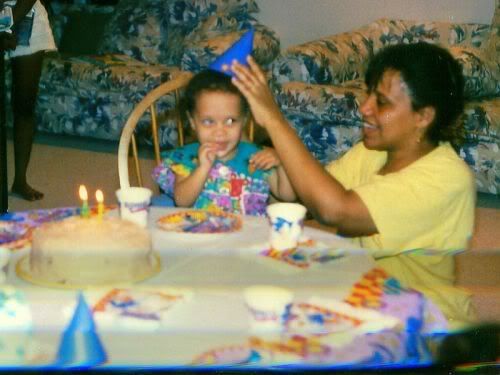 "This is two-year-old Elle with her mom, wearing a very colorful and fruity -- literally, it has pictures of fruit on it -- dress. Not quite my style nowadays but at two, that was an AWESOME dress. I still appreciate the bright colors!"
- Elle of Elle Enchanted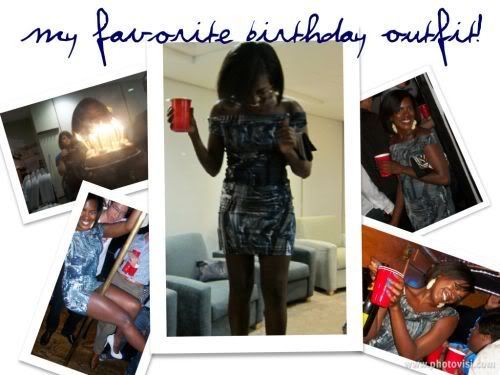 "The Main Event: Helmut Lang dress. Accessories: Gray Aldo shoes, Shell earrings, Abstract print bag, champagne, red cups, and the best accessory of them all -- a Party Trolley! This all went down for my 24th birthday in Boston. I assembled about 40 of my craziest party people for a night of debauchery. I'd have to say it was my best party yet and I wish I could do it all over again!"
- Ashley of ASHLEY4EMERGY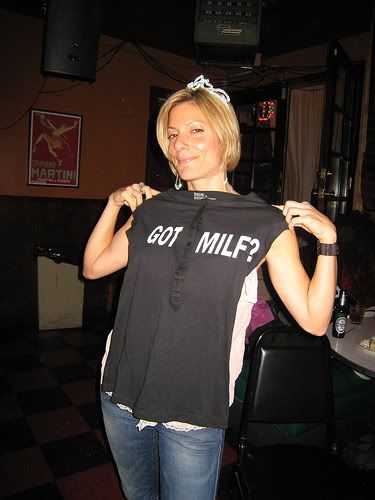 "I actually LOVE the top I'm wearing in this picture but managed to cover it up with a t-shirt my friend had made for me, which was then promptly lost at the party. This was my 40th birthday. I wore a tiara all night. Now if that won't make you feel like a princess I don't know what will!"
- Fabienne of The House in the Clouds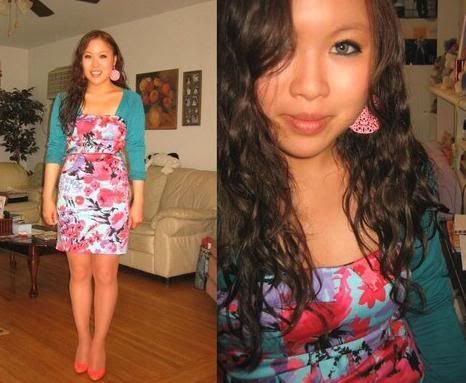 "Two years ago, from my 19th birthday!"
- Audrey of Audrey Allure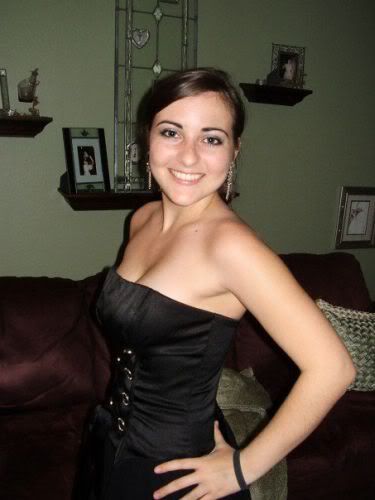 "This was taken the evening of my 18th birthday, 5 years ago, when I was wearing a Jessica McClintock black bustier dress. It had rhinestones on the bodice, and tiers of chiffon for the skirt. I felt so amazing in it! Like a freakin' fairy princess."
- Kristin of Relatively Chic

* * * * *

Voting ends on April 10 at 11:59pm PST. Please leave any questions in the comments and I'll get back to you as soon as I can. Good luck!





PS: Coincidentally, my friend Kristy is hosting a blog event today too! Check it out.