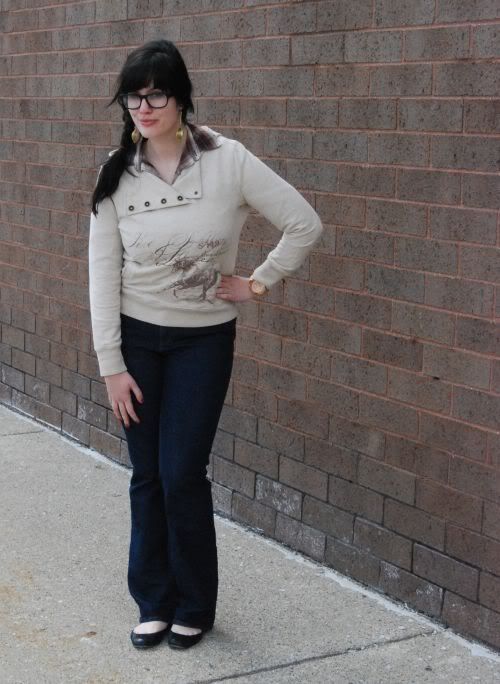 Outfit details:
Earrings, hoodie - The Secret Closet
Plaid shirt - Salvation Army
Jeans, flats - Ann Taylor
Watch - Michael Kors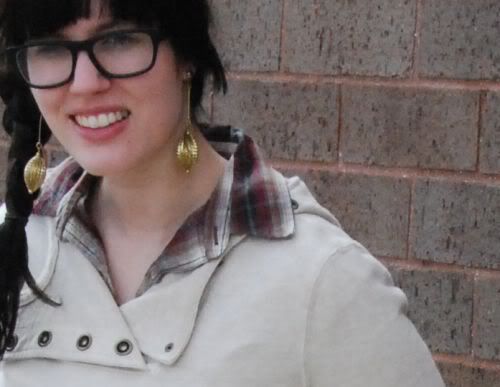 I've always been a city girl. Growing up, I felt like I was born in the wrong place -- as if my mind & soul were walking around in the wrong body. I didn't belong in a village of 4,000 white, upper-middle-class Catholics who line-danced on weekends.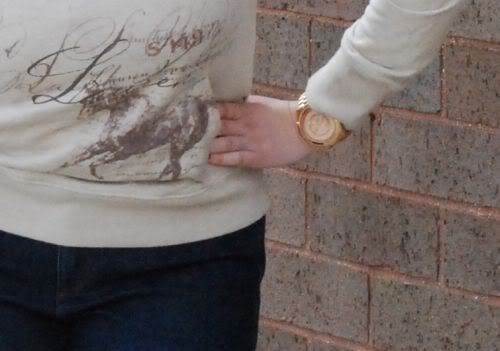 One day while visiting Michigan, I decided to embrace all that. Well, okay, I didn't convert to Catholicism, but I did hit up a country bar. I attempted to make up for my lack of a cowboy hat with a horse on my hoodie and plaid underneath.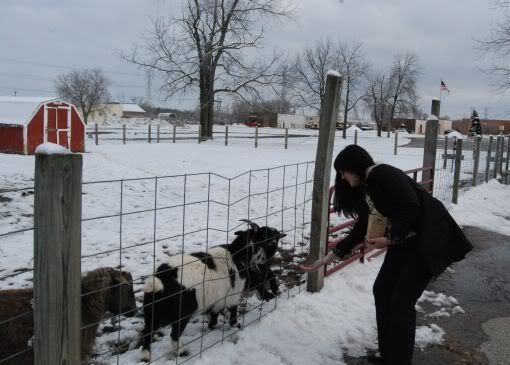 But before heading to Coyote Joe's for $1 drinks (yes, $1!) I decided to feed the goats behind The Country Store. They were so cute, I had to restrain myself from stealing one and sneaking it back to LA. No one would've noticed, right?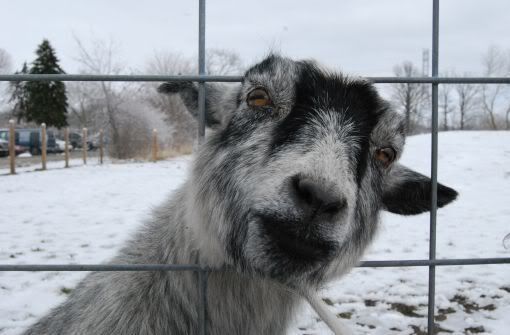 That night, I headed off to the bar with Kelly (whom you've seen here and here). I kept saying I was going to try line-dancing, but even after a couple beers I couldn't muster up the courage. That shit looks hard. I can bump and grind with the best of 'em, but throw me on a dance floor an hour outside of Detroit and I'm screwed.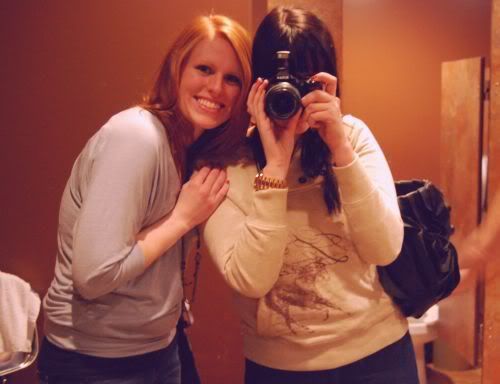 Of course, there's nothing wrong with the small-town lifestyle; it's just not for me. I prefer being a starving artist in a crappy apartment in the city. Really!