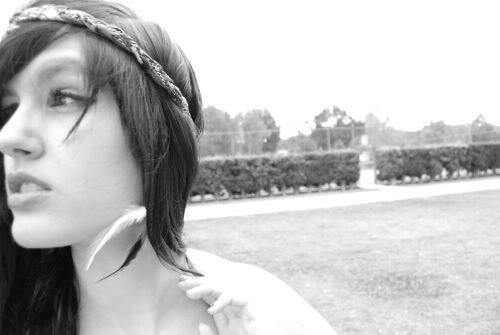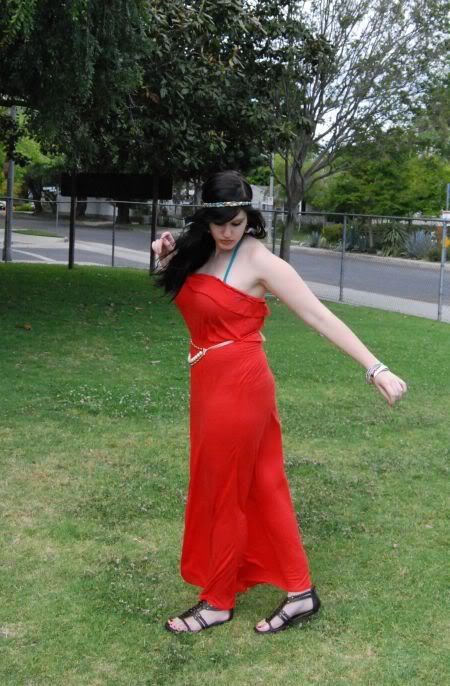 Outfit details:
Bathing suit top (instead of a bra) - Victoria's Secret
Hair band, dress (worn backwards) - Forever 21
Necklace (used as a belt) - Ann Taylor
Earrings - Charlotte Russe
Sandals - Target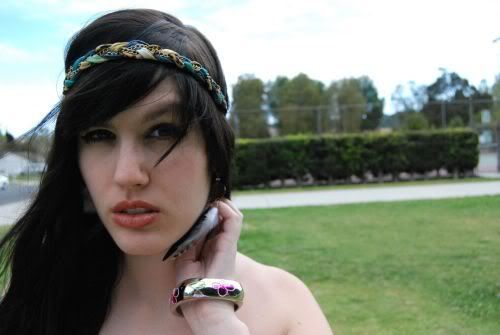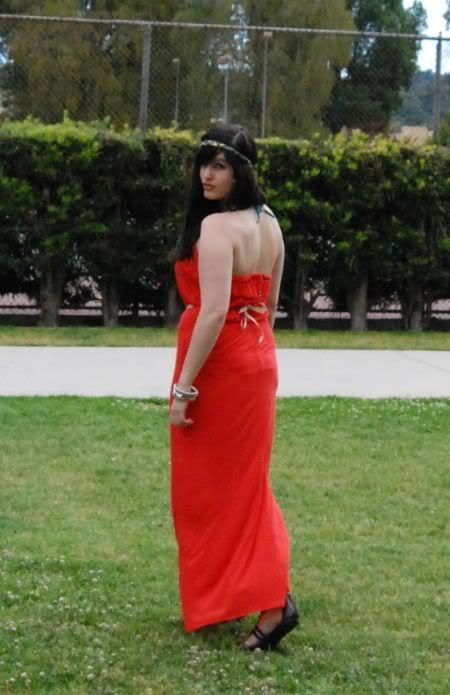 These photos were taken on Easter Sunday before going out with Zach. I recently bought this bright maxi dress after realizing that I didn't even own one. The sandals are also new; I feel that my wardrobe is now fully prepared for summer.

It feels strange to me, being away from my family on holidays. It's not that I don't love spending them with my boyfriend -- I'm truly grateful -- but my parents developed specific religious and cultural traditions over the years that I miss. Perhaps this is part of growing up and we'll have to create our own as a couple.

This year, we went to Buffalo Wild Wings for dinner (even though we're vegetarians) followed by drinks and a comedy show in the Yoo Hoo Room at Flappers. As you may already know, Zach's dream is to be a comedy writer and he's always looking for inspiration. For the record, he still makes me laugh every day.