That sounds so much better than bathroom, right?




We have a pretty typical one: shower-slash-bathtub, toilet, sink, mirror, all that jazz. I decided to liven things up with some candles and fake flowers. I mean, we spend so much time stinking up the place -- we might as well try to make it cute!




I also hung up a framed piece of art that Zach's mother made using bits of glass found on Lake Superior. It's unique and special and adds color to the room.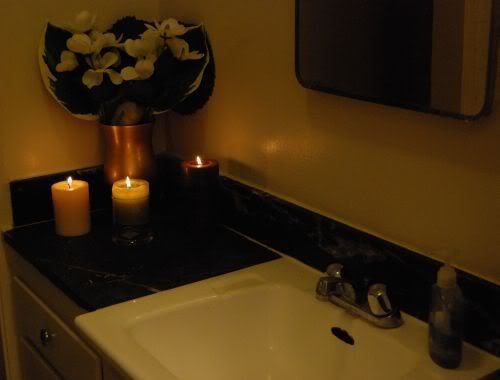 I hope you can't tell that the one candle in a candleholder doesn't fit. Either way, now you know that I bought candleholders that don't fit my candles. Oops.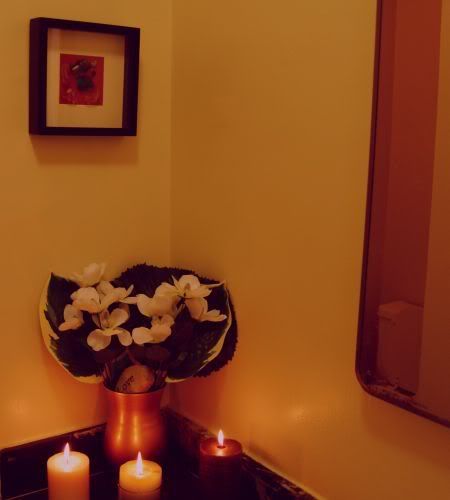 Also, the toilet lid isn't down. I could re-take these photos, but I'm not. I never claimed to be good at this housekeeping thing, I just said I would document it.