Confession: I was a musical theatre geek in high school.
Name a song from Rent or Wicked and I can sing it by heart.

I later realized that writing was my true calling, but I don't regret one moment of my time onstage. Among other positive qualities, being involved in the performing arts put me in touch with people passionate about their dreams. I find this inspiring to anyone, whether or not your goal is to sing or act or play an instrument.

One of these people is Sean. At the young age of 21, he's already working on his second full-length album produced by his own record label, Romeo Gold Entertainment. Feel free to add yourself to his 1,000+ Facebook fans!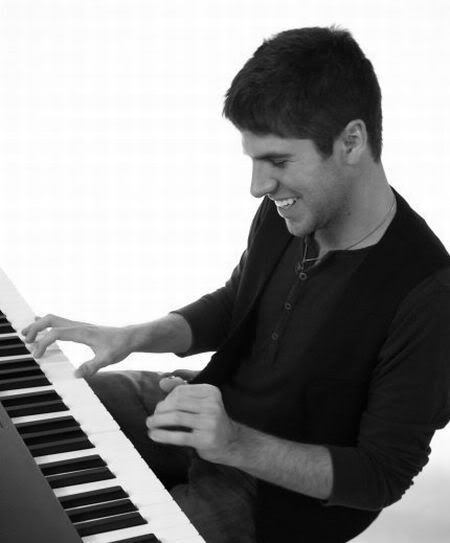 Where did you grow up, and how do you think this affected your sound?
I like to tell out-of-towners I'm from Detroit, but really I am from Romeo, Michigan (30 miles North). I love my hometown because Romeo, in my opinion, is the perfect blend between the city and the country. I guess I could compare that to my music because my ideal sound would be that down-to-earth live band sound with a couple synthesizers and effects thrown in here and there.

When did you realize that music was your passion?
Not until recently. After High School, I went to college to be a teacher. Something wasn't right, and I felt like I was missing my calling. I've since figured out what I really want to do with my life. If I get older, and music doesn't necessarily work out for me, I will consider other avenues. I genuinely believe that it is now or never when it comes to the music business. I am 21 years old... what's the rush?

When did you start performing?
I started taking piano lessons at the age of 7. My first real vocal performance was at my 5th grade talent show with 5 of my closest friends. My parent's investment in me with years of lessons and recitals has certainly paid off. I haven't stopped.



Are there any pre-performance rituals that you do?
The first thing I do is compliment myself in the mirror. I can't give a great show unless I believe that I can. All performers tend to be quite hard on themselves, which encourages improvement -- but confidence trumps all, regardless of talent. The second thing would be praying before my larger shows. I truly believe that when I am at my best, I have surrendered control to something higher than myself.

What has been the hardest thing about making music?
My immediate reaction to this question was that the hardest thing is creating music that you know people will love. The entire point of being an artist is creating something that others will enjoy. Unfortunately, creating something that everyone will agree with is impossible. So the real answer to this question is accepting the fact that not everyone will like you.

What was your favorite moment of being a musician thus far?
It is hard to narrow it down to one specific moment. If I had to choose, I would say my album release show for "Paradise" in May of 2010. Near the end of the show, I started playing my song titled "You've Got It." The amount of people that knew the words to that particular song was such a pleasant surprise. There's nothing quite like a room full of people singing along with you to a song that you've created.

Who are you most influenced/inspired by musician-wise?
First is the lead singer of OneRepublic, Ryan Tedder. He is my number one influence, hands down. I admire him as a vocalist, performer, songwriter, producer, piano player and business man. The song credits he has to his name are mind-blowing. Secondly, believe it or not, would be Beyonce. Just because.



How has being a musician affected your relationships (romantic or otherwise)?
Actually, I'd say my relationships have affected my music more than vice-versa. Each song I write is based on a personal experience or an experience of someone close to me. It's easier to say what's on my mind in the form of a song.

What music genre would you consider yourself to be a part of?
I have deep burning passion for all top 40 songs. All of my songs off "Paradise" were driven by an acoustic upright piano, which lead many to consider me an acoustic/folk artist. Some of my songs definitely fit that description. Others have considered me to be a Soul/R&B artist -- while I have songs that fit that description as well. As an artist, I'd like to find my home somewhere between those genres.

How many hours per week do you spend working on your music?
Between practicing, writing and promoting, I would say about 3 hours a day. I justify much of my time spent on Facebook and Twitter by calling it self-promotion. Haha. As far as performing goes I don't do it as often as I should, because I am a perfectionist. When I book myself for a show, it is not as simple as choosing a setlist and just singing the songs. I've been down that route before...and it doesn't work. Performing, I think, is the most important part of being an artist. For every show I put on in the future, much of my time will be devoted to making sure it is one of the BEST shows you have seen by a local independent artist.

What do you do outside of music -- other hobbies, interests, jobs?
It is interesting because most everything I do traces back to music in some way, shape or form. My "day job" consists of teaching music students of my own. I am the luckiest person, because my work doesn't really feel like work at all. I think this is true because my job is combination between the two things I love the most -- music and people. My other hobbies are things like Facebooking and YouTubing. I think I may have an internet addiction... but it is a healthy one. Haha.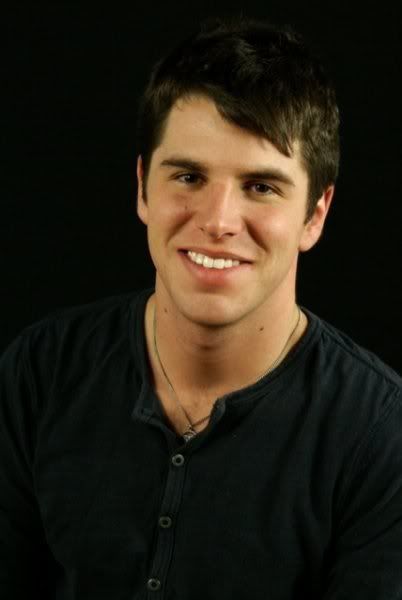 How will your next album differ from your last?
Since my first release, I now have much more experience in all aspects of being a musician. I know what works and what doesn't. The new album will be a slightly different sound, with a more upbeat vibe. For those that liked "Paradise," they will certainly enjoy this new one, but should expect something with a little more influence of what we're hearing on the radio. With that being said, the songs are still being written and produced by the same person as the last... me. I'm not changing who I am, I am just evolving as an artist.

When and where is your next show?
Come June, I will be doing a mini-tour (3-4 shows) in the Metro Detroit area.

Where do you see your music career in five years?
I see myself being much more knowledgeable about music than I am now. I have my plans, but I am going to continue to work hard because I love what I do. Whatever is meant to happen will happen.

Do you have any advice for aspiring musicians?
Have the confidence to know that you are good enough, and the humility to know that you still have work to do. Know when to listen to others, and know when not to. But most of all, don't give up on yourself if it is what you love.