You've read about my car accident, my former job, my awkward hair experiences and my grandmothers. Hell, you've even seen my bathroom. So why wouldn't I be completely honest about my handbag? (Neat freaks may want to skip this one.)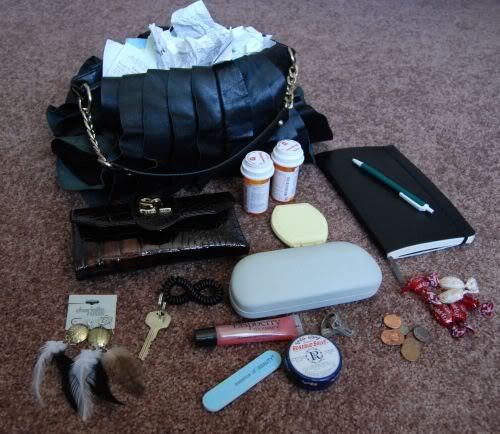 It doesn't look so bad from this angle, but you can't quite see the mound of receipts.




There we go. As for the rest: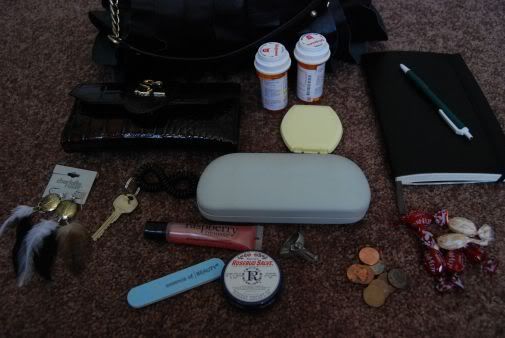 Charlotte Russe "feather" earrings (broken after wearing once)
Key for work (this means I'm important)
Drugs (they're prescription, of course)
Susan Nichole vegan wallet
Warby Parker glasses case
Raspberry lip gloss
Moleskine planner
Rosebud salve
Loose change
Cough drops
Gun ring
Nail file
Pen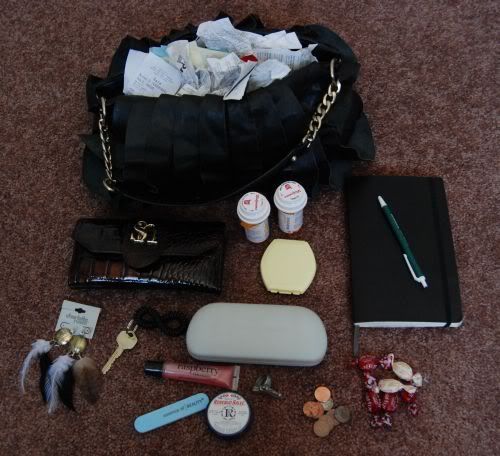 My sister gave me a purse organizer similar to this one. Now I know why.