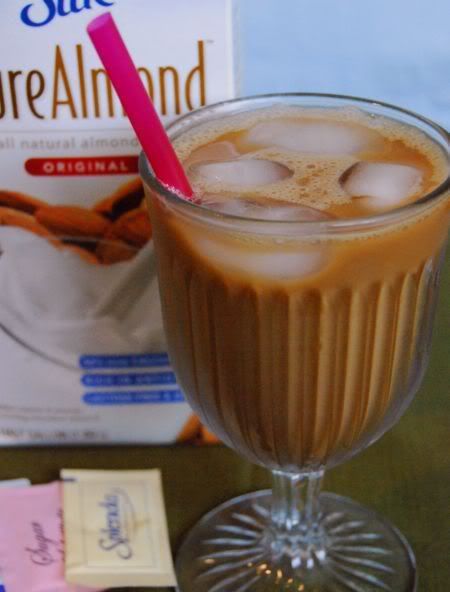 I adore
The Coffee Bean
(for Hazelnut Lattes) and
Starbucks
(for Caramel Macchiatos), but the amount of credit card debt I'm racking up at these places is getting out of control. If I were to purchase one of my favorite drinks and a bagel with cream cheese each day for breakfast like I want to, I would spend nearly $50 per week!
Enter my breakfast solution:
A whole wheat bagel with
Tofutti
imitation cream cheese and iced coffee with
Splenda
and almond milk. (If you prefer the real deal, you are welcome to use
actual
cream cheese and sugar and milk.) How much does this cost? Next to nothing. My brain cannot even comprehend the numbers because they're so non-existent.