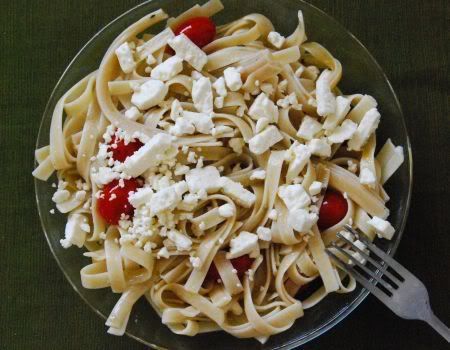 Pasta is one of the yummiest, easiest and most affordable foods to make! There are
so many things
that you can do with one box of noodles. This recipe was created by me, for you; I hope you enjoy it as much as I did!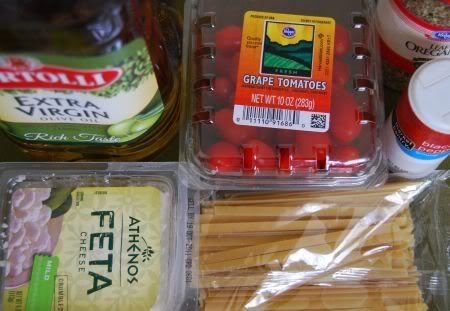 Ingredients:
One 10oz package of fettuccine
3 cups water
Grape tomatoes
Feta cheese
Olive oil
Oregano
Directions:
Bring water to a boil on stove.
Dump in noodles and cook for 12-14min, then drain.
Mix in tomatoes, olive oil, and oregano; top with cheese.
Add salt & pepper to taste.
Eat and enjoy!