I am proud to present another favorite blogger,
Fabienne
of
The House in the Clouds
! I had the pleasure of meeting her at
Style Nation
and she is just as beautiful, sweet and down-to-earth in person. With her golden locks, you'd think she was a born-and-bred California girl -- but she's actually from Lebanon! She loves pets, poetry and platforms...
Read on to find out more about Fabienne in her own words!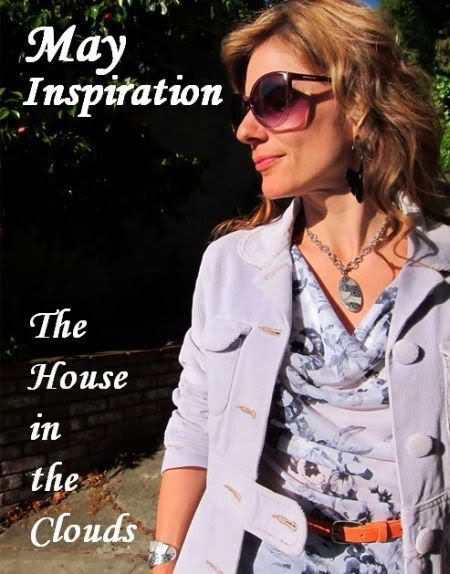 "I was born in
Beirut
. My father is French, my mother Mediterranean / Middle Eastern. My upbringing was primarily French with Lebanese influences. When the war broke out we escaped out of Lebanon via a cargo ship to Cyprus. We lived there for about nine months until our paperwork to enter the United States cleared. We moved to California before I turned eight. From that point, I was immersed in American culture. As you might assume, my upbringing and influences were very diverse."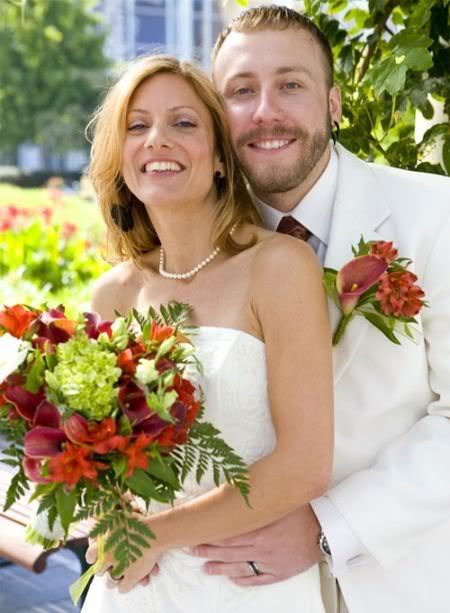 "
Fil
and I met at work, at Clorox. We sat next to each other for years, though it only took us nine months to start dating. We were both in relationships when we met which it made it easy for us to develop a friendship outside the confines of trying to appeal to each other. At some point, our respective relationships dwindled and next thing you know, we're together! We just had our seven-year anniversary together, we got married a year-and-a-half ago in October and we're finally taking
our honeymoon
. Yipee!"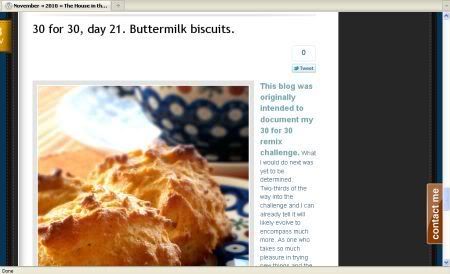 "I started blogging in fall of 2010. I started
The House in the Clouds
initially to document my outfits for
Kendi
's
30 for 30
Remix Challenge. It has since progressed into an outlet and expression that indulges my love for writing and is no longer limited to simply outfits of the day. It didn't take me long to feel like I had more to share than simply my clothes. It's especially cool to be doing something that has no monetary value. I'm responsible for the output, the deadlines, everything.
Being recognized for my writing, touching peoples' lives in a positive way, and developing friendships -- they're both my favorite part [of blogging] and my biggest accomplishment. I don't necessarily feel like I need to have a higher purpose but if I'm going to have any impact on others' lives, I'd like it to be positive.
I have a
Canon S95
point and shoot. I take most of my photos with a tripod and self-timer though sometimes Fil takes them if I'm running late and I make enough noise about it. (The squeaky wheel gets the grease!)"
"My favorite fashion trend right now is the platform. When you're vertically challenged like me and can't handle the pain of a high heel, the platform is like the Fashion Gods' gift. I feel like I need to stock up before the trend changes again!
Since I feel like my style keeps evolving based on trends, availability of styles in the stores, the mood or phase I'm in, the one consistent thing is that I dress to be happy.
Happy
is my personal style. I either apply a little humor to some of the themes to my outfits, or they simply make me happy."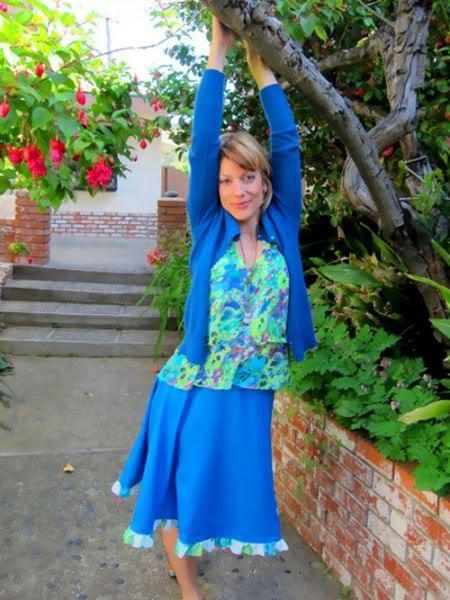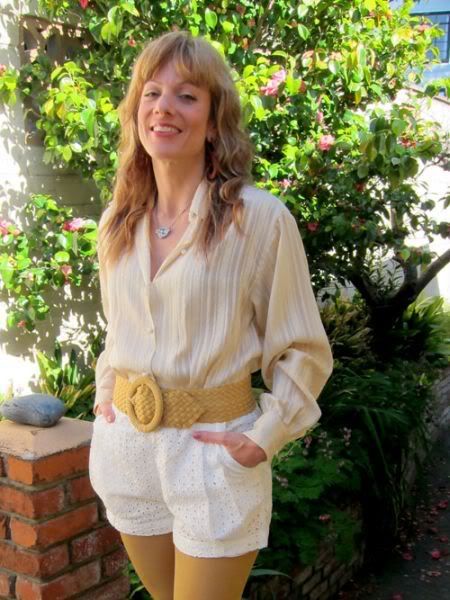 "I love hanging out with my friends and doing nothing. My husband is also a house DJ, so music and dancing rank high on my list. I love singing, I used to sing in a band a long time ago and recorded a track for my best friends' album a while ago. I snowboard all winter, trail run most of the year.
I love being outdoors
, so hiking, camping, backpacking, kayaking are all favorite activities. I love cycling, too. I love cooking, too. The problem here is that this list is getting too long! I like to make stuff, I started sewing recently and learning to knit better. I like gardening, too."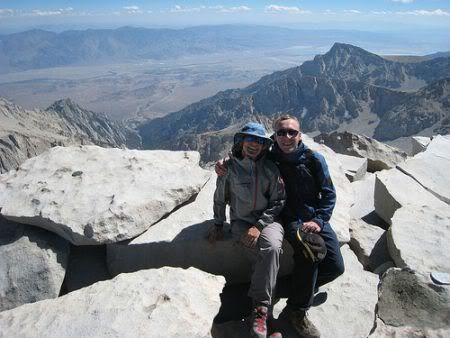 "My favorite food is Lebanese food. I grew up on it and love it more than any other kind. It can be a basic lentil dish with rice and friend onions, or fried cauliflower with olive oil, lemon and garlic. My mom makes the best green beans in a fresh tomato broth over rice. Everything is healthy and nutritious, rich in spices and flavors. I'm getting hungry just talking about it! I have fond memories to helping her chop things to just the right size, I always associated cooking with feeding loved ones, which in itself is such a precious thing. To me,
cooking is another expression of loving.
I had two cats for most of my adult life: Buster and Audrey. They were completely different, Buster is still the feline love of my life. He was a big tom who was a lover, not a fighter. He was also a very clear communicator. He would stare at you square in the eyes and tell you exactly what he wanted."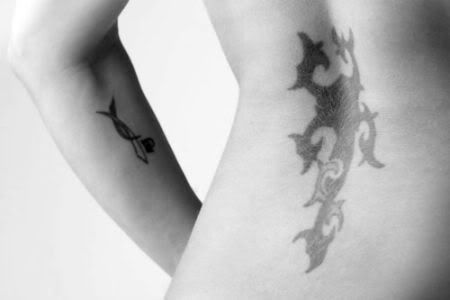 "[My blogging advice is] be cool, yo. Lol! I just had to! Seriously,
be your best self
. If you're not your best self because you feel pressure to be something you're not, if you're compromised having to work harder to keep up than you possibly can, if you start counting followers & comments & stress yourself out which leads to your NOT being your best self, don't.
If being your best and most mindful self means blogging less often, then that's what you have to do. There's a lot of pressure to keep up with our impression of what others are doing. Not everyone can or wants to, when we are true to ourselves, we we listen to our hearts, we are our best selves. This is the part that others appreciate about us."