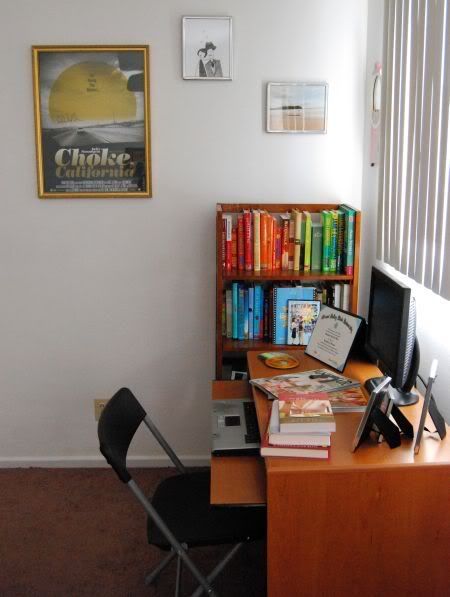 This, my friends, is where the magic happens.

It's a corner of our living room that I use as my office space. Think of it as another nook! I love having a personal area to work on my writing and photography projects.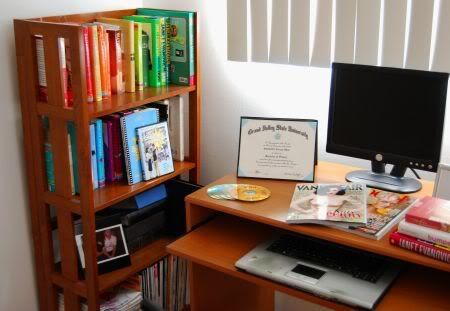 I've always been an avid reader, and books are important to me. I keep my collection in ROYGBIV order -- an idea stolen from Anika. I love having my bookshelf close in proximity as I write; it's inspiring. My favorite authors are F. Scott Fitzgerald
, Shauna Niequist
, Megan McCafferty
and Janet Evanovich
.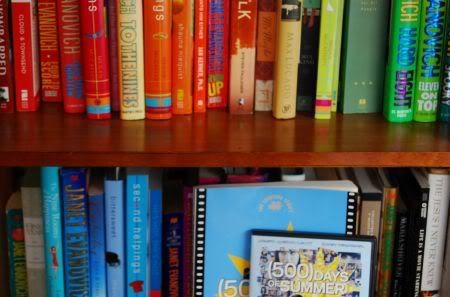 On the second shelf I have my favorite movie on display: 500 Days of Summer
. This film speaks to me in so many ways, and I love everything about it -- the story, the soundtrack, the visuals, the acting. Zach acquired the script through a connection in the industry, and I cherish it. I keep the DVD and script together always.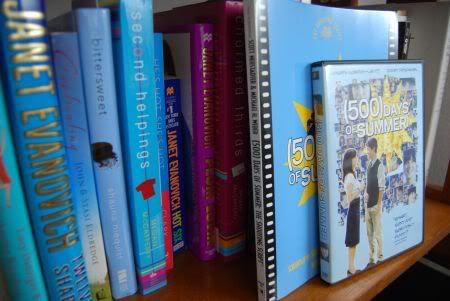 Below that is where I keep my photo albums and scrapbooks. With them is a framed photo of Zach and I taken in college. The frame was from a family friend of his and the bookshelf was ordered from Target.com for about $25.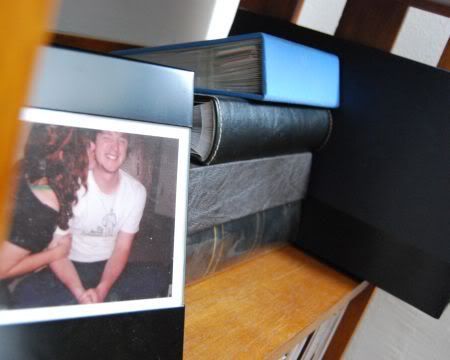 I keep old magazines on the bottom shelf; I've always had trouble throwing them away. I love cutting out photos and creating collages or looking at former trends. Each issue speaks to me and reminds me of a different time in my life.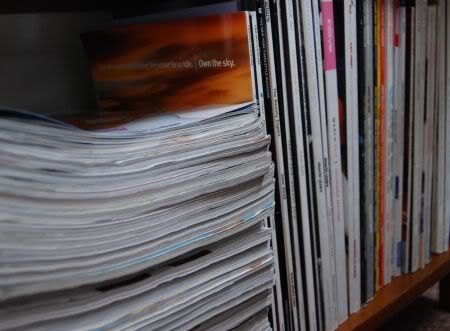 Above the bookshelf I've hung a few framed items: a signed Jack's Mannequin poster, a drawing from Flapper Doodle, and a photo by Sarah Tucker won in a giveaway. I got to choose the print, and thought this one suited my CA home.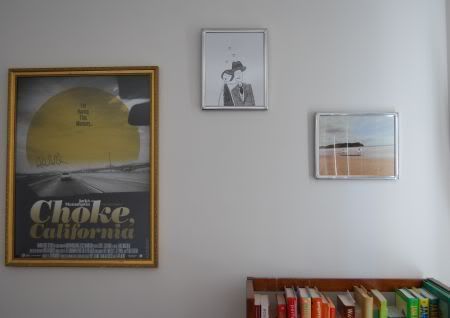 The gold frame was $3 at Goodwill and the silver ones were 3 for $5 at Walgreens. I also hung up a gumball machine mirror -- isn't it cute? I'm not sure where it's from, but I've had it since I was a little girl; perhaps my mother got it at a craft show.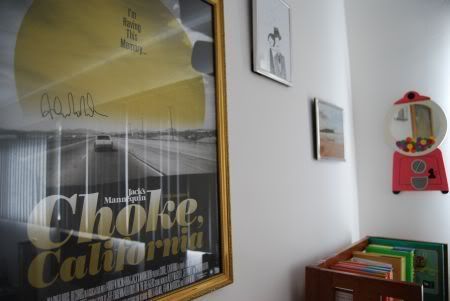 Until recently, my college degree was stuffed into a box yet to be unpacked. I've never put it on display before, but decided I should. I earned that piece of paper!




I use CDs to back up my photos. I know I should get an external hard drive, but as you should know by now, I'm technologically challenged. My 2005 Acer laptop only holds 34.2GB which is, to put it in perspective, 93% less than a MacBook Pro. The screen doesn't work so I have it hooked up to a Dell monitor, provided by Zach.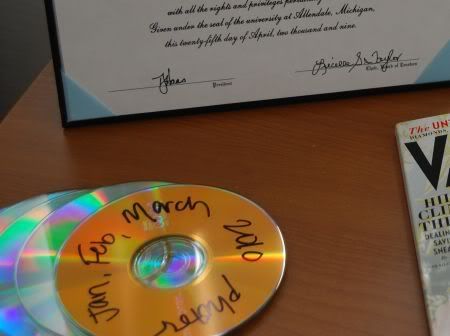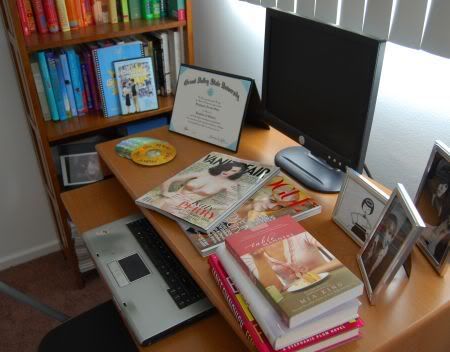 My desk is always piled with new books and magazines I haven't had the chance to dive into yet. It's never this nicely laid out. Fearless Fourteen
is the book Zach got me for our anniversary; I'm in the process of reading & collecting the entire series.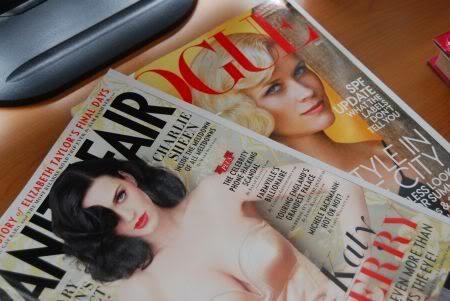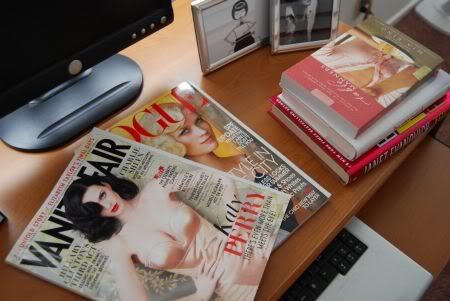 On the desk are more framed prints: a senior photo of my sister from 2008, another Flapper Doodle drawing, and a photo of Zach that I took for a class. The desk was purchased through Craigslist for $5 over a year ago and has held up nicely.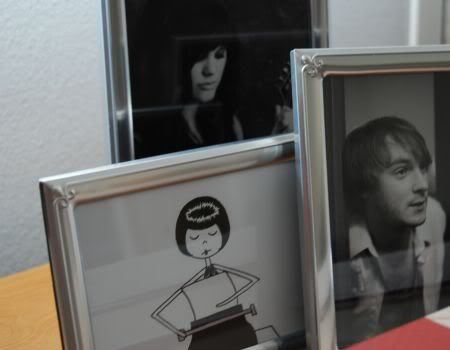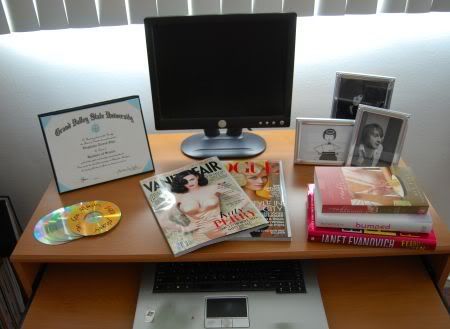 I love my little corner and spend most of my time here.