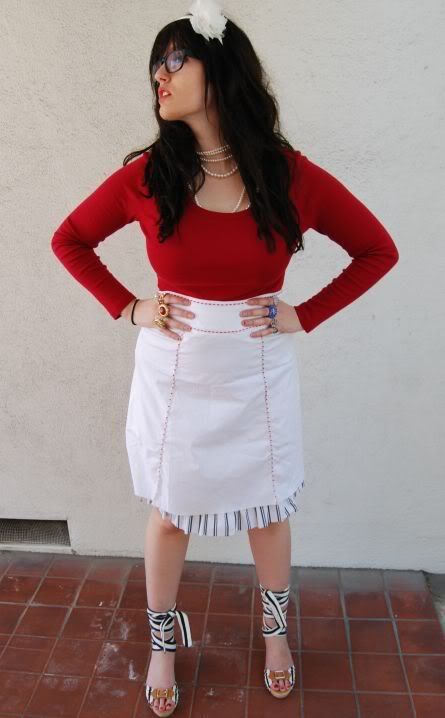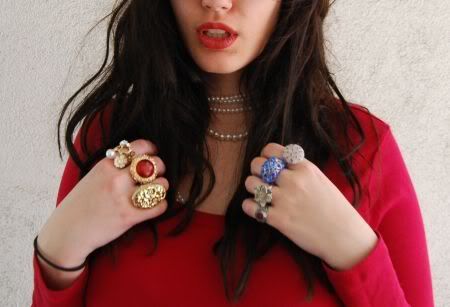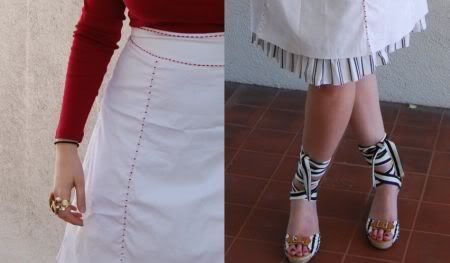 Outfit details:
Pearls - Forever 21
Tee - Target
Skirt - Swapped from Liesel
Shoes - Ann Taylor
Lipstick - Clinique layered over Avon
Rings - Forever 21, Macy's, Kohl's, Ann Taylor

Due to maintenance, I was unable to access Blogger for the past 12 hours. If you follow me on Twitter, you were forced to read my complaints. (Apologies.) The comments on my cupcake post were lost and so was what I wrote here. Coincidentally, it was something along the lines of, "I don't know what to say."

Perfect.