I love hosting blog events... and participating in them! They're a fun way to meet other bloggers. Each time I host an event, a brand-new blog I've never heard of crops up, along with some regular participants and good friends. (Past events were Blogger Buns, Birthday Dress and Valentines!) It's like hosting a party, which happens to be one of my favorite hobbies. And that brings us to this month's theme: Blogger Sleepover!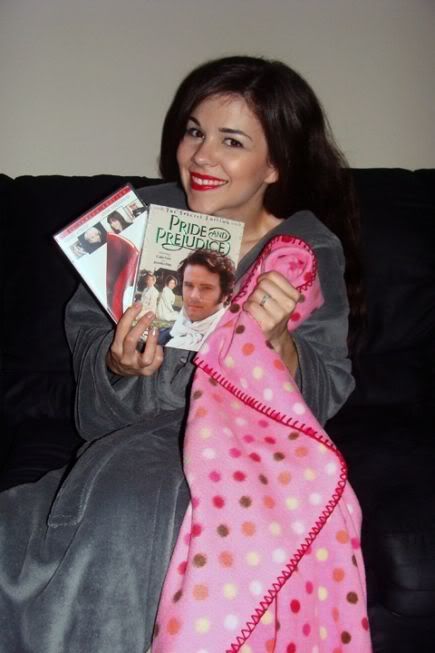 I asked bloggers to e-mail me with anything visual that spoke "sleepover" to them. Some, like Jenmarie, sent over a cute photo of herself! She says: "A slumber party means movies, snacks (lots of them), coziness, manicures, make-overs, games and everything else that you like doing with your friends. It's been many years since I've had one but I distinctly remember the many times one of my best friends and I would spend the night at each other's house and giggle until we had nothing left."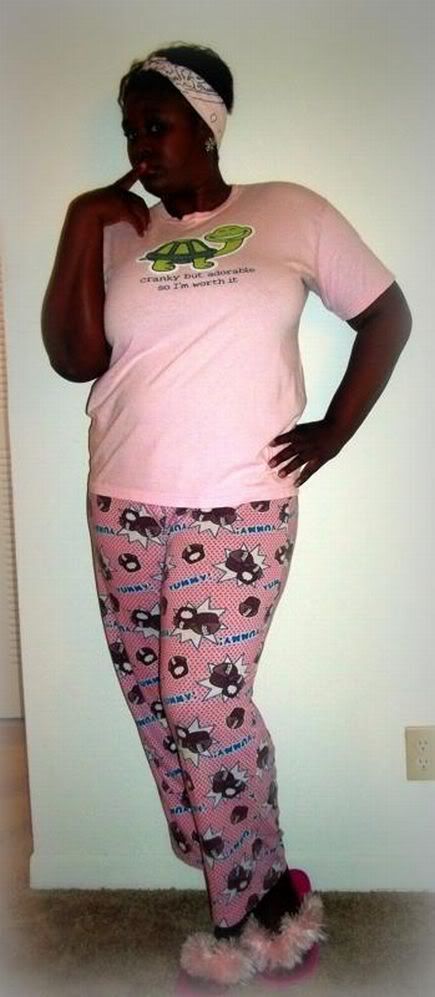 Margaret sent a photo, too. She was excited about showing off her cupcake PJ pants... I think you all know how I feel about sugary goodness!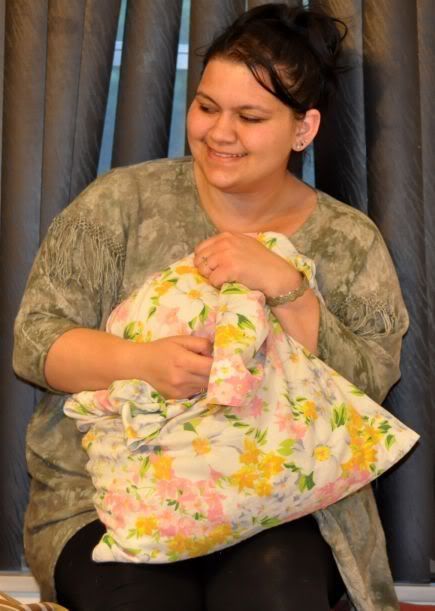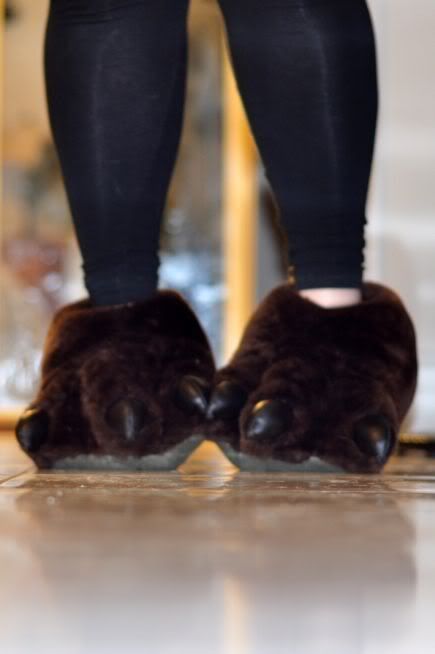 And here's Kirstin displaying her cozy pillow and fuzzy slippers! Looks like she's having fun already... pillow fight, anyone?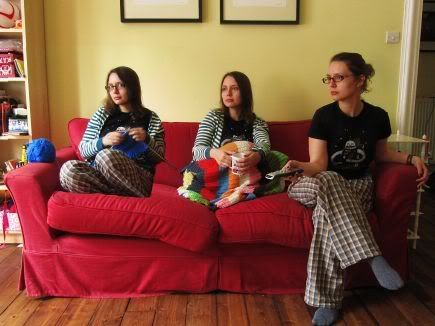 This is Franca... did you know she was a triplet!? Or maybe she's just really good with Photoshop. Either way, I'm impressed! She says that this is "a very low key sleepover - PJs, DVDs, knitting and tea!"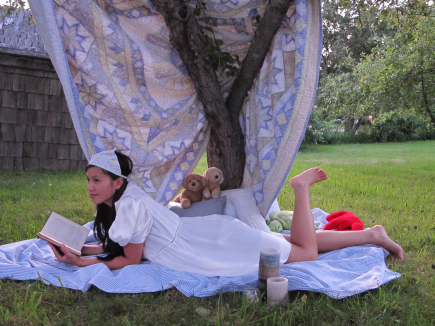 I was so excited to see Christine's fun photoshoot! How cute is this? I love all the little details... I can tell she had a good time with this project. Wouldn't you want to have a sleepover under the stars with her!?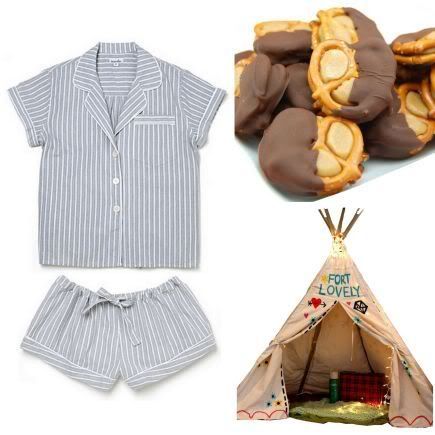 Other bloggers, like Katie, created little inspiration boards! She says: "A sleepover's not a sleepover without comfy pj's, homemade chocolate covered peanut butter pretzels, and a living room fort!"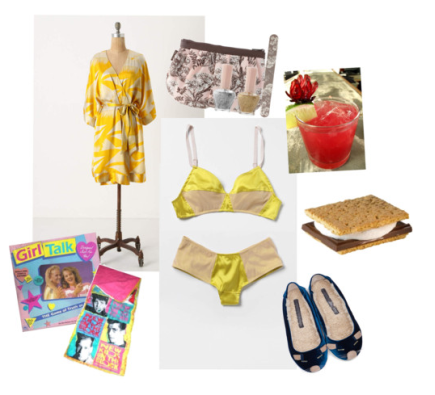 Marissa put together a little collage, too. She says: "For the most part, I kept it grown up - pretty sleepwear, yummy cocktails. But I couldn't resist including a few throwbacks to the slumber parties I remember." Fun!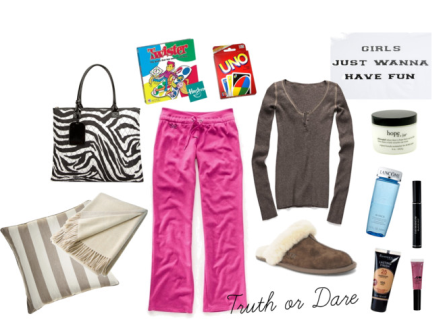 Heidi included some of my favorite games in her set... and some makeover supplies! Who's up first?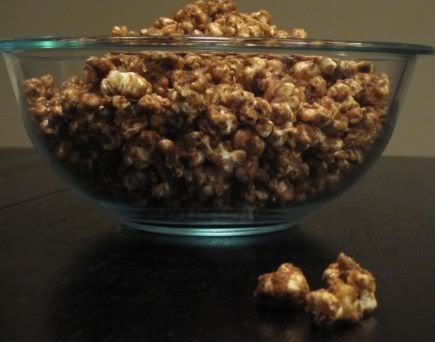 Alexis is last on the guest list but certainly not least! She shared a yummy recipe with us. Yay! Snacks are essential to any sleepover. Now, let's all settle in and enjoy my contribution... wine, chocolate & a JGL marathon.♥