This blogger doesn't post photos of herself, but after reading a handful of her posts (or this interview) you'll know her like a good friend. B is indeed beautiful, passionate, loving and gracious... I don't need to see her face to know these things! Read more about this favorite of mine and I guarantee you'll adore her genuine personality.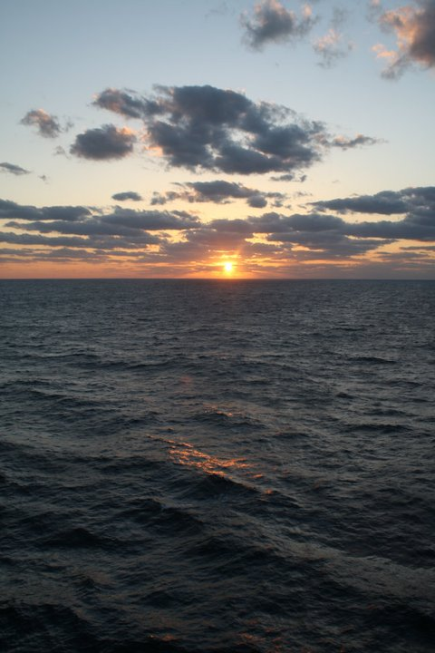 On family + culture...
Part of the reason I decided to stay anonymous on
Beautifully Invisible
is because my real name – courtesy of my Serbian background – makes me very easy to find online. I am a first generation American in the truest sense of the term. My dad left the former Yugoslavia and moved to the United States back in 1969, eventually settling in Cleveland. He met my mother during a visit to the homeland in 1974 and, after a whirlwind courtship, they married and she joined him in Cleveland in early 1975. I often wonder what possessed them to leave such a beautiful country to come to Cleveland, but they were looking for those famed opportunities this country is famous for.
I've been a Clevelander my whole life and
love the city
, but not nearly as much as I love being Serbian. I love hearing about my parent's childhoods and the places they call home. They both grew up in very rural areas and my mother's family was the wealthier of the two. Not many people I know have parents that used to tend sheep as children, remember the days they first got electricity and modern plumbing, and helped their parents with the vineyards. It's crazy and I love it. I was the first person from my family to ever go to and graduate college and the first to ever land a corporate type job. I also woke up one day as a child to find a goat in my room. Yeah. Crazy. But that is what really makes me ME - my background. The culture and
all of its traditions
are a huge part of my life and always will be!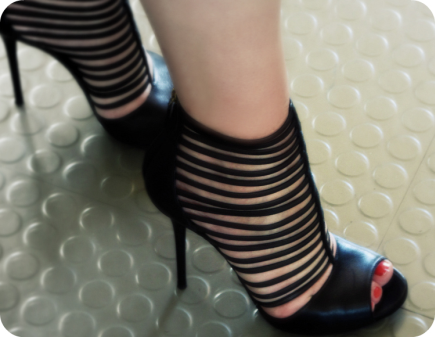 On her love for blogging...
[It] started off as a form of therapy for me. I published my first post on June 17th, 2010 and it had nothing to do with fashion. I had just gone through the most devastating break-up of my life and I needed to distract myself. I needed to focus my emotions and channel them into something that would be therapeutic and challenging for me. I started off moping about my failed relationship, but soon began to focus my writing on something I was passionate about – fashion.
Blogging re-awakened something in me. It reminded me that I love to write in this capacity. That I love to be creative and opinionated. It reminded me that I could write and that I was damn good at it too. That is why I kept writing: it makes me happy in the purest sense of the word. Somewhere along the way, the things that I said began to resonate with people. All of a sudden I had a follower. Two. Three. I couldn't believe it, and I was humbled by it.
Today
, I ultimately still blog for myself. But my readers are what keep me coming back to it each day. They are the spark that brought my blog to life and I love them for it.
I touched on this above, but there are two main reasons that I fell in love with blogging: 1) It re-awakened my passion for writing and 2) it introduced me to an amazing community of people that I otherwise would never have become a part of. Those really go hand in hand for me when it comes to what I love about it. I live for the research and creativity that is inherent in coming up with a new editorial blog post. I look forward to the constant challenges it brings. I wouldn't enjoy it nearly as much if it wasn't for the amazing people I have met along the way. I won't name names here except to say that you are but one of many, Stephanie, that I am honored and privileged to "know". I think it's safe to say that, for me, these things are my favorite part of blogging as well as my biggest accomplishments as a blogger!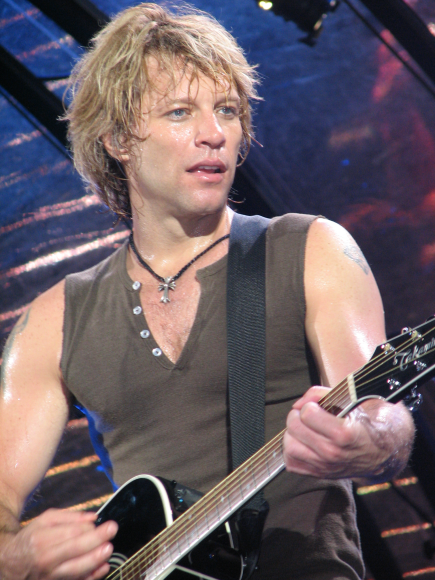 On hobbies + passions...
Oh lord, I have so many passions… Tom Ford. Gerard Butler. Alexander Skarsgård. Ryan Reynolds. Jon Bon Jovi. But that probably isn't what you are talking about, right? Let's see. I am an amateur photographer. I don't post a lot of my own photography on
Beautifully Invisible
, but I actually thought about becoming a professional concert photographer at one point. I even had a show in the works but backed out after the horrible breakup I mentioned above. Along that same vein, I am a bit of a nature junkie. I love to be outdoors as much as possible and I love to document it with my camera too. Other than photography and concerts, I'd say my other huge passion is film. I am a film buff to no end. I've seen more movies than I could ever count and even minored in film when I was in college.
On her "real" job...
I am a fundraiser for a living. It was something I started to do when I was in college and it stuck. I work for one of the cultural institutions in Cleveland and help raise operating funds for them. There was a time when I considered a move to NYC that would have put me at the Met, but ultimately I decided to stay in Cleveland. My family and friends are here, and I am extremely close to my younger brother who is autistic. I couldn't imagine leaving him.
On her dream career...
If someone had asked me this question 1.5 years ago I would have said to be a professional concert photographer. That would still be pretty cool I think. However, now my dream has shifted. I would love to be a professional writer one day. I love writing editorial pieces, and I would love to leverage that and turn it into a career, working for a magazine or even as a professional blogger. I can't imagine anything more exciting than that.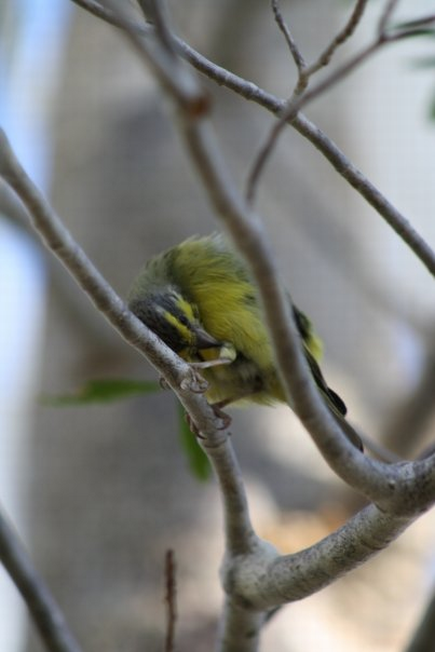 On cameras + photos...
I actually have three cameras I use, even though I hardly ever post photos of myself. I am a complete Canon devotee and have a Canon EOS Rebel and Canon G11. Both of those are phenomenal. In addition, I am an instagr.am fanatic and love my iPhone camera for that! The filters on that app can seriously improve any photo and make it look 10 times better. It's a great way to give readers a sense of who you are outside of the blog.
On food + fashion...
I love food. HAH. Seriously – I love to eat and will try just about anything once. I like to say that Serbian food is a bit like Greek, Turkish and Italian cuisine all mashed together. It has elements of each, and I adore it. My favorite foods though are cheese and strawberries. Any kind of cheese – you name it, I'll eat it. Same goes with strawberries. Add a glass of wine and I'm good to go!
Right now I am loving the throwback to 1970s glamour, the color-blocking trend, and the sheer elements that are being worked into designs. I can't choose between those three. All are perfect in their own right.
On personal style...
I describe my style as classic with an edge. I like clean lines and sophisticated looks, but I like the added surprise here and there, generally in the form of accessories. Everyone who reads my blog knows that I have a thing for accessories - especially rings! I love me some rings.
I have a difficult time finding a lot of the looks I love in my size (I am that horrible 12/14 size, which is too big for most designers, but too small for the plus-size masters of design), so I tend to wear a lot of the same brands that I know work for me. When it comes to work attire, Ann Taylor is my go-to brand. For the casual and fun-side of things, Michael Kors knows where it is at. I mix other brands in there, of course, but I keep going back to those two for staples. Accessories and shoes are where I really branch out and have fun!
When it comes to what defines my style, I delved into that topic a few months ago
on my blog
and really tried to explain why I adore Tom Ford as much as I do. Sure, he is a genius. Absolutely, he is handsome. Most definitely, he knows how to make a woman look her absolute best. For me, however, it went beyond that. His designs helped me not only accept my womanhood, but embrace it. His work at Gucci was the catalyst that helped me figure out who I was when it came to my fashion sense, and for that I will forever be thankful.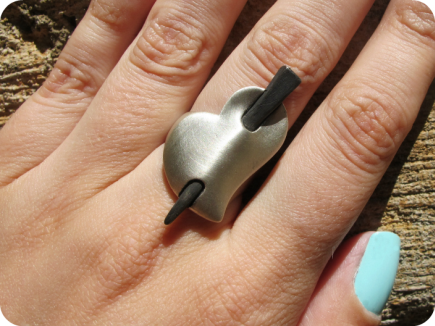 Advice + last words...
The best advice I can give is to be yourself, have fun, and value the relationships you build. Find your own voice, don't try to copy other bloggers that you see out there just because you think they are successful. Make your blog your own and put your own, personal spin on the subjects you tackle.
Understand that the people you build a rapport with are priceless. They are there to support you, encourage you, inspire you, motivate you and befriend you. Don't take them for granted and you might find yourself happily surprised by the relationships you can build. There are some amazing folks out there that anyone would be lucky to call friend, and Stephanie here is one of them.
Finally – have fun. Don't forget why you started blogging in the first place and enjoy yourself. If it becomes a task, take a break and step away. You'll come back re-invigorated and better than ever!