Yesterday I got to meet up with Alexis of North on Harper! This was my third time chatting with her in person and not only is she super pretty, she's also super sweet. We went to eat at Veggie Grill, which was oh-so-delicious... I got a spicy "chicken" sandwich! We sipped (and spilled!) refreshing lemonade as we talked about our blogs and boys. Fun fun!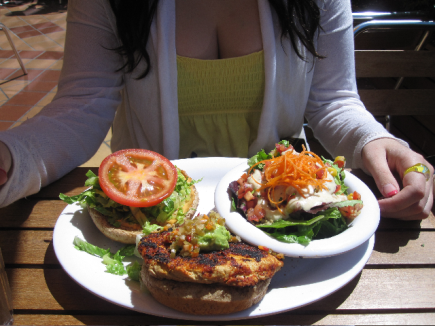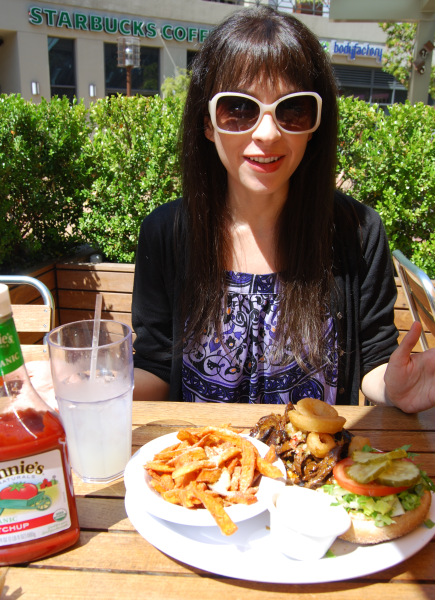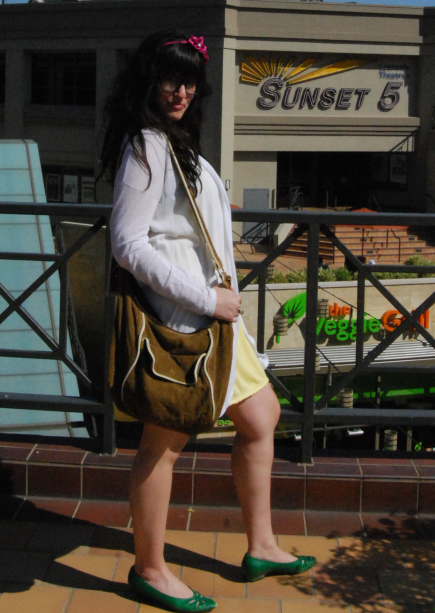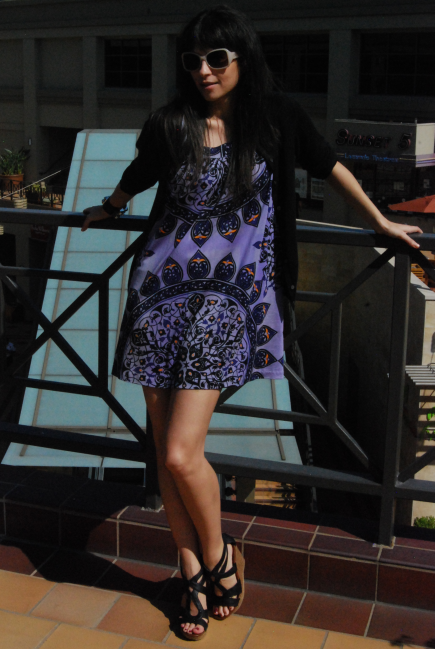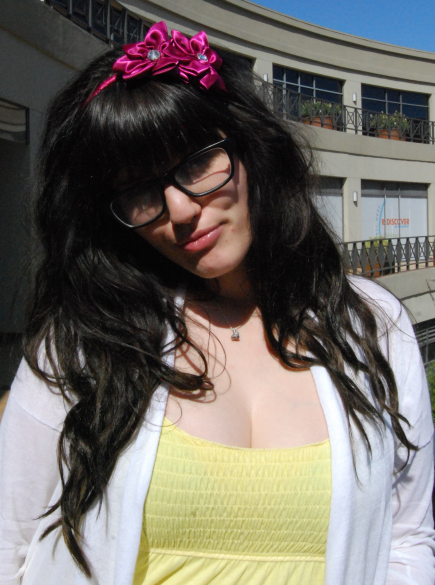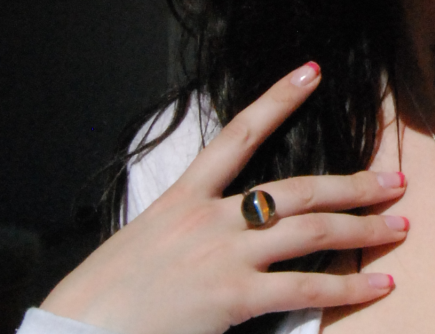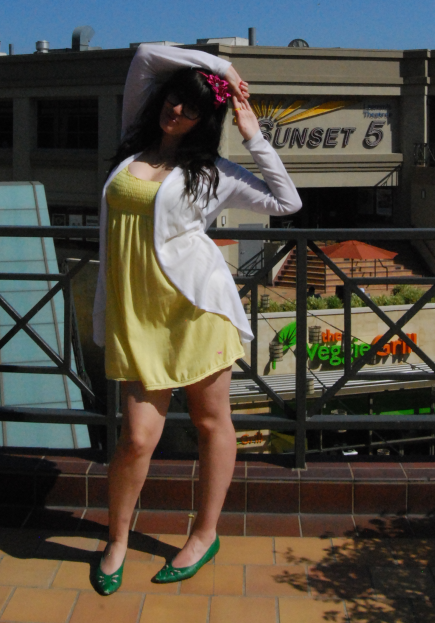 I know I just wore this chicken necklace, but I have a feeling it'll keep popping up. This is the first of -- I hope -- many Wendy Brandes purchases! It means a lot to me, as one year ago this month, I made the decision to go vegetarian. Plus, the charm is so pretty & exquisite.

Outfit details: Dress - VS PINK. Cardigan - AT. Necklace - WB. Headband - F21. Shoes - Goodwill. Bag - Swapped from Liesel. Marble ring - Transient Treasures, from The Citizen Rosebud. // First photo from Alexis.