My new obsession is HOME TOURS. I can't stop looking them up! It all started with
this one
at
Smile & Wave
. I love that Rachel mixes modern decor with vintage pieces -- so inspiring.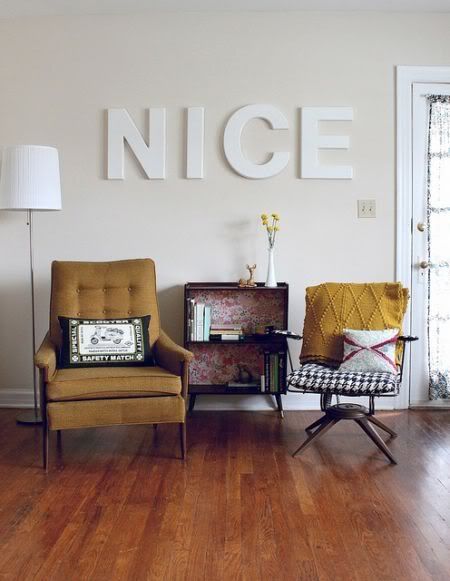 I then clicked over to
this house
at the blog
enJOY it
. Elise Joy has made her place so cozy and inviting! I feel like I could just plop down on her couch and feel right at home. Now I keep
Google
-ing
blog home tour
... and I'm excited to show you the rest of
mine
.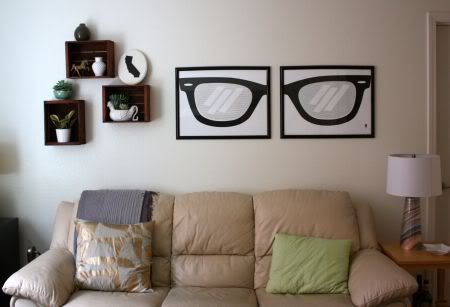 The truth is, I've always been so nosy when it comes to others' homesteads. Ever since I was little, I felt the need to poke around and see what was in store! I'm sure it annoys some friends, but others are happy to see me enjoying their collections and quirks.
Celeste
, for example, let me snap photos of her apartment last night while enjoying cupcakes from
Sweet Harts
(owned by Melissa Joan Hart!)...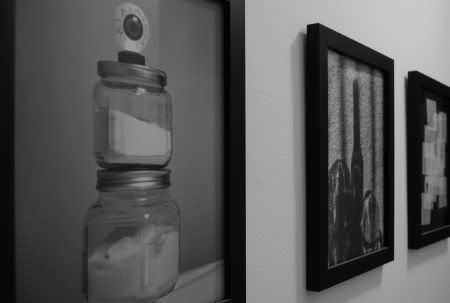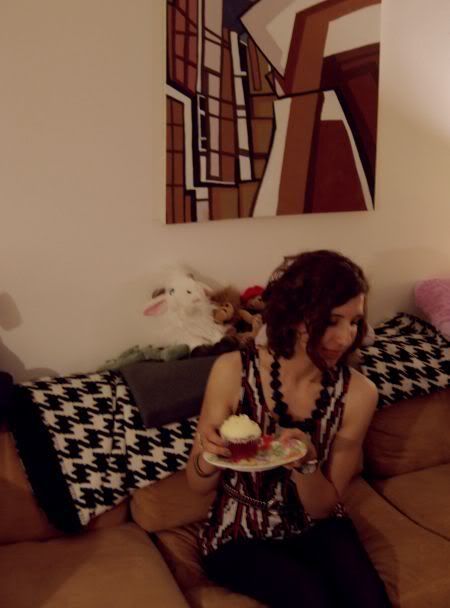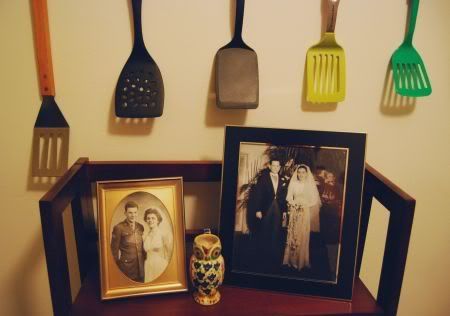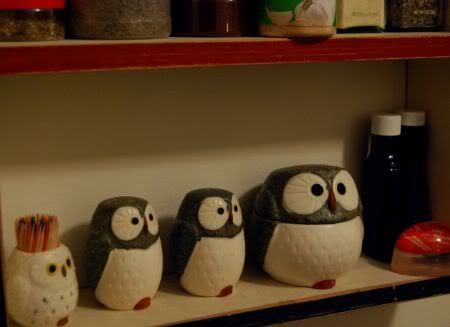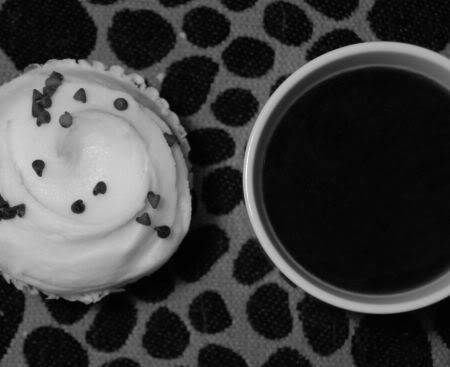 I would love to see
your
adorable home. What does it look like? Feel free to
tweet me
a photo!