Earlier this week,
Zach
and I were lucky enough to have a night off to go out to dinner. Our little dates don't happen nearly as often as I wish they could, but with our busy lives and lack of funds, we can only do so much. One day we'll be rich and famous, but in the meantime we try to find free (or at least affordable) things to do!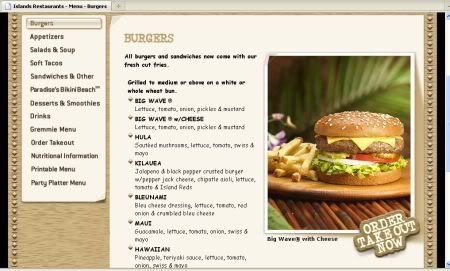 After finding out that
Islands
has a veggie burger, we were sold. I remember going there before I became a vegetarian; the fun atmosphere and sweet drinks stood out. This time, it was the burger itself...
Who knew veggie could be even better than the real thing?
The crispy fries and chocolatey pie didn't hurt!