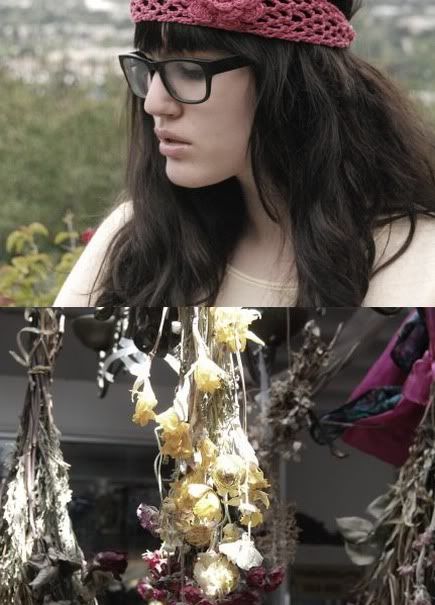 My friend
Dina
came over the other night for some wine and good conversation. I don't see her often -- though she lives downstairs in the same building! -- but we have fun periodically leaving gifts on each others' doorsteps. I see her as an older sister and we talk about most everything! She is also one of the few "real-life" friends that regularly reads my blog.
I'd had a lot on my mind for days and she could tell. I confessed my worries about the future, about
money
and
success
. She said that from my blog, you'd never know that I was anxious and stressed... The truth is, I pick and choose what to share on my blog. I wouldn't want to read about negative things, so I don't want to write about them either! I like to go back and read my own blog... I see it as a scrapbook. We want to fill scrapbooks with happy memories, not sad ones.
I'm trying to find the words to say this so that it makes sense...
I really am happy.
What I write and post on this blog isn't fake. It's not a pretend me. I'm only choosing to display the best and happiest parts of me and my life. And the truth is, though I'm
happy
, I'm not
satisfied
. I think it takes a lot of strength to separate these two feelings, but it's very possible and it's something I wholeheartedly believe everyone should do! I am a go-getter and a hard worker, and I'll probably never be satisfied because I always want more. But I am so happy with the way things are. I'm grateful for what I have and the life I've made for myself. I'm going to continue striving for something bigger and better -- it's how I'm wired and I actually think it's healthy.
If I were to be completely satisfied, I would stop trying to improve and I wouldn't grow and change for the better!
So, the next time you read this, I hope you don't think 'her life is so perfect.' I hope that changes to 'this girl is happy, and I have plenty of reasons to be happy, too!' Tell me in the comments...
what do you have to be happy about today?