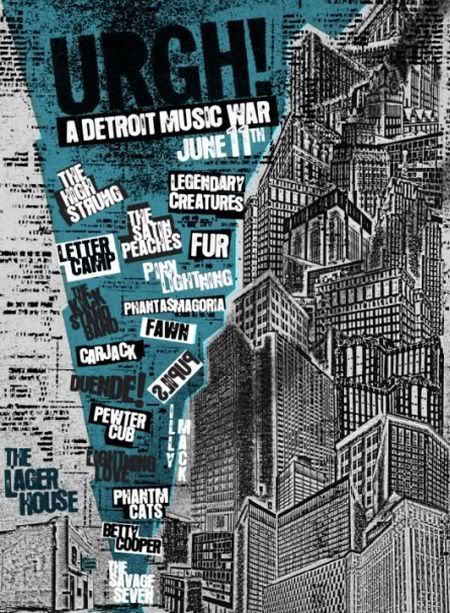 You may remember reading about my 21-year-old sister
Liz
in this post, where I detailed one of her shows. Besides being the
Phantom Cats
frontwoman, she plays the piano and various other instruments for her solo project
Blackbird Smile
. While I was always the writer growing up, she was the musician!
Her band was invited to be one of eighteen taking part in
URGH! A Detroit Music War
. This concert will be filmed and created into a DVD that will delve into the Detroit scene! The event will attract music lovers, tourists and locals while positively affecting the city's economy. This cause is close to my heart, not only because my sis is involved but because I grew up in
Michigan
.
The event has
a Kickstarter page
where you can donate $1 or more. $5,000 is needed within the week and so far about half has been raised. Please consider supporting my sister and my city!