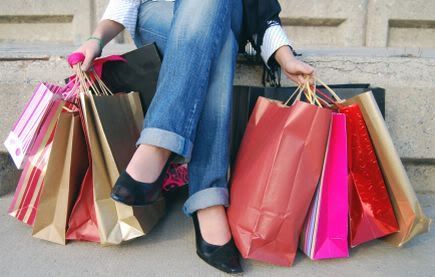 Thought I forgot about this series? You were wrong.
Thought you were done after
researching
and
implementing
? So wrong!
Shopping is a
process
and, in a perfect world, it'd always be a smooth and successful one. However, we're on planet Earth, and we're dealing with humans. Humans make mistakes. Maybe the sales associate was rude, unfriendly or just plain mean. Maybe she was
so
great to you that you want to return the favor! Maybe the dress you brought home doesn't fit so well after eating dinner. Or
maybe
you have a chauvinist husband who promises to divorce you if you don't take back the snakeskin heels... But that's a different issue altogether, so we'll move on.
The point is
, there are things you can do after-the-fact to make your next shopping experience -- and your life -- more pleasant. There are only two categories that your potential problems or successes can fall under: PRODUCT and SERVICE.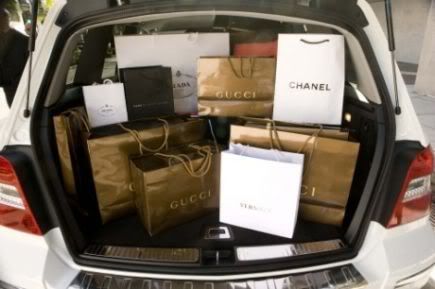 THE PRODUCT
If you have a problem...
You should be able to return the item unless it was marked as a Final Sale (and I always ask before handing my money over, just in case). All companies have different return policies and there is probably a time limit as to how long you can wait to return an item (21 days for
Forever 21
, 60 days for
Ann Taylor
, 90 days for
Victoria's Secret
). After that number of days, you may not be able to return it at all (
Forever 21
) or you might just get a merchandise credit (
Ann Taylor
). It's
always
best to do your research -- check the back of your receipt, look up the policy on-line, and call the company's general customer service hotline. Return policies can change at any time (
ours
did recently).
If it's been longer than the allotted time and you feel that there's nothing you can do, there are still some options! Call the company's customer service hotline and give them your feedback. I'd even suggest posting to the company's
Facebook
and
Twitter
sites. Believe it or not, many companies do check these sites and listen to their customers' concerns in order to make future changes. I've seen it happen at my
workplace
!
Do not, however, trash sites
like
these
with poor reviews. Most companies don't take these reviews seriously because most of them come from a client who simply didn't get her way and wants to rant about it (
example
). If you just want to let out some steam, by all means, head on over there!
If you have success...
Don't immediately throw away your tag, as you'll find some important numbers on it. If you loved something that comes in different colors (like a top) or washes (like a jean) you'll want to write down the
style number
(usually begins with an 's' and about six digits long) or the
SKU
(usually above the bar code and about ten digits long). These numbers are useful because they'll help you stock up on the items you loved! Pop the number into the search engine on the company's website or bring it to an associate the next time you're in the store.
You can also leave feedback on the product using the previously mentioned options (
Facebook
,
Twitter
, calling customer service). It'll only take a minute or two and hopefully they'll continue to bring back the items you enjoyed season after season.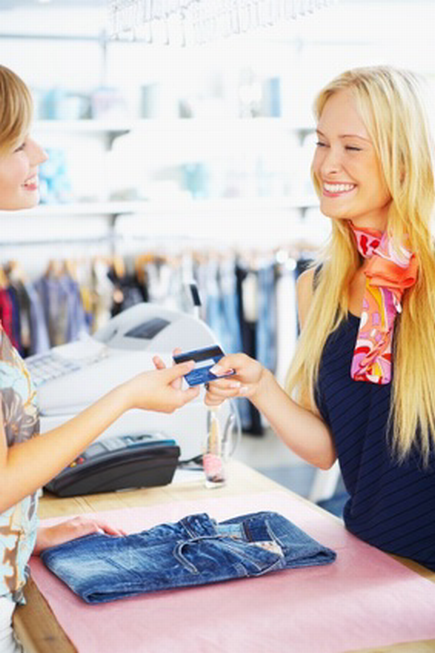 THE SERVICE
If you have a problem...
Please be very very careful when deciding whether a sales associate was being a bitch or just doing her job. Remember that people who work in retail are, well -- people! Perhaps she has a family that she is working to support, or maybe she's a broke college student who really needs the money, or maybe she's trying to work her way up to CEO. Whatever the reason is, her job is important to her, and she probably doesn't want to risk losing it. Please don't expect her to make exceptions for you; that's just not fair.
If you feel that you've been truly wronged, ask to speak with a manager about it. Hopefully, she'll be able to take action -- and if not, call customer service. There are phone operators specifically hired to handle situations like whatever you are experiencing. Before calling, ask for names of the associate and manager, but don't push for last names or other personal information; this is unhelpful and could possibly be illegal. Also, for your own sake, don't make a scene -- the store has every right to kick you out or refuse your service in the future! The more calm and tactful you are, the more you will be treated with respect.
If you have success...
Once at the register, be sure to tell the associate ringing who helped you. Whether or not she receives commission from the sale, it is always helpful to the staff to receive feedback. Feel free to write a quick note to the manager about how great you were treated. You could also ask to be added to the associate's client book so that the two of you can keep in touch. She'll contact you about secret sales, special events and other goodies!
If you have a free minute or two, you could also use
Facebook
,
Twitter
and the customer service line to leave feedback about the associate. Be sure to give her first name and store location so that others can visit and be treated just as kindly. Happy shopping!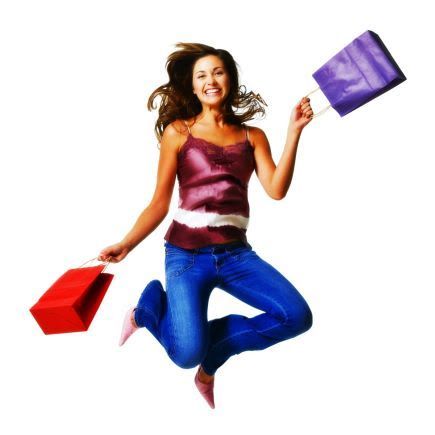 FOR MORE SHOPPING & SELLING TIPS & TRICKS, READ THESE
Selling Stuff
by Une Vie Géniale
Charity Shopping
by Mrs. Bossa Does the Do
Goodwill Shopping
by Made-to-Travel
Retail Therapy
by Beautifully Invisible


{photo sources: one, two, three, four}