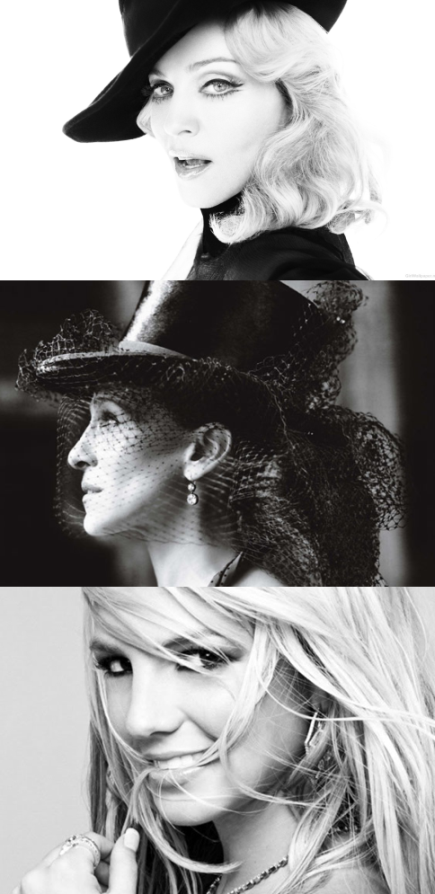 A fellow blogger recently tweeted, "I really ought to stop comparing myself to others." I'm sure all of us -- as bloggers, as women, as
humans
-- have this issue. And how can we
not
in a world like this? I'm sure we can all recall when
Sarah Jessica Parker
was named
the unsexiest woman in the world
by
Maxim
, alongside
Madonna
and
Britney Spears
, previously idolized as sex
icons
. If these successful, fit-bodied females are among the least sexy alive, how are we supposed to feel about ourselves? And if comparing one woman to another is the norm, how can we not look in the mirror and compare ourselves as well? We're being taught this behavior from society -- and it's disgusting.
If you're anything like me, you don't just compare prettiness; another factor is
money
. It's what the world runs on, right? People are
obsessed
with it. It causes fights, foes, wars... I'd like to think I'm a pretty low-maintenance person, and I don't need much to survive, but when I hear of someone my age making five times what I do --
boom!
-- instant feeling of worthlessness. Why can't
I
have that? What's wrong with
me
? Oh, and if I wanna feel
really
bad about myself, I can dwell on
Mark Zuckerberg
(27 years old, worth 13.5 billion) or
Miley Cyrus
(18 years old, worth 120 million).
But my life isn't about money. If that were the case, I'd lose fifty pounds, move to Vegas and
become a stripper
. Or, at the very least, I would've stayed at
the full-time job I left
five months ago. We all know that life is truly about one thing...
love
. Isn't it beautiful? Isn't it grand? Isn't it wonderful that
the average age for marriage
is 26 but you're still single? Isn't it lovely that your friends all have perfect relationships... and you don't? Yeah.
Fantastic.
The truth is this:
No matter who we are, what we do or where we go, we're going to feel like we're not up to par with somebody. But the only person putting pressure on us to be as pretty or rich or in love as so-and-so... is
us!
It's hard to live every single day focusing on the positive... It's easier to just give up and say, "I suck." Let yourself have that moment (it's normal) and then move on. If you're reading this, you have access to the internet... and
that
, my friend, is something to be grateful for. ♥
"If I compare myself to make me feel better, I lose. If I compare myself to someone better than me and feel less important, I lose. If there is one lesson to be learned, it's that there is no way of comparing yourself and winning. You will always lose, even if you win the comparison, because you let someone else tell you who to be. Life's not a competition until you make it one." -
You, Me, and Everyone We Know
by
Kendi
"I do believe there
is
such a thing as healthy competition. You know it's unhealthy when you're left feeling resentful, bitter, envious or like a failure." -
How to Sabotage Your Blog (and Your Life)
by
Amy
"As much as people will tell you that blogging is not a competition, it's natural to be competitive. It's normal to have goals and to be fixated on your 'next step' but it's not a race and there is no finish line." -
Blog Love
by
Elsie
"Just as there is only one you, there is just one me...and because we are all so different, each of us our own person, our own voice and perspective, there is no need to compete when you are being your 100% true, authentic self." -
"Blog-petition" (and 3 ways to avoid it)
by
Danielle


{photo sources: one, two, three}