When Stephanie asked me if I would be interested in writing a guest post for her this week I jumped on the chance. Not only do I adore Stephanie and her blog, I also love the fact that this gave me the opportunity to write about something that I typically don't cover on
my own site
- FOOD! I mean, who doesn't love food? I sure do!
If you follow the Food Network at all there is a very good chance you've not only heard of Michael Symon, but seen him on the air as well. To say he is something of a celebrity in my home town of Cleveland would be an understatement. He is probably one of the best known figures in the city rivaling even the members of our sports teams. You can read more about him
here
.
We Clevelanders are lucky in that we have access to a number of his restaurants here. Symon's
Lola
is
the
place to go in Cleveland if you are looking for a fancy night on the town and
Lolita
is a close second. Sometimes, however, all you really want is a good old-fashioned American
burger
.
That is where
B Spot
comes in!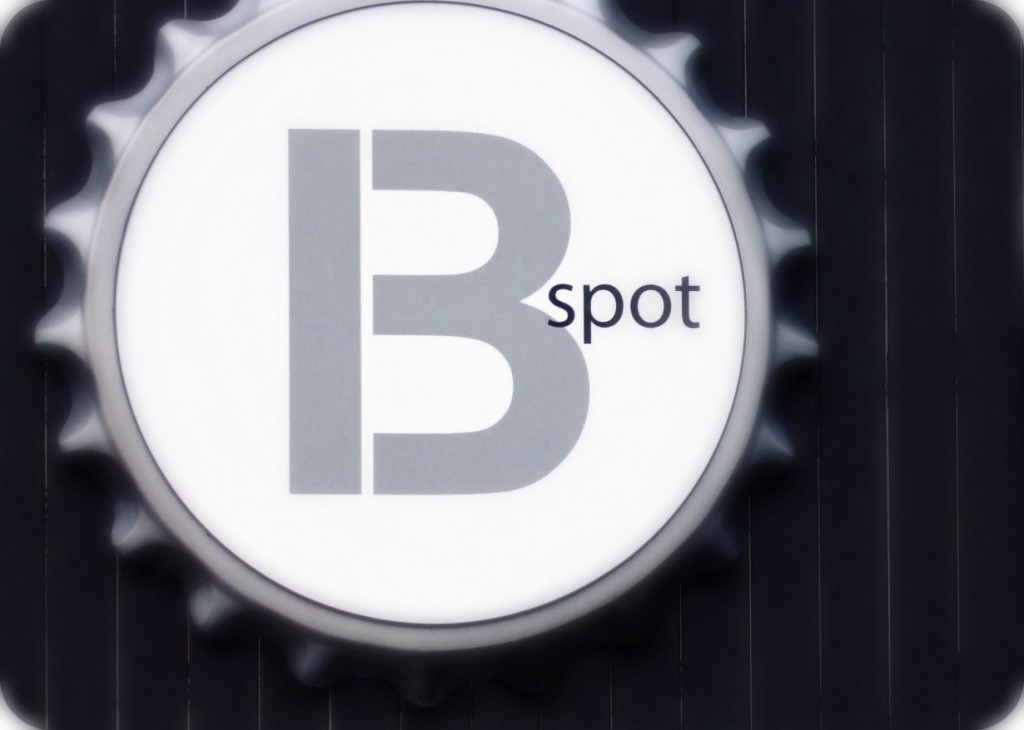 B Spot - The Burger Place to "B"
A few months ago, Symon finally opened a B Spot location on my side of town and it's quickly become a favorite spot of ours. Despite the 4th of July barbecues all over the place, my best friend and I decided to treat ourselves to some B Spot burgers this weekend!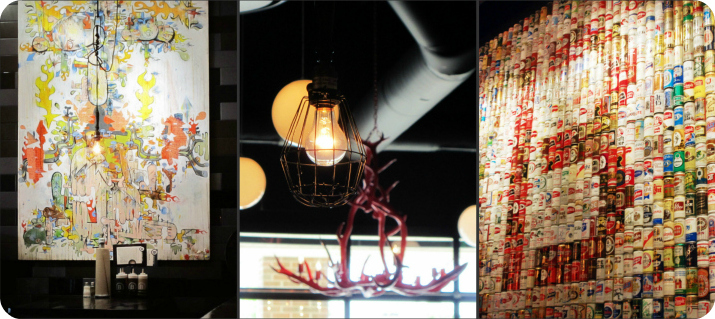 The first thing you notice when you walk into B Spot is the Beer Wall. Can you spot the "B"? I am a huge fan of the ambiance and modern decor. It's artistic and hip but not overly trendy.

The saying above is printed on the menus and up on the wall. I want a copy of it for my office at work.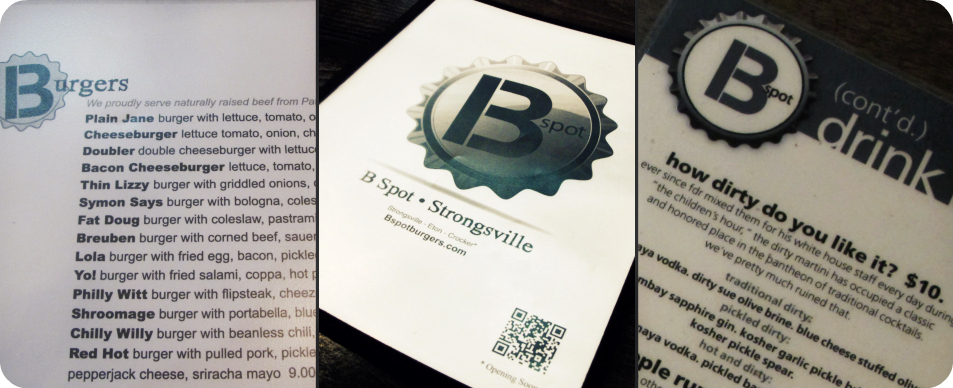 The menu is pretty simple... a handful of appetizers, salads, a few sandwiches, brats and burgers! I picked the classic bacon cheeseburger with a side of rosemary and sea salt fries.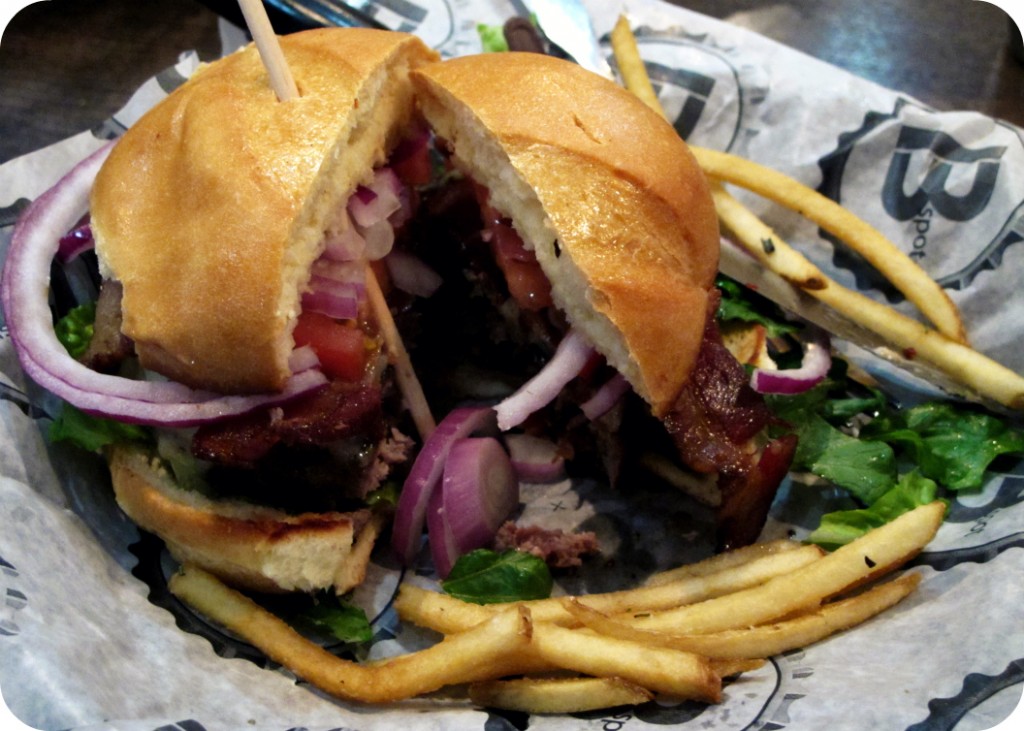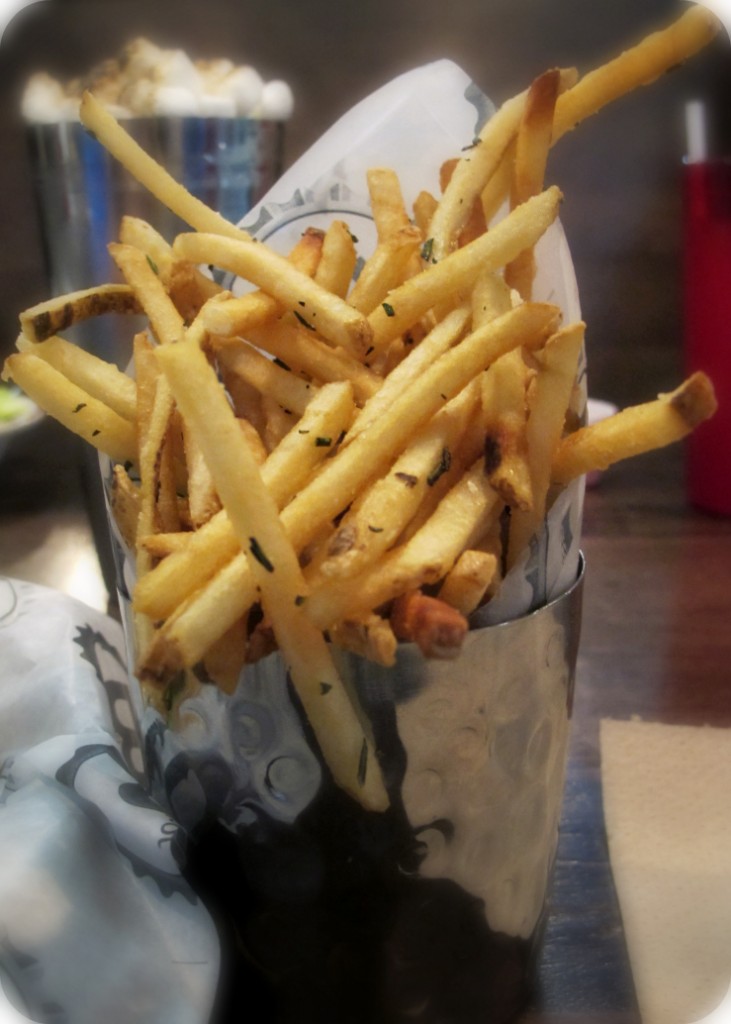 My best friend picked the vegetarian (portabella) burger with a side salad.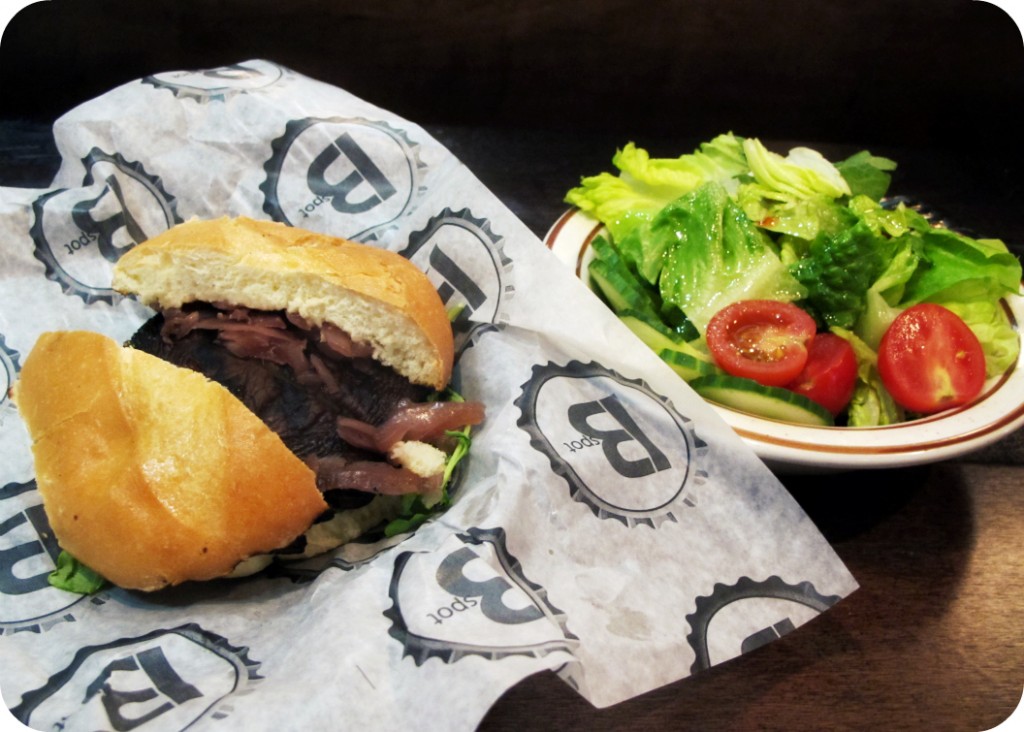 I speak for both of us when I say that our food was, as always, amazing. My burger was cooked to perfection. Juicy, flavorful, and just the right size. The fries? Quite possibly the best in the city. My friend said that her portabella burger was the best she'd ever had. Now THAT says a lot!
My favorite part, however, was the milkshake (officially know as the bad ass shake)! We each ordered the same flavor: Chocolate Banana Marshmallow. You know how they say a picture is worth a thousand words?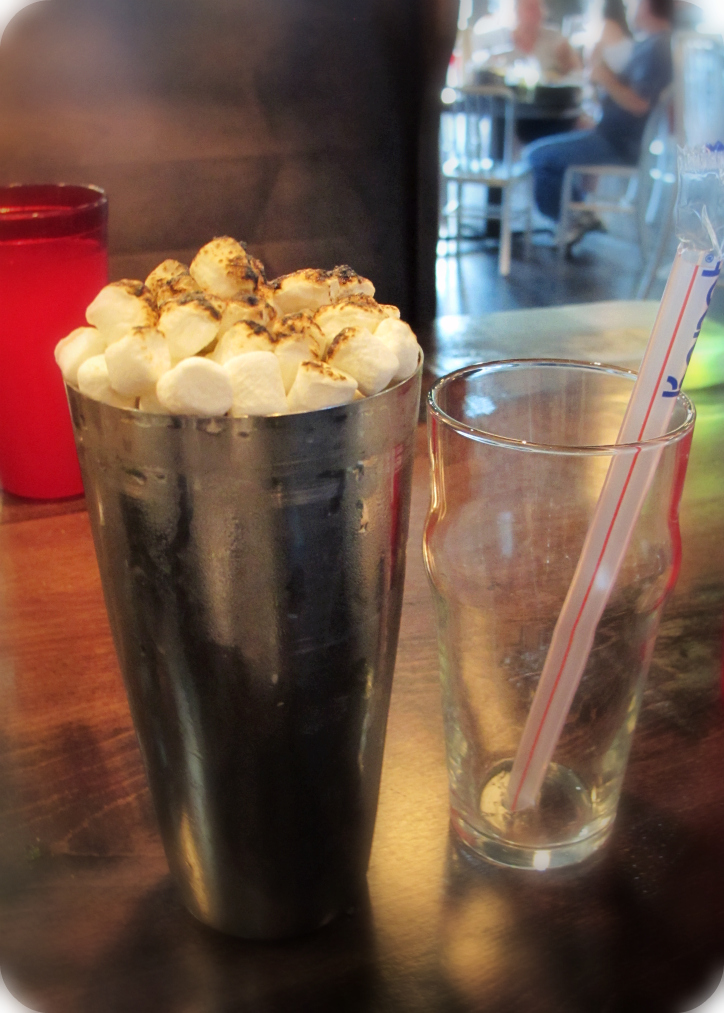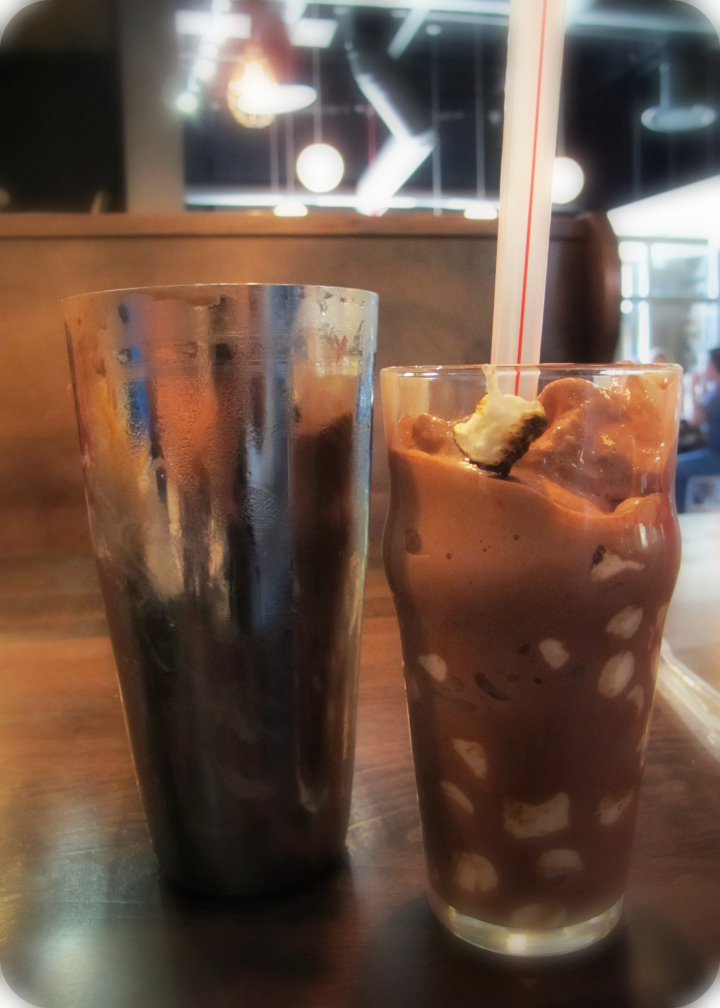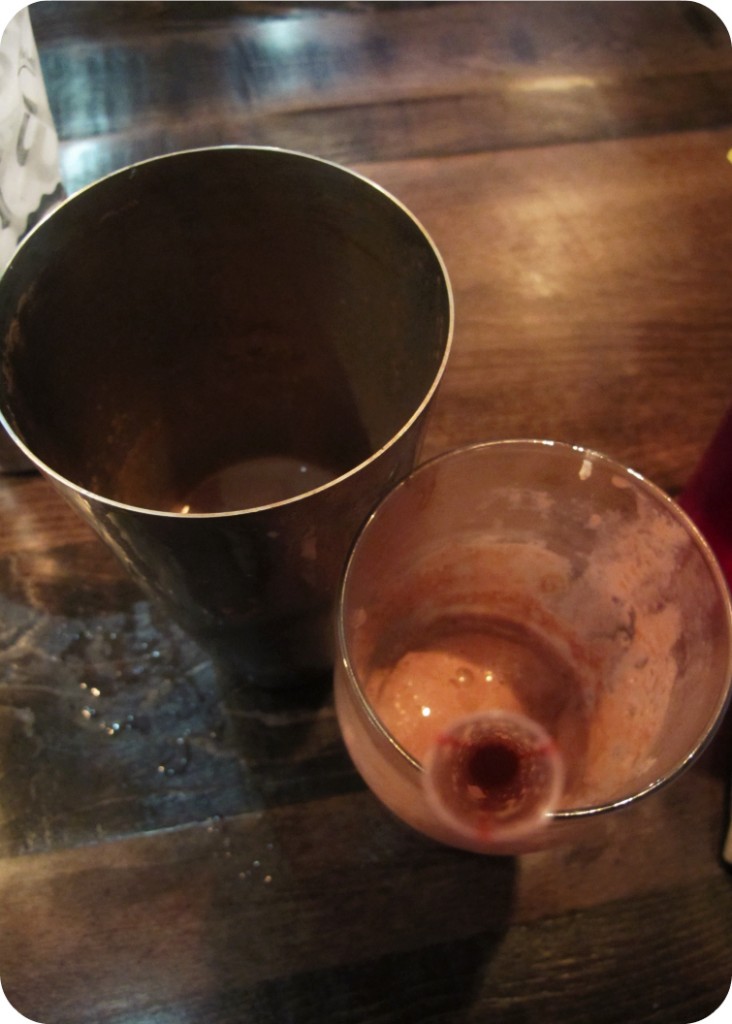 Was it worth every sinful calorie?
Hell. YES.
It was heavenly.
If you are ever in Cleveland I highly recommend you check out Symon's restaurants. Start with B Spot and work your way up the list.
Don't forget to call me so I can join you.
YUM.