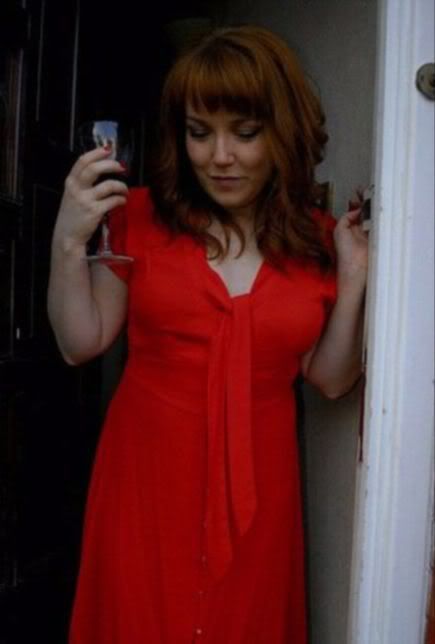 Every so often, the fashion media rolls out that old page-filler – a woman's staple items of clothing, full of 'must-haves', 'basics' and the 'foundations of a working wardrobe'. Despite the fact that they 'should' all be in our wardrobes anyway, they always find new and exciting ways to send us on spending sprees for these least exciting of items. I think we all appreciate the thought, but for me they're so lacking in appeal; I accept that by their nature they're not meant to be exciting purchases, but to plug them as essential doesn't take into account that they don't actually suit everyone. And what's the point of splashing out on yet another thing destined for the 'never worn' section of the wardrobe?
So here's how I have navigated the dull old route of 'wardrobe staple-ism' (as it shall now be called), and found more wearable alternatives – let me know yours in the comments!
FIVE WARDROBE STAPLES I CAN LIVE WITHOUT
Trench Coat:
For me, this is the worst of the worst. I get the idea of a 'catch-all' coat, light enough for most occasions. But let's face it, the belt doesn't really flatter anyone with demi curves, and the beige colour makes otherwise healthy people look remarkably corpse-like. The lapels also make me feel like a detective, which hardly goes hand-in-hand with sex appeal. Some people do look lovely in them, however; on gamine Audrey Hepburn? Chic. On luscious Catherine Deneuve? Glamorous. On me? Sack of potatoes.
Mrs B's alternative:
Find a coat in your favourite shape and a fabulous colour; it'll perk you up even on all-black days.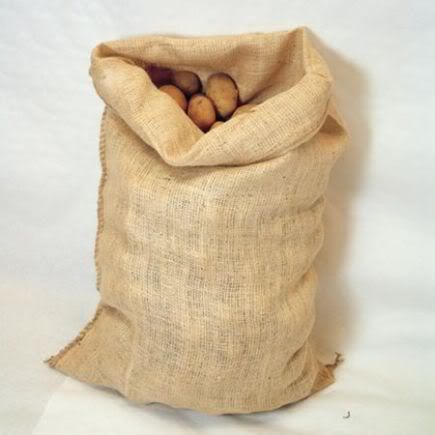 Is that Mrs Bossa, or a sack of vegetables? (source)
White shirt:
Sorry, fashion world, but not all of us look all that great in light colours. And white is too much for a former goth like myself. Add to that the school shirt memories, the stain-avoidance and the necessity of ironing, and this one is definitely a no-go. Always sounds great, but the only thing I like crisp and white is my wine.
Mrs B's alternative:
A plain t-shirt. A pussy bow blouse. Anything but this.
Not so clean and fresh now, is it? (source)
Classic black shoe:
Again, I see the idea behind this – a shoe that will work from day to night, and all that jazz. But to be honest, a 'classic' black shoe ain't the most exciting of items, and we'd all do well to invest in a pair with a bit of character.
Mrs B's alternative:
A pair of vintage mid-heels. Go for colour if you want to add quirk, and a neutral if you want to blend. Zips, studs, platforms or patent leather entirely optional. Just go for something that's you.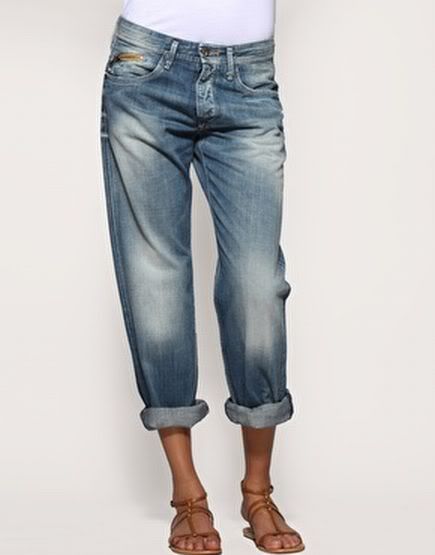 Anyone seen my toolkit? (source)
Jeans:
I forsee a bit of heckling on this point. And to be honest, it's just sour grapes – I have never found a pair of jeans that make me look or feel good, and unless I decide to fork out £200, I don't expect to. Skinnies make my legs look like icicles, flares trail on the floor, and boyfriend jeans make me feel like I'm about to sort out someone's plumbing. They're just not me.
Mrs B's alternative:
the straight leg trouser, or if you're my shape, a peg leg – I love that my brogues, flip flops, wedges and stilettos all work with this style…and I never feel like I'm copping out in the style stakes.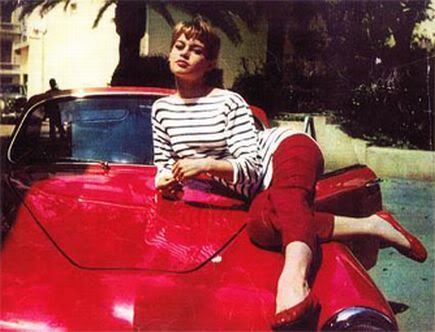 Horizontal stripes do not a Bardot make... (source)
Breton tops:
Don't get me wrong – I love me a stripe. I'm always drawn to them, and love how they look on other people (usually those that also look chic in trenchcoats and jeans). But they just don't flatter me. I a sucker for Gallic charm too, but I'd rather go the route of the beret and Gauloises than don a pattern that distorts my shape beyond all recognition.
Mrs B's alternative:
a loose, fine-knit tee in your favourite neutral – I add character with my jewellery instead.
How do you work wardrobe staples?
And what items in your wardrobe could you just not live without?