Hello lovely readers of The Loudmouth! My name is Melissa and I write for the blog
Miss Melissa
. I'm such a fan of Steph and her blog so when she asked me to do a guest post for her I jumped at the chance to get to know her readers a little better!
I recently spent a weekend in Los Angeles for a girlfriend's
Stagette
and since Steph is from LA I thought it would be appropriate to use one of my outfits from the trip in this post!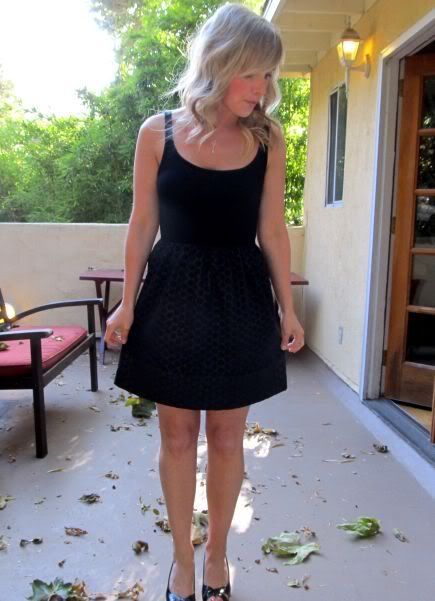 Outfit Details:
Dress- Aritzia
Shoes- Steve Madden
Clutch- Aldo
I ended up getting really sick for the 5 days before my trip and thanks to a lot of medication and zero energy it took me days to pack for the weekend. I would take advantage of my 15 minute spurts of energy by throwing a couple pieces into my suitcase before passing back out on the couch!
I learned an important lesson once I got to LA and opened up my suitcase: Do not let sick Melissa pack for a trip.
I'd already figured out that I shouldn't let sick-medicated Melissa shop online, but I thought for sure I would be able to put together a workable wardrobe for 4 days away. I gave myself way too much credit. I didn't do a horrible job but once I was no longer on 6 different types of medication, I could no longer remember why I packed half of the items I did. Nothing seemed to go together! I tried to convince myself that sick-medicated Melissa had some sort of fashion epiphany and there were some really innovative outfits in there somewhere. Unfortunately non-medicated Melissa couldn't figure them out.
Luckily I had thrown some of my fav go-to pieces in there as well as a couple dresses so I was able to pull together some LA appropriate items that fit the occasions perfectly.
Like this LBD that I wore to a dinner out. I didn't accessorize much as I tend to shy away from too many accessories (unlike Steph who always seems to add that perfect accessory to each outfit). I just added a pink lip and a woven clutch and I was good to go.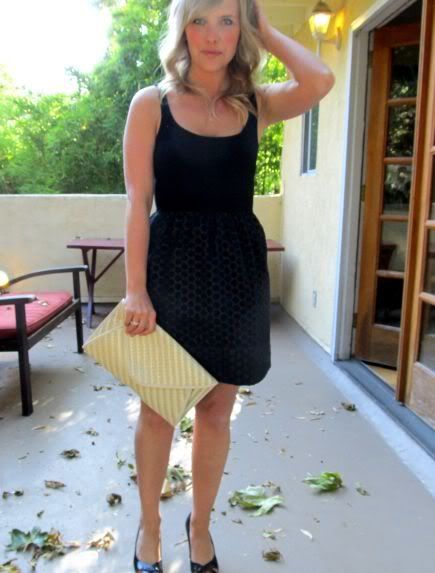 Now all I need to do is make a list of all of those random pieces I packed so the next time I'm sick and heavily medicated I can write down all of the outfits that I had planned on putting together. I have a feeling they are going to be life changing.