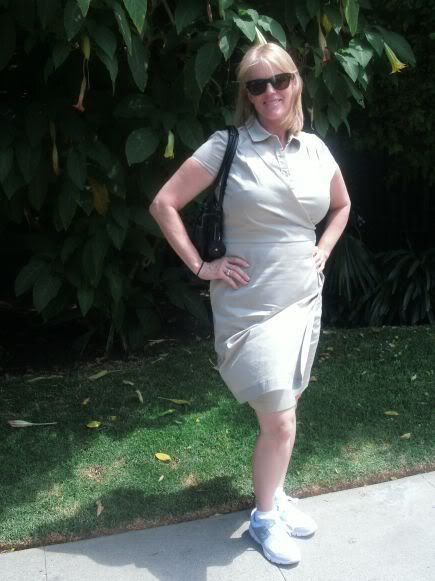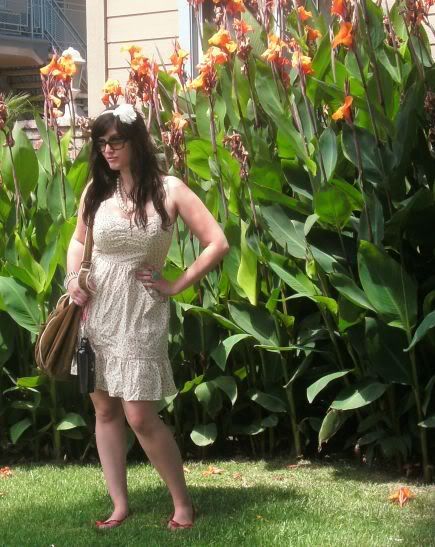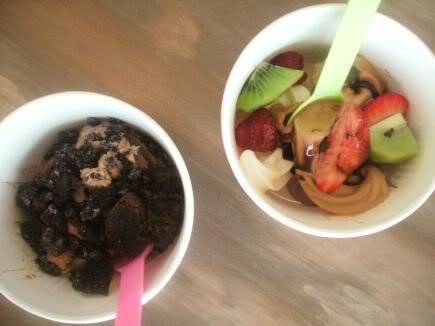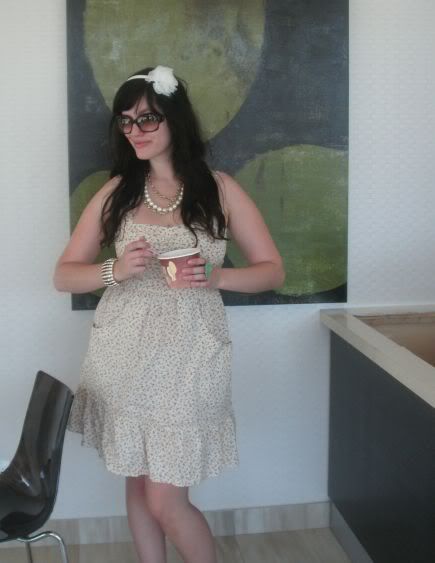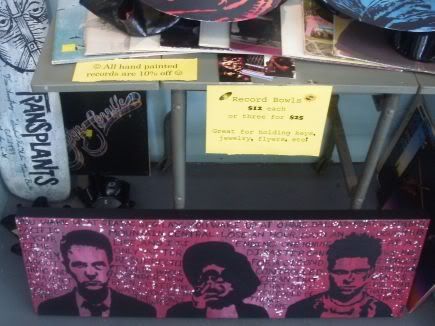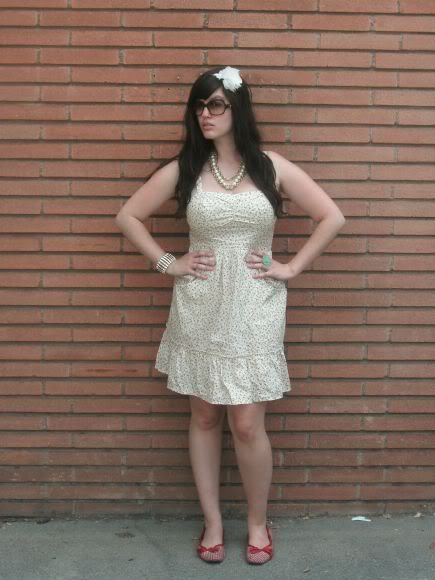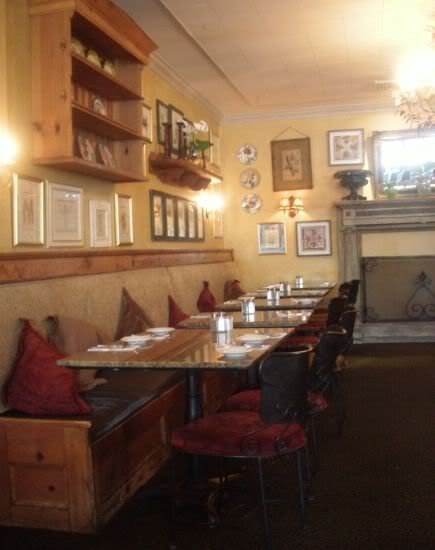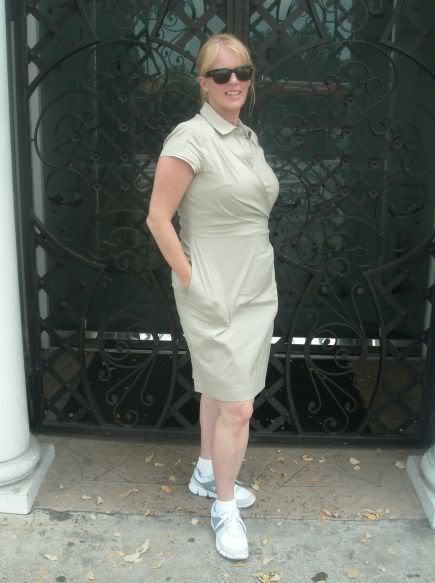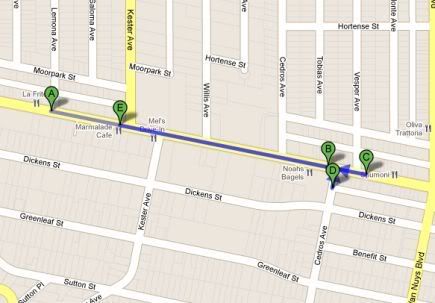 No making fun -- my mama was wise to wear athletic shoes this day! I decided to show her around
Sherman Oaks
, my little corner of LA county. I absolutely love my neighborhood! There are so many little shops and eateries, all within walking distance. After growing up in a small farm town with the nearest
Starbucks
a fifteen-minute drive away, I'm super excited about my current living situation!
We began our four-mile walk with frozen yogurt at
Spoon Itt
(mine is the one piled high with chocolatey goodness). We then popped into a few shops, including a wedding dress one --
just for fun!
-- and
Buffalo Exchange
. I've
ranted
about selling there before, but buying is a completely different experience! I purchased two items for $6. ♥
The next store we went to was
Handmade Galleries LA
. It's like an in-person Etsy extravaganza with all different types of beautiful artists.
How cool is that Fight Club painting?
Starbucks
was next (hot coffee for her, iced tea for me) and then a late lunch at
Marmalade Cafe
!
On myself:
Dress -
Target
. Shoes -
Plato's Closet
. Headband -
Forever 21
or
Kohl's
. Sunglasses -
Marc Jacobs
(they were free). Necklace, bracelet -
Ann Taylor
. Ring - From
Crimson and Clover
, gifted by
The Citizen Rosebud
. Bag - Swapped from
Liesel
. Water bottle -
Juicy Couture
.
On Mrs. Loudmouth:
Dress -
Ann Taylor
. Shoes - By
Champion
, from
Payless
.

PS: I'm part of an awesome community called
Full Time Fabulous
, and
you can be too
! I couldn't participate in this month's
blog event
, but I suggest you go
check out the entries
and leave some love. ♥