Happy Thursday!
I want to interrupt
MDFW
for a second and announce something on a separate, yet related, note. Now, you may or may not know that I am technologically challenged, as described in my
tour d'office
. Up until very recently, I was using
an Acer laptop
from 2005. I bought it with my graduation money after high school. Eventually, the screen broke and I was forced to hook it up to a monitor! So sad...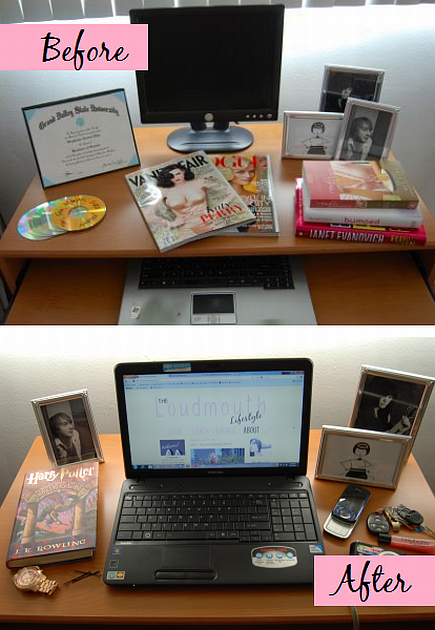 When my mother came to visit last week, she showed up with what I
thought
was her laptop, which she was going to let me borrow until I could afford a new one. But when I opened up the case, I found a brand-new
Toshiba Satellite C655
! That may mean nothing to you, but it meant
five times
the space for my photos.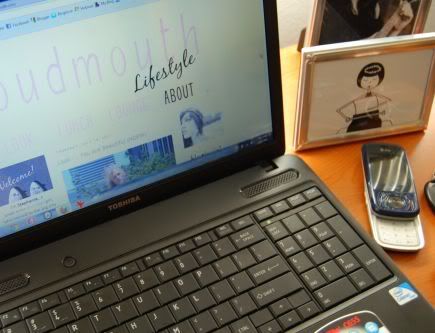 And, so -- this is directed toward
Jessica
and
Vahni
-- I no longer need a
Loudmouth Laptop Fund
. However, if you're interested in helping me upgrade my phone to something newer than a 2009
Pantech
, I'll happily accept donations in the form of
Etsy
purchases...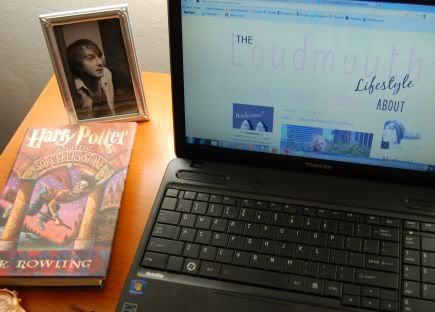 By the way, if any
Potterheads
noticed a certain book on my desk... I'm finally starting the series, just as the last film comes out. Proud of me? Ha, thank you for reading this silly post! ♥