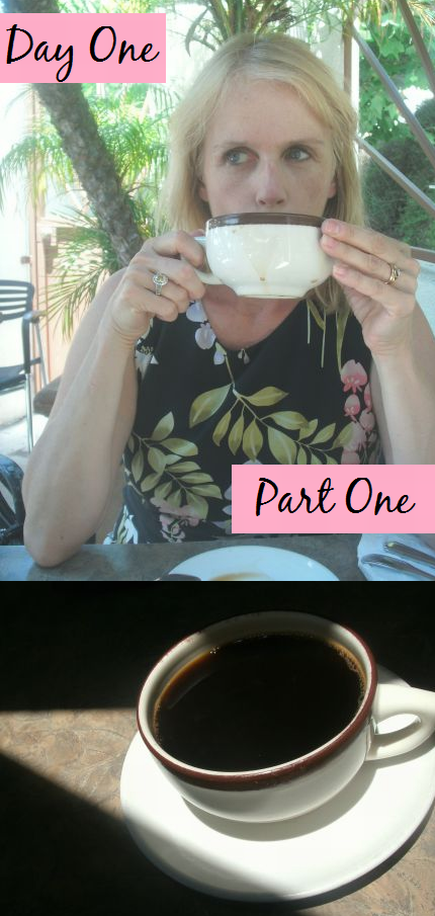 Over
the
past
few
days, I briefly mentioned the eateries that my mother and I visited while she was here... but I'd love to go in-depth and recommend them to you! Many readers ask what to do while visiting LA, and I hope this post helps you out. The first place we went was
Mogan's
near
The Getty Villa
in Malibu. The two of us shared an omelet with toast, potatoes and fruit. It was the perfect portion for two people!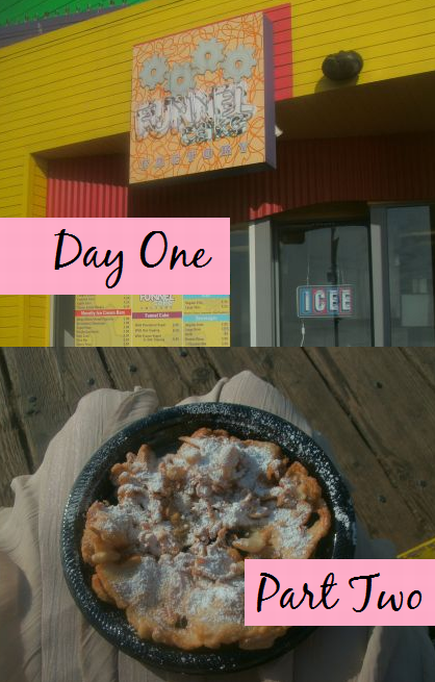 On our way back to my apartment, I begged like a child for a funnel cake at
Santa Monica Pier
. Some of you said you've never tried one... it is pretty much dough fried in grease and covered in powdered sugar. Delicious, but not nutritious!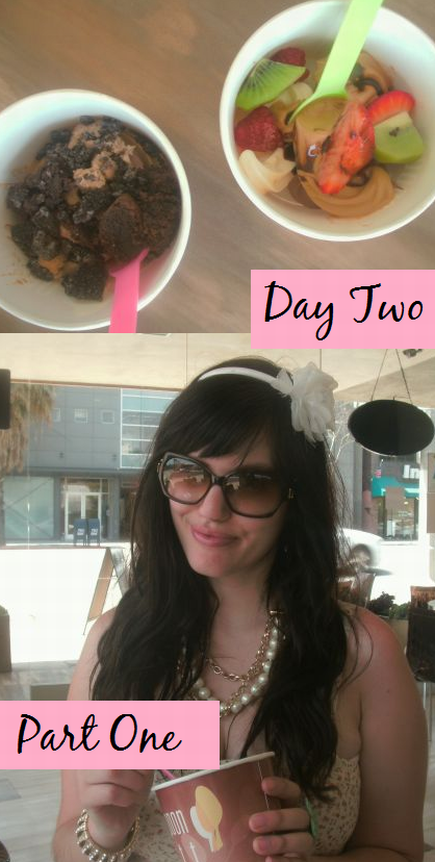 The next day we had frozen yogurt at
Spoon Itt
. I really loved going here because it's not a chain and I'm all about supporting my local businesses! The yogurt and toppings were all so yummy...
Later on, we had some "real food" at the
Marmalade Cafe
. We split chips with salsa and guacamole, then she had a fish dish and I ate a salad covered in candied walnuts and feta cheese... amazing!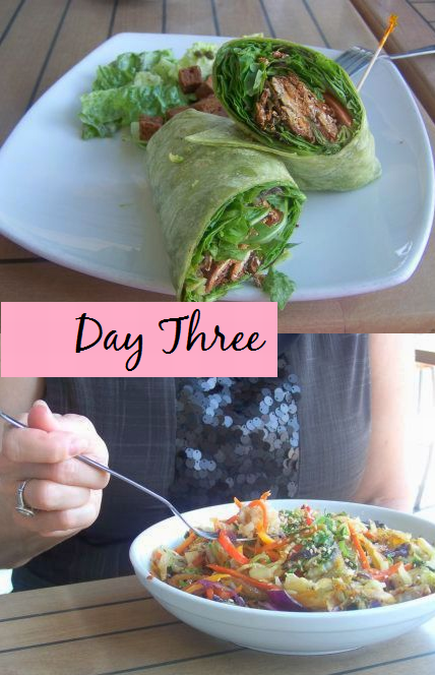 Real Food Daily
was the only place we went that
I'd been to before
. I was excited to show her a vegan meal, as I've been vegetarian for a year now... I had the BLT wrap and she, the stir-fry. We enjoyed everything!
We wanted to end her time here with a good ol' Mexican meal. We went to
Cantina Real
on the
Hermosa Beach pier
and were more than satisfied... Five stars for the perfect amount of spice, excellent margaritas, cute location and sweet waitress. ♥