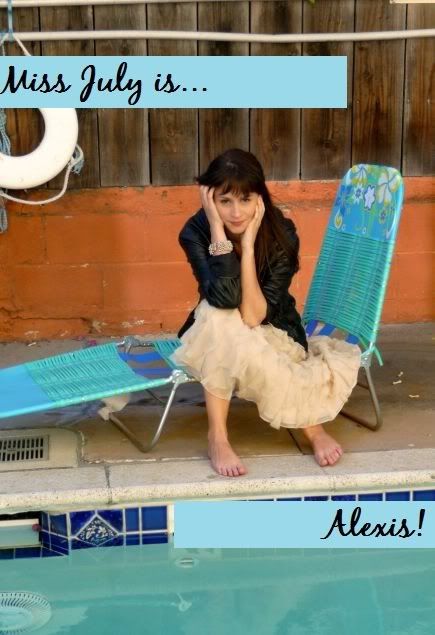 The blogger babe behind North on Harper is so friendly, you'll feel like you've been friends forever after the first conversation! I was super excited when we started chatting and found out that we live so close to each other. We've met a few times in person and I promise she's just as sweet and sassy as you'd think! This Hollywood honey has lived in both Georgia and Germany... Read on to find what makes her tick!
On homes + heritage...
I was born in Chicago, but moved to Atlanta when I was very little. But I am by no means a Southern Belle! My mother's family is from Lebanon and my dad is FOB German (that's Fresh Off the Boat for you non-immigrants). I was lucky enough to be raised with elements from both cultures and would probably consider comfort food a combination of Tabouli and Spätzle. Not only do [Lebanese and German foods] stimulate my senses, they also elicit many positive memories. But I really love almost all exotic fare. In addition to American citizenship, I am also a German citizen. Growing up my family spent months at a time in Germany. Additionally, I spent summer semesters in boarding schools. I speak German fluently, but my Arabic is limited to the bad words and general niceties (after all aren't those the first things you learn in any language?).
On love + life...
Lukus and I have been together for about 3 ½ years (married just under 2). We met working in a restaurant/club together. He is a true New York boy- grew up on Long Island, went to college in the Bronx and lived in the City before moving to LA about 5 years ago. When we first met we were both just getting out of relationships and we didn't really like each other. But then he kissed me at a party and we were together from that point on. Lukus is very funny and easy going- so he balances me out. I really enjoy the conversations we can have and the adventures we go on. He is one of those people that everyone gets along with. These days he is the General Manager of a Los Angeles nightclub (yes, it is one of those clubs—I could tell you all kinds of poorly behaving celeb stories).
I hang out a lot with my husband and I am very close with most of my family (I have 3 sisters in addition to my generally rad parents) and have some close friends. My day job has me working from home, so sometimes it feels like the workday doesn't end (especially because my job has me interacting with people in time zones across the world). But I love cooking/eating (it is such a relational event, especially in the Lebanese culture and I have for sure inherited that attitude), I love art & museums (two of my sisters are amazing artists, but I prefer to look), I have a passion for travel and for the most part I am down for adventures (Lukus says that's not true, but I love rock climbing, indoor skydiving, snorkeling, etc. how is that not adventurous?! He is just holding my fear of snakes and boats against me!).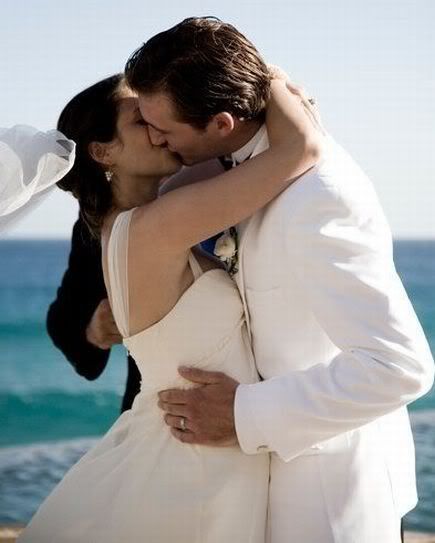 On blogging, writing, + photography...
I actually got into blogging for a couple of reasons- central was the fact that I was fulfilled by my day job and I missed being creative. I started playing with the idea of blogging and when I mentioned it to Lukus he was super supportive and insisted I do it right away. I did. This was last September. However I didn't really start taking it seriously until February. At that point I started reading other blogs, promoting my own & partaking in blogging communities. I don't have a set long-term goal with my blog, but I have and continue to use it as a springboard to other opportunities.
My favorite thing about blogging is the way it has grown me. I am constantly interacting with people and reading voraciously (blogs, articles, books to keep myself informed). I feel like my knowledge has expanded ten-fold, especially in terms of fashion. I feel like finding my own voice is probably the thing I am most proud of.
I go back and forth in terms of what category my blog fits into. Yes it is predominately fashion (I would say about 70%), but the rest is lifestyle, or basically whatever strikes my fancy.
My challenge is the need to constantly push myself to grow. It is also my passion. I never want to stay stagnant in my writing.
I am right now relegated to my Canon Powershot and my android camera--- occasionally I have bummed a better model from friends and family members. I have my eye on a new Canon, but after some recent traveling, I've got to save up!
On fashion + personal style...
I think I would say [my style is] feminine with an edge. I like things to be made for a girl, but still be tough. What can I say, I like a paradox! I have to say my favorite design house is Chanel, mostly because I think Karl Lagerfeld is a mad scientist/design genius.
On home décor...
Can I talk about my style preference? Yes? Okay. I like eclectic looks with chic overtones. I tend to bring in different styles, natural elements and a lot of textures in to
our home
. While the mixing and matching is key, I like to keep the palate very sophisticated.
On her daytime job...
I am lucky because I really love my current career. I am actually a Corporate Director of Social Media (PS, the title sounds much more grown up than I actually am!). So basically my job is to do what I do for my personal blog, but on a much larger scale. As for what I want to do down the road---- I am open to seeing where my work and my play take me.