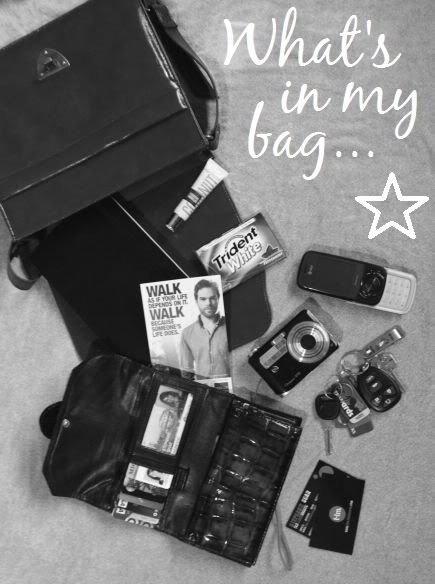 Three months ago
, I showed you what was
really
in my purse -- from the handful of receipts to the birth control pills. It was a super silly post, so this time, I'm getting
serious
. Before revealing the details of my cute new
Target
satchel, I decided to clean it out a bit and show you only the most appropriate essentials. However, I can't help but be embarrassed after seeing
Vahni's bag
. She has an iPhone; I have an old phone. She has fringe; I have faux. She has a makeup bag; I have a single tube of lip gloss.
Can we say sexy-meets-techie up in here?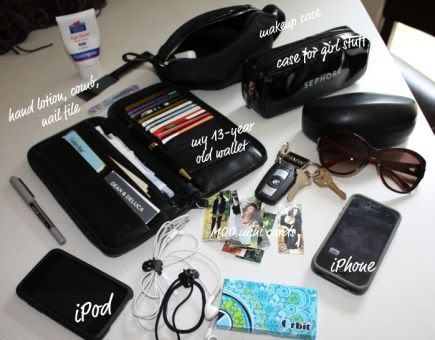 Now, the contents of my own handbag may not be as classy, but I daresay
just
as sassy.
The details:
A
Susan Nichole
wallet, chock-full of plastic (don't tell the theatre my student ID expired in 2009); a picture of
Michael C. Hall
(I'm obsessed with him); vanilla-coconut flavored gloss (so yummy); gum; my dear
Moleskine
; my phone (also from 2009); my point-and-shoot; some business cards; and keys. Seeing as this satchel is one-third the size I normally carry, I'm pretty pleased I could fit all of this...
yay!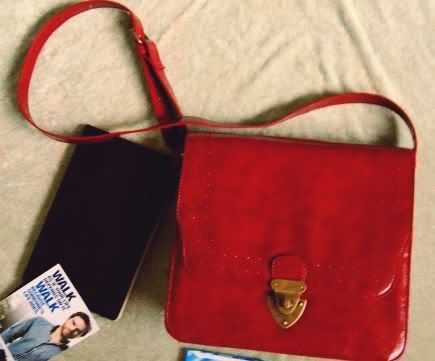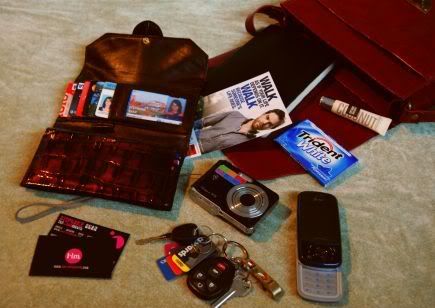 PS: Next time I might make an annoying
video
... we'll see.