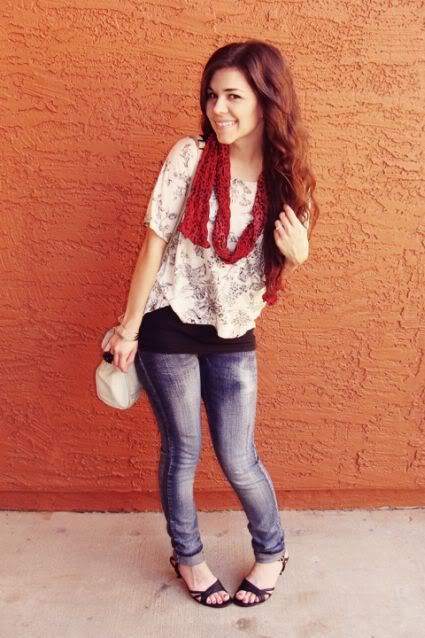 I was thrilled when Stephanie asked me to do a guest post and honestly a little nervous with this being only my second time! My brain went dry for about a week and then suddenly an idea hit me. Recently on my own
blog
I briefly talked about print mixing. The trend will continue to be around for this next season and since I haven't really played around with different prints myself I thought this would be the perfect time to!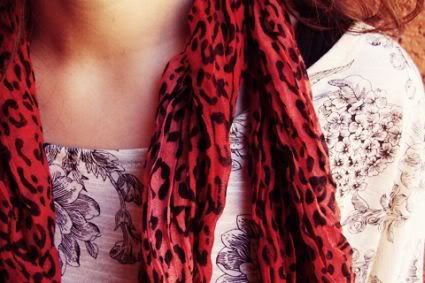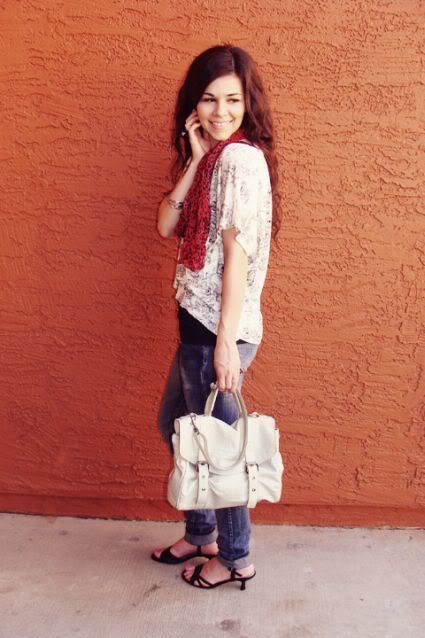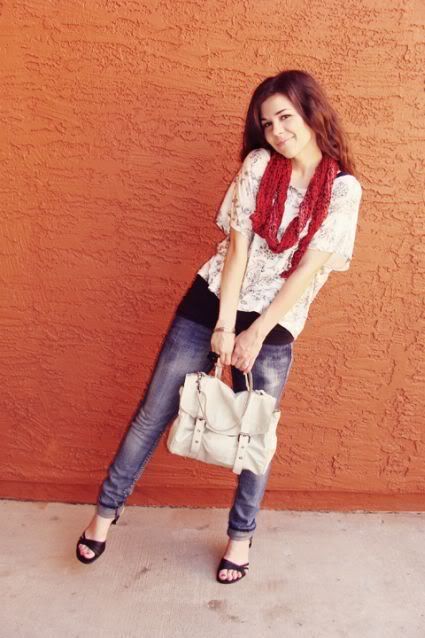 What I Wore
Top
:
Forever 21
Jeans
:
Target
Kitten Heels
: Unknown
Scarf
:
Cotton On
Bangles
:
Cookie Lee
Ring
:
Forever 21
Bag
:
OUFI
Just the other day I purchased this floral dolman top. Roses are my favorite flower and I really loved the black and white color combo. I had in mind my red animal print scarf after getting home from shopping and wondered what the two would look like together. I'm still surprised by the result! Don't they look fantastic? It's like they were made for each other. This was a small step in my print mixing adventures but I'm honestly very proud. I feel accomplished and more encouraged and inspired to take bigger steps with print mixing!
If I tried my hand at print mixing and succeeded I know you can too! Take some time out of your day, stand in front of a mirror and get mixing! Show us what you've come up with! Tweet Stephanie (
@THELOUDERMOUTH
) and I (
@sheblog
) your photos!