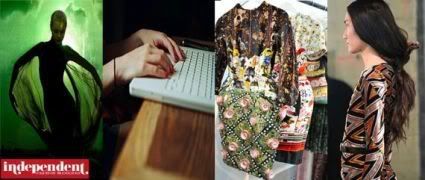 The seasons are changing and as fashion and or style bloggers, you know what that means? Time to switch stuff up! Whether it be your content or your wardrobe, I always look at the seasons as a time for change-- a time to gather inspiration from the streets or from your heart and just run with it. This week's roundup talks about issues such as "The issue fashion blogs may be facing" to "Finding the perfect fall color palette." All important topics, right? Needless to say they're interesting reads and certainly make the mind wander. Enjoy!
The IFB Weekly Roundup: LINKS À LA MODE: AUG 18TH
SPONSOR:
Fashion's Night Out at Shopbop: Antipodium, Holy Tee, Obakki, DKNY Intimates, Daftbird, C&C California, Pamela Love, Thakoon dresses, & Rachel Zoe collection.
PLEASE READ IF YOU WOULD LIKE TO PARTICIPATE
If you would like to submit your link for next week's Links à la Mode, please register first, then post your links HERE. ~Jennine