I understand that not everyone can afford all that Ann Taylor has to offer. (I don't know what I'd do without that employee discount!) Never fear, as there are plenty of options cheaper -- in price, not quality, of course.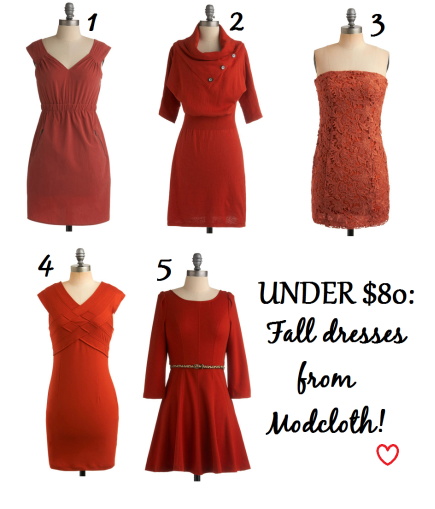 These Modcloth frocks channel the season's pretty palette.
1) Sway Your Hips Dress
2) Academy Days Dress in Pumpkin
3) Sing and Sway Dress
4) Curry Up Dress
5) Doo Wop Lounge Dress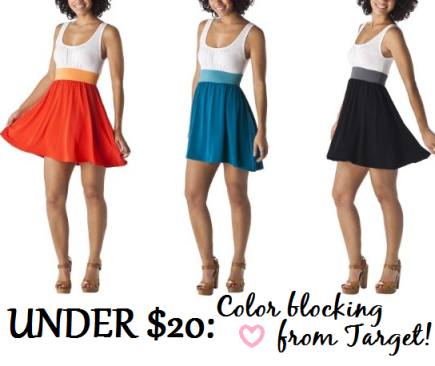 Get your block party on with Mossimo dresses in a variety of colors!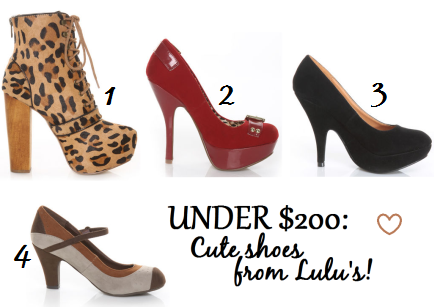 Here, you'll find a shoe selection in a wide range of prices -- and inches!
1) Steve Madden Leopard Lace Up Boots $189
2) Qupid Onyx Red Velvet Platform Pumps $36
3) GoMax Oksana Suede Platform Pumps $46
4) Bamboo Matty Retro Mary Jane Pumps $128