Are you planning a day trip to the
Los Angeles
area? Lucky you, I've already planned out what you'll eat and drink! Let me remind you that these are my
personal
favorites... and not everybody will love them, but most people do. Trust me! (By the way, I really do adore making itineraries... let me know if you need any ideas for your next LA vacay.)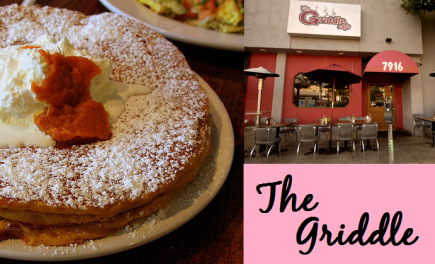 Best place for breakfast:
The Griddle Cafe
. (You've seen it
here
,
here
&
here
.) These pancakes are
huge
and come in all sorts of fun flavors! There's your usual blueberry, chocolate chip or apple... but you'll also find Oreo, Kahlua, Frosted Flakes and Red Velvet on the menu! The stack comes as a set of three pancakes, but I can barely finish one on my own. This is the
best
place for a group of guests! (Just in case you feel like being healthy, there are plenty of omelets and other dishes, too.)
Bonus:
This is a great celeb sighting spot!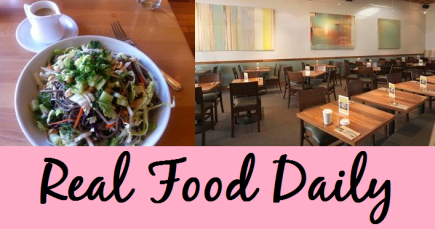 Best place for lunch:
Real Food Daily
. (You've seen it
here
&
here
.) Soups, salads, sandwiches, burgers, wraps... this is the best place for a light, yummy bite, and it's all vegan! Since becoming vegetarian last year, this is the most delicious source of fake 'meat' I've found. I promise you'll enjoy it whether or not you're a carnivore. I brought my non-veggie mom here and she was a fan!
Best place for happy hour:
The Cheesecake Factory
. (You've seen it
here
.) Believe it or not, Cheesecake has an awesome happy hour. You'd think this would fall under the 'dessert' category but their $5 long islands are a better deal! You can also ask for most drinks 'skinny' style so it won't have as many calories as a cake. And hey, maybe this guy will be your bartender!
Best place for dinner:
Miceli's Restaurant
. It's not just a place to eat, it's a full-on event! Located in the heart of Universal City near NBC Studios, most of the waitstaff is in the entertainment industry. During your meal, you'll hear them sing show tunes and jazz numbers! Don't be surprised if they let you in on the action, too. Last time I was there, our waiter sang 'Music of the Night' from
Phantom of the Opera
while sitting next to me in our booth. He wasn't as hot as Gerard Butler, but gosh... I think his voice stole my heart! (It doesn't hurt that the food is authentically amazing.)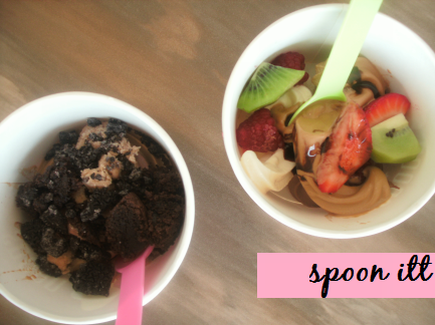 Best place for dessert:
Spoon Itt
. (You've seen it
here
.) It's required to have froyo while in LA. You'll see dozens of yogurt shops everywhere, but I like this one the best. There's a difference! And it's never busy because it's still pretty new and unknown.
Enjoy!


{photo sources: 1 2 3 4 5 6 7}