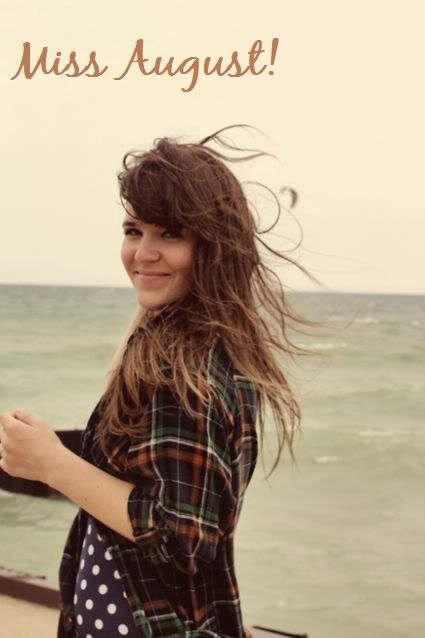 Professional blogger. Full-time graphic designer. Pop-punk frontwoman.
Because of
Tieka
's super busy schedule, I wasn't expecting her to agree to an interview with little ol' me -- let alone respond! Though she has 4,000+ followers, her personal voice and sweet smile make you feel like you're a close companion. I'm honored to have her grace my blog's pages... Thanks for taking a few minutes to share your story,
Tieka
! (Follow her
blog
, shoot her a
tweet
and check out her
band
. You'll fall in love...)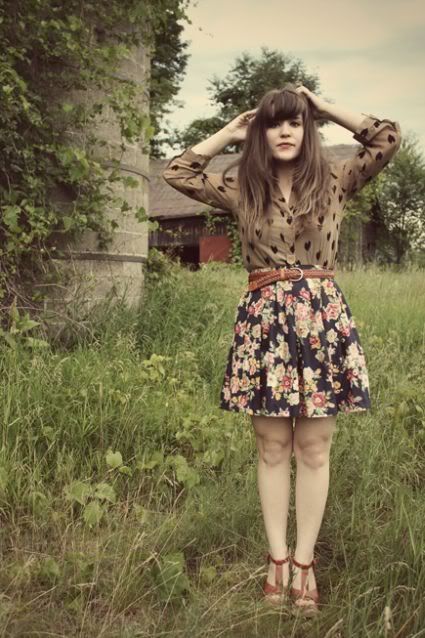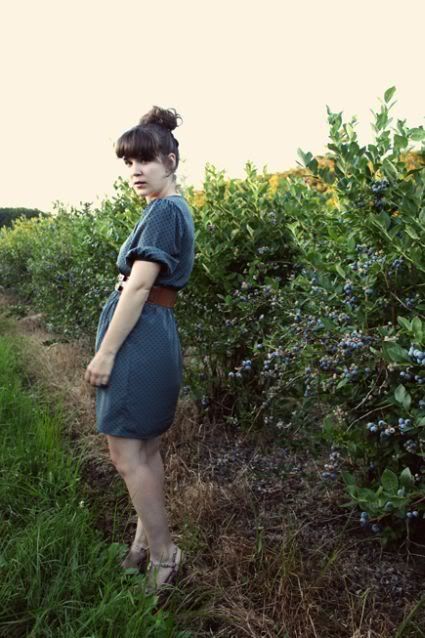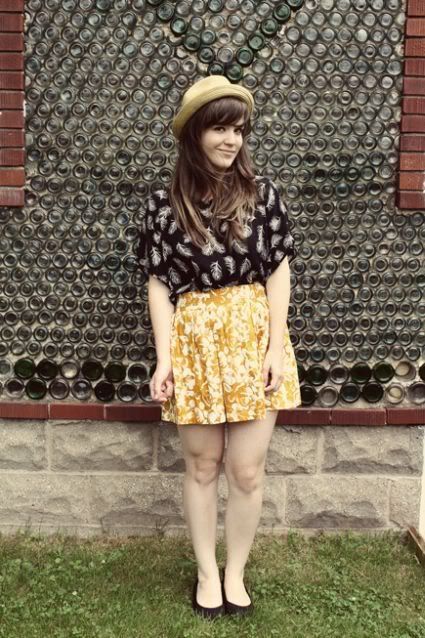 On where she lives...
I was born and raised in
Muskegon
, Michigan! We're about 45 minutes outside of
Grand Rapids
, on the shoreline of Lake Michigan!
On the love of her life...
Brett and I have been together for over
5 years
now, married for 4! He was a drummer in a little local punk band and I basically fell in love at first sight. He was adorable! So I attended a lot of his shows and eventually because friends with him! All downhill from there! He currently works at a furniture company doing shipping and receiving. We play in a band together and he's my best friend of all time.
How she describes her personal style...
Definitely vintage-inspired and feminine, with a grunge twist. I grew up in a punk community, so I love punk elements, but I'm also super
girly
and love wearing dresses and heels and tights.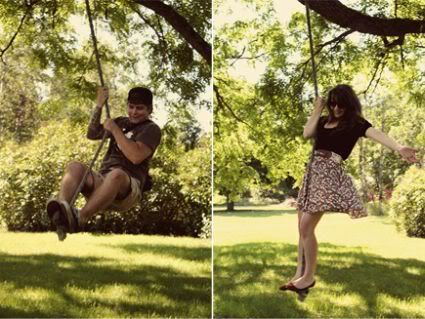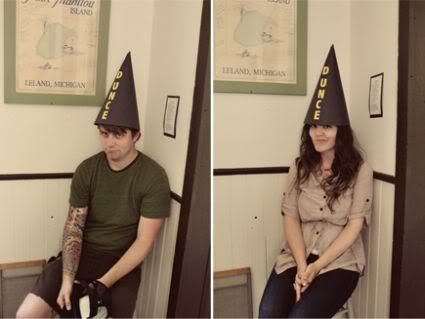 On her blogging career...
I started blogging in September 2009! I had recently lost 35 pounds... so I was all of a sudden super interested in how I could dress my new body! I started experimenting and looking online only to discover fashion blogging! I've been
hooked
ever since. My goals and motivations for the blog have been the exact same since I started. When I first started, I was looking to have fun, meet some great people to connect with about fashion... and to learn more about my personal style. I'd say my goals are exactly the same now.
My favorite part about blogging so far has been the
connections
I've made. I seriously can say I have made some of my best friends though blogging. I know girls in so many states that I feel I'm so close with just through running blogs together for the past two years! My biggest accomplishments have been things like... seeing my name in a magazine, or having a dress named after me. I never thought those things were even possible and it's been mind-blowing in such a great way. My biggest challenge is how much it changed my life. I am constantly busy, always answering emails, trying to schedule in outfit posts, working with people... and my goals don't stop, so I just always get continually more and more busy. But I wouldn't change a thing. I
love
my life, I never consider any of this work, so I'm always having fun.
I post mostly about personal style and outfits, but I love to incorporate my outfits into fun lifestyle posts where Brett and I travel and take adventures.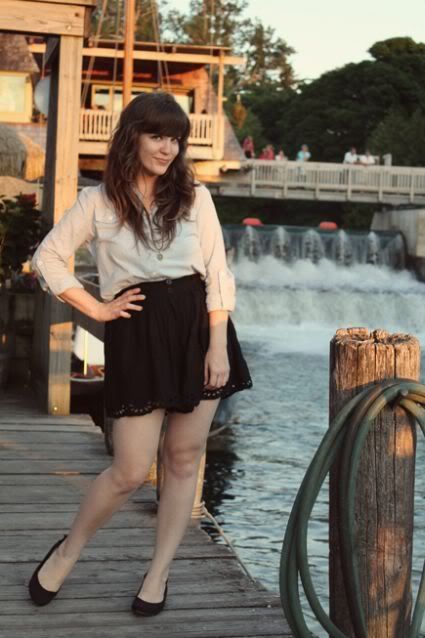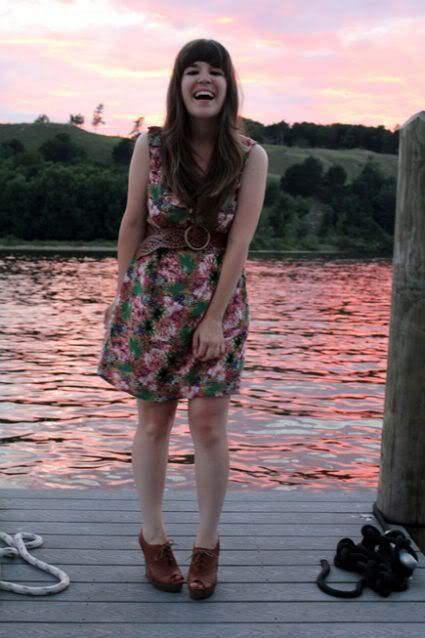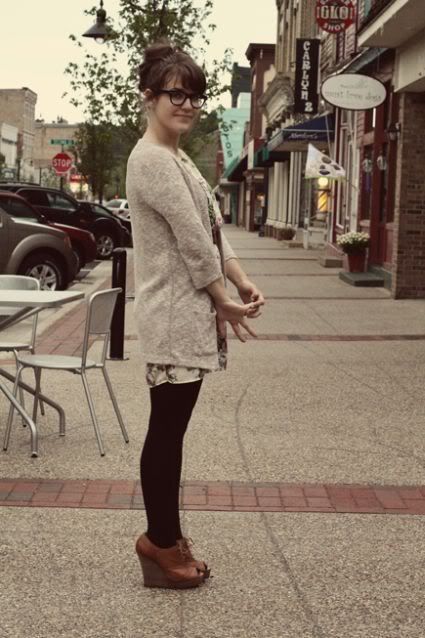 On blog photography...
I use a
Canon t2i rebel
. I love it! Brett always always take my photos. He makes the photo process of my blog so amazing. Plus, it's something fun we do together.
On life outside of blogging...
I'm a full-time graphic designer, so that's a
huge
passion of mine! I absolutely adore my job. Other than that, I hang out with Brett constantly, we travel all the time to quirky places around Michigan, we play in a punk band together... and I love more than anything hanging out with my friends!
On her dream career...
I always thought my dream career would be to work for a fashion magazine doing graphic design and layout. But I absolutely
love my life
in a small-town, going on quirky adventures, so I don't know if those two things would really mix anymore. Currently I work full-time as a graphic designer where I can work on both corporate and non-profit work, so I just love that. Plus, with running my fashion blog, my creative needs are met and I'm happy living in a small town with my friends. I'd say I'm in my current dream career, but who knows where life will take me?