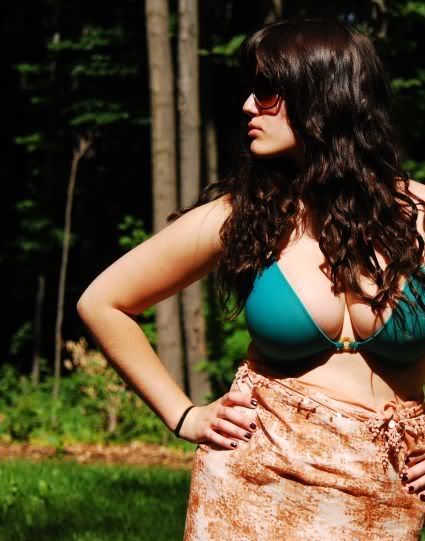 The end of summer is upon us -- have you seen the September issues hitting shelves already? -- but I
always
keep my promises. And nearly two months ago, I
promised
I'd show you different ways of wearing a scarf in the summertime. At this point, I look like a copycat (
Mattie
and
Madison
already showed you a plethora of fab ideas) but I stay true to my word. If I wanted to try dating again, my
Craigslist
ad would say that I like long walks on the beach and making promises I can keep. Then again, I wouldn't post a personals ad on Craigslist.
Anyway.
Two of the easiest options are to tie your scarf into a
sarong
or a
top
. You'll need a long, wide scarf for these. (Mine is from
Ann Taylor
and it's super versatile!)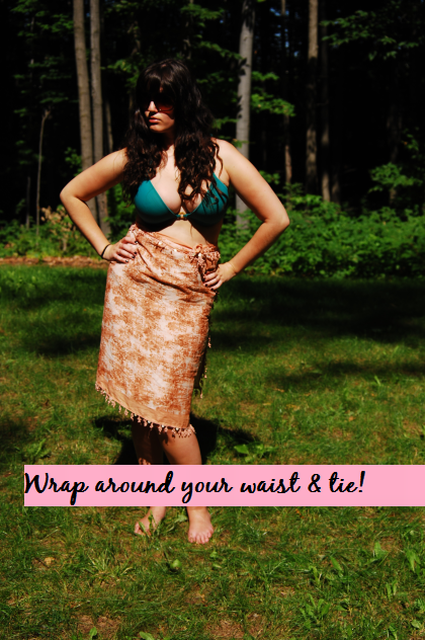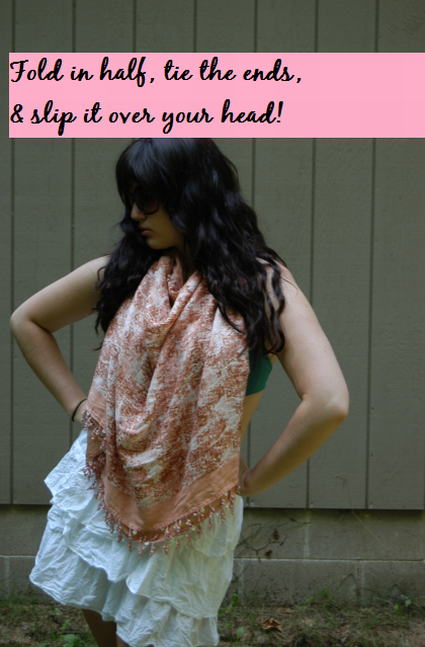 Using it as a vest is a little more complicated. As aforementioned, the idea came from my good friend
Bryn
(who will be starting her own blog, soon,
finally
). Here's a step-by-step guide!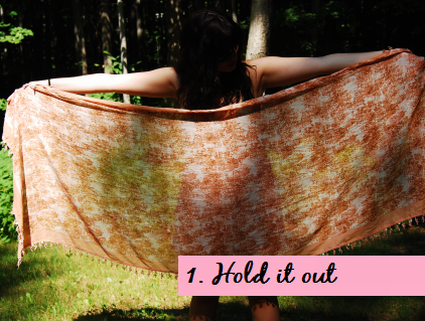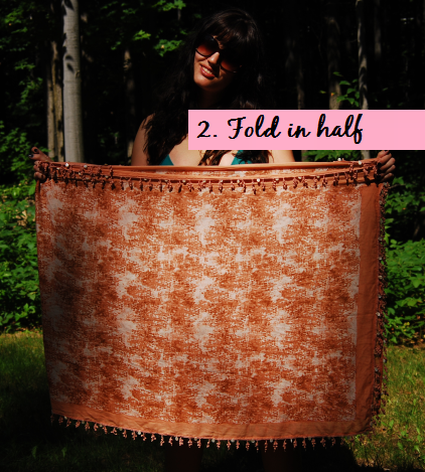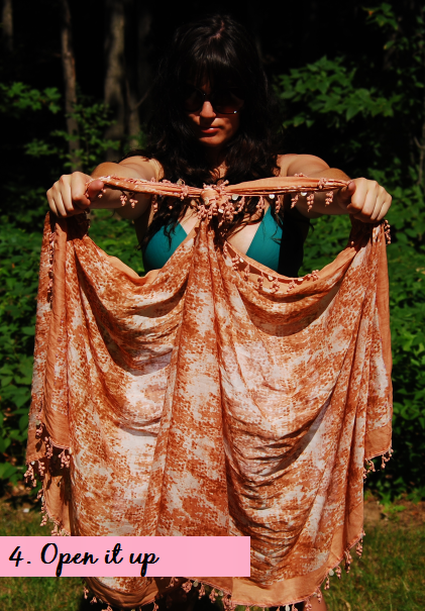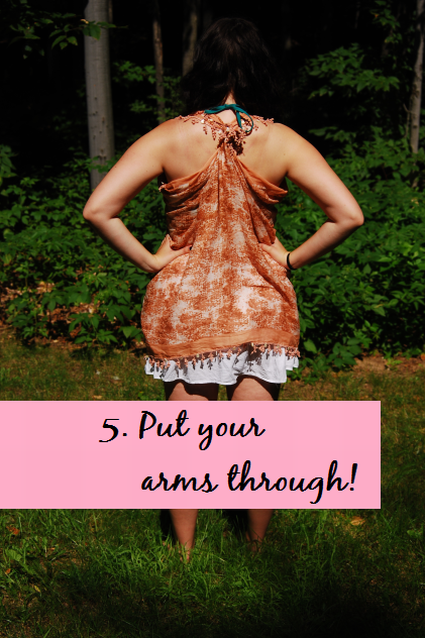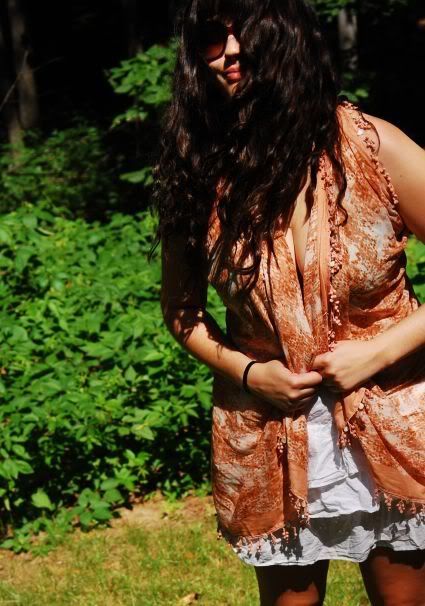 This is a super cute layering piece for a bathing suit or tank top, but I plan to use it this fall as well -- over long-sleeved tees and under jackets! As a
bonus
, here's my
sis
to show you how to wrap the same scarf around your cute little head.