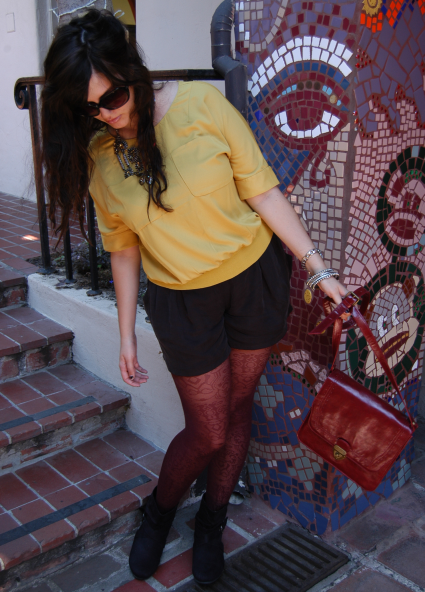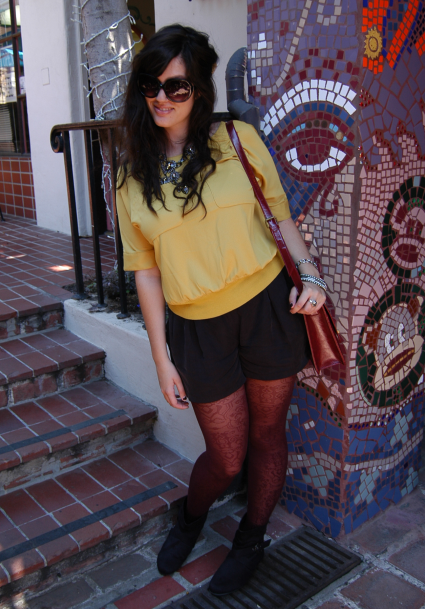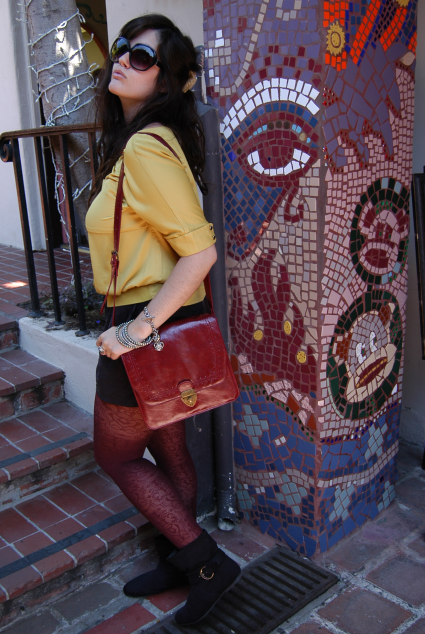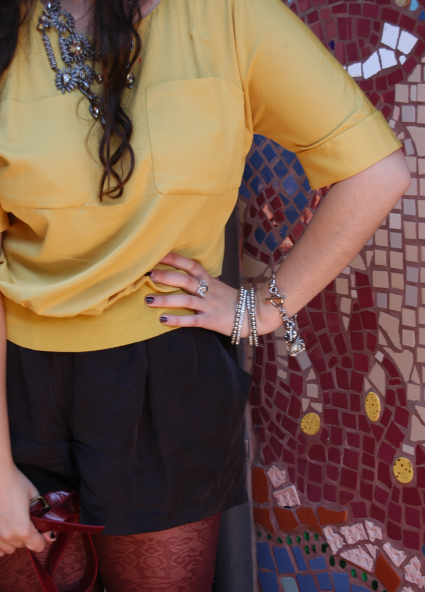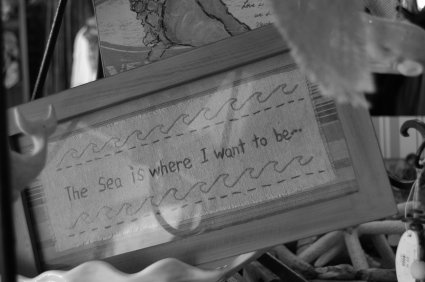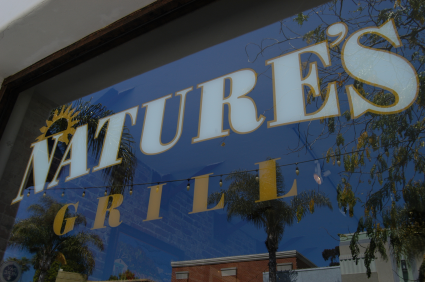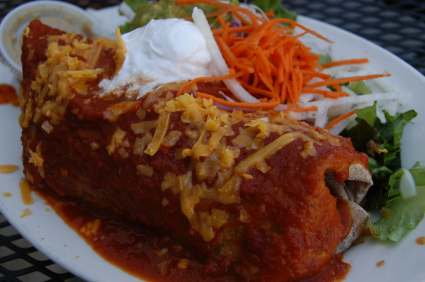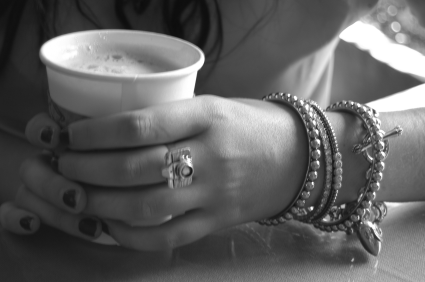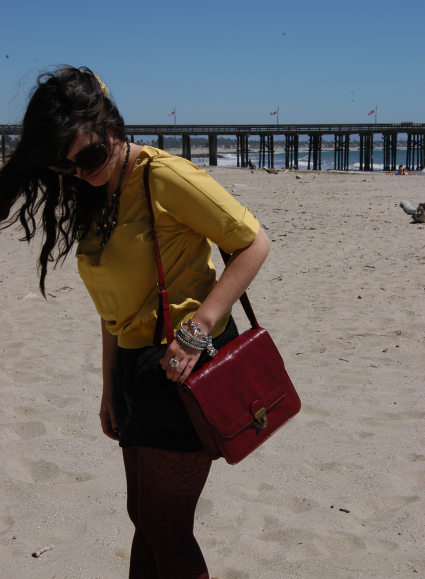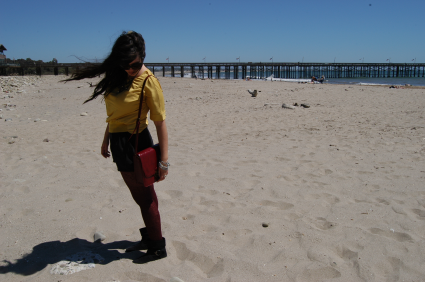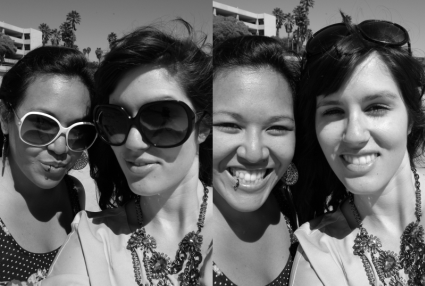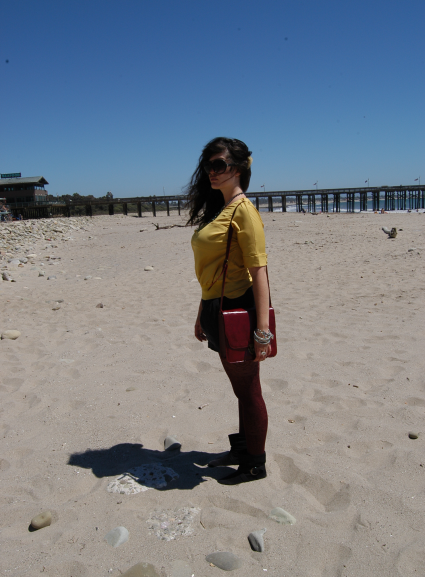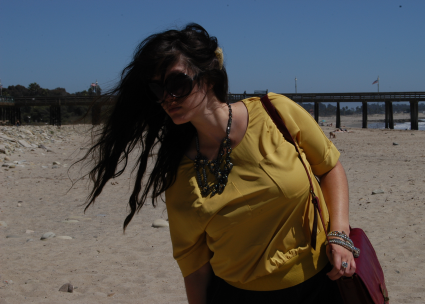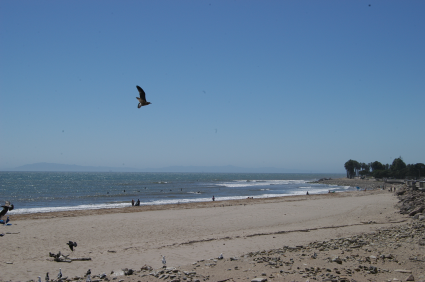 Outfit details:
Necklace, top, shorts -
Ann Taylor
. Bag -
Target
. Ring -
Modcloth
. Charm bracelet - For sale
here
. // Photos by
Kimberly
.
Lately I've been thinking (and talking) about dreams. I love asking the question,
what's your dream job?
I think about my own quite frequently. But then, I wonder where that dream begins and ends... what's the extent of that dream? My dream is to be paid to write, but technically,
I already am
. I might only make about ten dollars per week from this blog, but I'm still making something. Have I fulfilled my dream, then? I don't feel that I have. Where is the ceiling? When will I be satisfied? Perhaps it will be when I can make a
living
from writing, when I can actually
pay my rent
with what I make...
But then I feel guilty. I tell myself, "I should be grateful for what I have. I shouldn't need anything more." If I started feeling that way all the time, though, I wouldn't push myself. I wouldn't be as motivated or work as hard.
And I'd probably get evicted.
We all need goals and dreams to keep us moving. Otherwise, we don't grow. We don't succeed. We don't live! And the temporary anxiety that we feel --
will I make it through this?
-- is nothing compared to the stress of having to struggle through a life we hate. I need to move, push, try in order to survive. It's not a possibility; it's a requirement.
Ten years ago, I had lots of dreams. Along with the writer thing, I wanted to be an actress... and a singer and a dancer and a model and maybe a CEO in-between somewhere.
But most importantly, I wanted two things: (1) encouraging, inspiring people that I could count on, and (2) a home outside of my hometown.
Guess what? I got both of those.
Because of me.
I made it happen. No one plucked me up and dropped me here. I had to make changes. I had to take risks. I got hurt along the way. Hell, I got
beat
. But it was worth it.
I may not have riches or fame, but I have warm sun, sandy beaches, and the best friends a girl could ever ask for.
Am I living the dream, then?
Yes -- one day, one laugh, one tear at a time...