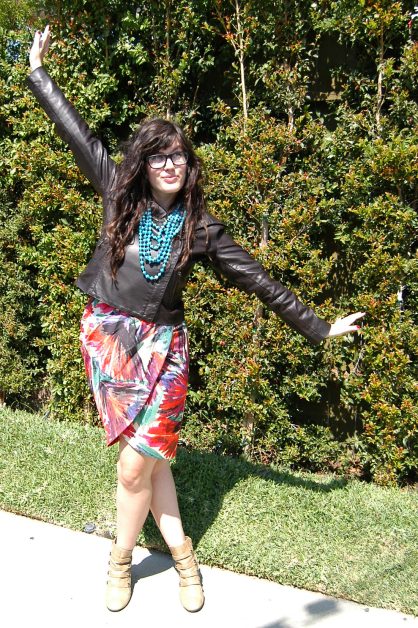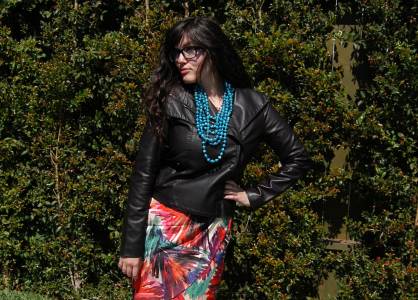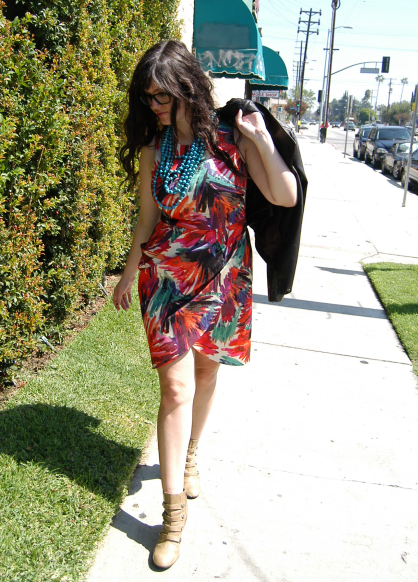 It's hard to believe that October is upon us when it's still ninety degrees in
my city
! Despite the heat, I've been layering with my favorite jackets. Everything is air-conditioned anyway, right?
I donned this outfit
the other day
while out with
the bestie
. I wanted to dress down a fancy sheath while also transitioning the piece from summer to fall. Faux leather was the perfect solution!
I'll be sending this amazing necklace back to
Nakate Project
soon. It's an awesome cause that's dedicated to helping women in Africa! Currently, they're in need of computers and I plan to donate
my old laptop
. I strongly suggest you follow
their updates
on Twitter. ♥
Outfit details:
Necklace - Borrowed from Nakate Project / also worn
here
. Jacket, dress -
Ann Taylor
. Booties -
Target
.