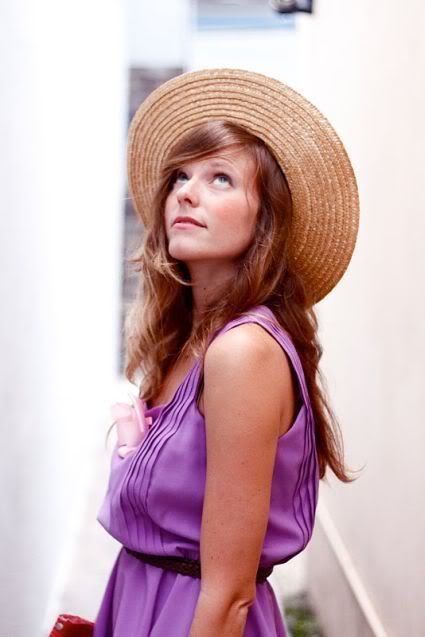 I am insanely inspired by
Steffy
. I love her positive attitude and work ethic... She is probably one of the busiest people I know, and she does it all with a smile! I was so excited when she agreed to let me interview her.
Enjoy!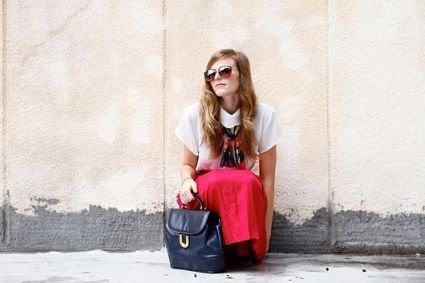 On where she lives...
I was born in Long Island, New York actually! My life has been one big "indecisive mess" between florida and new york. my parents moved us to Boca Raton, Florida when I was 7 1/2 years old but we continued to spend summers in NY and all of my family lived there, so freshman year of college I moved back to NYC to attend NYU. I decided it wasn't for me, so I finished college at UCF, and THEN moved BACK to NYC after graduation and worked in the city for a year. I then lived in Nicaragua for 7 months, and now I am in Miami! Needless to say, i move around a lot. phew.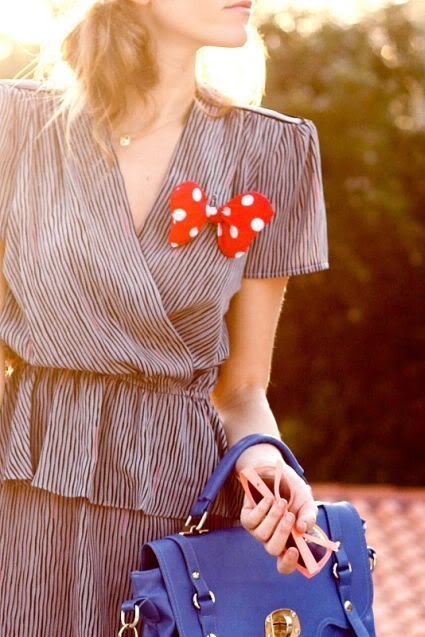 On her boyfriend...
I met matty actually because my best friend lacey went on spring break many moons ago and told me she "met my soulmate." at the time we were (lace and i)living with my current boyfriend (hehe). Well, we were out on St. Patricks day and she grabs me and screams "there is your soulmate i met on spring break! omg! you're talking to him." I was still with my current boyfriend, but about 2 minutes after talking to matt i decided i was in LOVE! he was just amazing, we liked all of the same things.. we just clicked. That was in March of 2009. Since then we were long distance for the 7 months i lived in NYC and then we moved to Nicaragua together because he was managing a hotel out there for surfers. After that we moved in together in Miami.
Matt works in the film industry as a data wrangler/camera assistant. he works a lot on commercial sets, and he also works at a film house where they rent out cameras for all of the movies/commercials being filmed around miami. he is a genius at anything camera related! if you want to check out more of his work,
here
's his website. he always takes my photos, and for that i will forever be in debt to him :)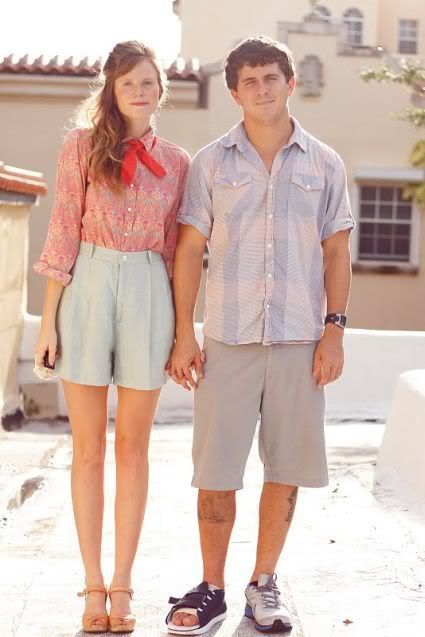 On blogging...
When i was living in Nicaragua i was bored out of my skull, not being able to speak much spanish and i lived in a tiny little town where everyone was related. I started to look at big blogs like Eat.Sleep.Wear, Second Skin, and Keiko Lynn every day because it would bring me back to my life in the USA. In Nica i did not have any clothes really, and i pretty much lived in a swimsuit and never ever shopped. i missed being a girl and i missed fashion, so i probably read back on every entry of every one of these blogs. I had no idea how many other blogs of the same kind were out there until i moved back to the USA, started documenting my outfits and began a blog of my own. My motivations haven't changed since I began. I do it because i love clothes and pretty things, and it brings me close to other people all over who have the same interests as i do. Mostly, i do it because it is FUN. i think the second its a drag for me, i will stop.
My favorite part is of course meeting so many amazing and inspiring people. I have literally met some great friends through blogging after only 6 months. I even met up with Gaby from Fashionable Collections in NYC, and she felt like an old pal! I look forward to meeting other bloggers through the years, and cannot wait to meet Jessie of Strawberry Moth in September! The biggest accomplishment was when I was published in Vogue Girl Korea. I think I skipped around for a week after that one. The biggest challenge is definitely time management. I use literally every free second i can being active in the blogging community.
My style is very girly and vintage inspired. I have an OBSESSION with polka dots and pretty collars, and i can't get enough of dresses and skirts. i have always been this way. when i was a little girl, my mom said i was the only one playing on the playground in tights and dresses.
I would place my blog into the category of a personal fashion blog with a hint of lifestyle. If Matt and I go on a fun little vacation or do anything interesting, i always bring along the camera and post up pictures :) I use Matt's Canon 7D with a 50mm lens.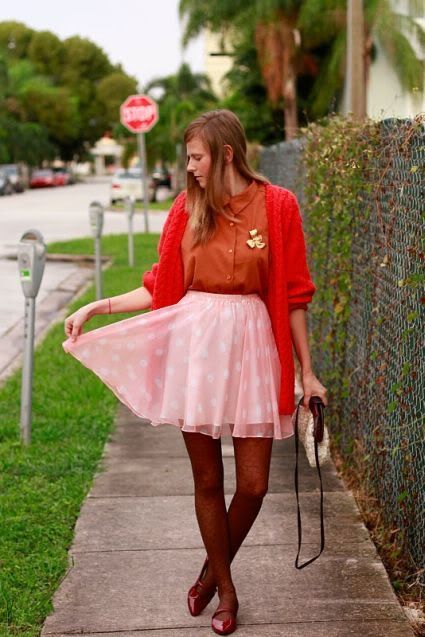 How she stays sane with a busy schedule...
i don't. I live life much too stressed. i think it is because i care SO much about everything i do, that it literally drives me nuts. I try to step back and let go a bit, but it is hard. the funny thing is that i haven't always been this way, i just became this way as i got older.
As for hobbies, i love LOVE to travel. road trips, and any trips make me happy. i also love to run, as sick as that sounds. i try to run every day if i have the time.. and i even convince matt to go with me sometimes! also, obviously thrifting is something that always makes me excited!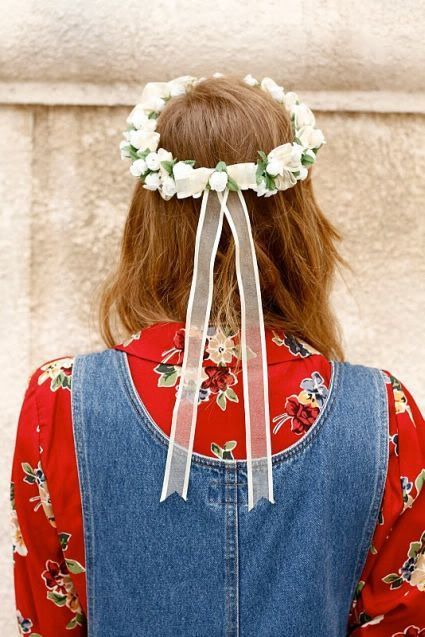 On her dream career...
One of them is for
my online store
to grow and grow until it is my full time job. It makes me so happy when i can make other girls happy with my vintage finds. I would also love to work for a company I really feel connected with such as ModCloth or Urban Outfitters as a stylist or a buyer. I am in school right now for Fashion Merchandising and I hope my degree/experience will lead me somewhere great!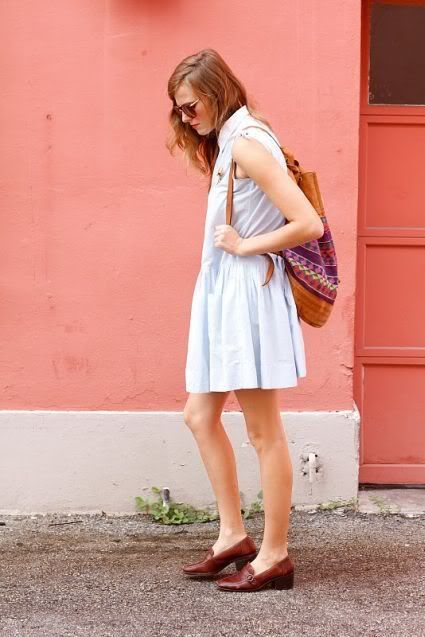 Her advice to other bloggers...
Only post when there is something to be posted. I try to take a lot of time for each post that I create, because I only like to put the best out there, since my blog is directly representative of me. Make sure you have quality images also!